Baggage blunders (british airways)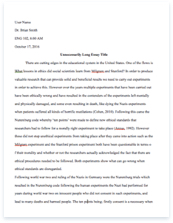 The whole doc is available only for registered users
A limited time offer! Get a custom sample essay written according to your requirements urgent 3h delivery guaranteed
Order Now
In the development of this case study the authors specifically acknowledges with pleasure the various helps, suggestions, and useful criticisms they received from Kristina Ginn A. Estoy. A big contribution and hard worked from her during the making of this case study is very great indeed.
Special thanks to Mr. Stephen Alexeus G. Baltazar , who took the time to point out the correct format and make countless suggestions in the interest of clarity and ease of reading of this case study.
It is difficult to avoid typographical and clerical errors; the authors will consider it a favor if they are notified of any such errors in this case study. Since many errors of both omission and commission are inevitable, it will be deeply appreciated if suggestions and criticisms are brought to the author's attention. For the many kind individuals who have already helped, it is hoped that they will accept the author's sincerest appreciation for their unselfish efforts.
Without all these available help and sincere contributions, the publication and printing of this case study wouldn't have been possible.
I. INTRODUCTION
Just like any other large-scale construction projects, the London Heathrow Airport's Terminal 5 was no exception to construction delays, blunders and system failures, even on its opening day.  Terminal 5 is the latest 260-hectare facility, built by the British Airways, which is equipped with the state-of-the-art technology to provide services for 30 million expected passengers. It is made up of glass, concrete and steel and is known as the largest freestanding building in the United Kingdom. The project included not only the terminal, but a new transit system, a rail station, and even required a river system to be diverted.
A major element of Terminal 5's design was to focus on passenger 'self-service.' It was aimed to have 80% of customers using self-serve systems for both check-in and baggage drop, in the hopes of help saving money and increasing passenger satisfaction by decreasing queuing and wait times throughout the terminal. The terminal includes 96 self-serve kiosks. It was called as the " Twenty – first century gateway to Britain" by Queen Elizabeth II in March 15, 2008 during its opening day. With two decades from conception to completion, and 100 million hours of labor, opening day didn't work out as planned.
Terminal 5 was planned to ease congestion at Heathrow and improved the flying experience because of its massive automation features. Unfortunately, it didn't last long.
Due to construction delays, British Airways also had to defer by six weeks the start of its training program for passenger service and ramp employees. Other training programs were reduced in scope or even phased out to accommodate the revised schedule.
Over the following 10 days, some 42,000 bags failed to travel with their owners and over 500 flights were cancelled.
Britain's Department of Transportation released a statement calling for British Airways and the airport operator BAA to work hard in order to resolve those issues occur and minimize the distraction to passengers. II. STATEMENT of the PROBLEM
The problem is the overall failure of the Terminal's baggage handling system (e.g. understaffed baggage workers and faulty facilities) and airport service system (e.g. inexperienced ticket sellers and car park problems) which caused delayed services which leads to numerous flight cancellations, lost baggages and substantial delays. In general, it was a failure in management, planning and testing.
III. OBJECTIVES
To resolve the service system issues of the airport.
To limit disruptions to passengers.
IV. SITUATIONAL ANALYSIS
Strength
State-of-the-art facilities
Employment
Weaknesses
Technical faults/errors
Inexperienced
Not well trained
Opportunity
Convenience
Fast services
Threats
Delayed services
Congestion
Flight/ Service Cancellations
Complaints from Passengers
EXTERNAL:
Political and Economical
Foreign secretary David Miliband also joined the criticism of British Airways International as it emerged that the crisis could cost the airline £50m. Miliband said a furious EU ministerial counterpart, whose bags had been lost at T5, had asked him to reprimand British Airways International and British Airport Authorities. Writing on his blog, the foreign secretary said he had been harangued at a gathering of EU foreign ministers, days after the terminal's opening was marred by a botched baggage handling operation and multiple flight cancellations.
Technological
The baggage system was, and continued to be, a central component of Terminal 5's infrastructure, designed to handle up to 70,000 bags a day. It is the largest system in Europe, designed and installed by Vanderlande Industries of The Netherlands who had installed similar systems in some of the largest airports in the world such as Schiphol Airport in Amsterdam, Hong Kong Airport, and Atlanta International Airport among others. It has 96 self- service check-in kiosk, more than 90 check-in fast bag drops, 54 standard check-in desks, and over 16 kilometers of suitcase-moving belts. Though it was deemed to be have the state-of-the-art facilities, convenience and comfort was not provided on its opening day and on the following days.
A six-week building delay was not directly related to the Information Systems, but caused by a bullwhip effect. A six-week delay meant that additional time would be "recovered" by sacrificing the completion and testing of IS, among other areas, in order to keep the opening date unchanged.
The planned sequence and content of some of the proving trials changed significantly (either reduced in scopre or cancelled altogether) because of the inability to access the whole of the T5 site. BA also deferred by six weeks the commencement of the on-site familiarisation programme for its passenger service and ramp employees. Deferring the commencement of testing meant that there was less time to react to and fix any problems that might have arised.
In other words, they were testing late and testing less.
Global, Environmental and Demographic
"It gives me great pleasure to open Terminal 5 – this 21st Century gateway to Britain and, to us, the wider world". Queen Elizabeth II said these words 2 weeks before its opening on March 15, 2008 , with the hope that this dream facility would provide a world-class service to its passengers. One can never imagine what could possibly go wrong.
The project did not only made a supposedly-high tech terminal, it also required the diversion of 2 river systems to meet tough environmental conditions, apart from new rail stations and transit systems The excavation alone was also controversial enough, having to uncover over 80,000 archaeological finds at the dig site. V. ALTERNATIVE COURSES of ACTION
There are only few available actions to resolve the problems or issues of the terminal without disrupting its operations. It is a given fact that the situation should have a concurrent control. There four options that are feasible, given that the situation involves transportation services, hence, stopping operation is out of option. The following are the most possible solutions: (1) Switch to Manual baggage system and employ more staff
(2) Change state-of-the-art facilities into less modern yet familiar machines for the staff, one by one (3) Train the current staff to familiarize the modern technology involving the operation of Terminal 5 while fixing what is needed to be fixed (4) Employ more staff then incorporate it with action (3)
VI. ANALYSIS of ALTERNATIVE COURSES of ACTION
Action (1) which is switching to manual baggage system and employ more staff is somewhat unrealistic, given the number of passengers departing and arriving at the terminal every day. Though there would be more people involved and services will definitely continue, the service would still be delayed.
Action (2) which is changing the new technologies to old and more familiar one would cost a lot of money, effort and time. It could also cause congestion at the terminal. But the plus factor is you do not need to train the staff anymore since they are already familiar of the machines and how they operate.
Action (3) is more feasible than the first 2 mentioned since they can still operate and still use the technology originally planned. Training the current workers and also fixing the faulty machines while operating cost money, time, and also some minor delay of services but if the plan is to solve the problem in the long run, this is the best solution. It is also helpful to orient the staff for them to have a clue about directions to different places and the sections of the terminal.
Action (4) is just a supporting plan for action (3) since it is mentioned that one of the issues of the terminal 5 was that it was understaffed. VII. DISCUSSION
All the three types of control are necessary but among the three, concurrent control would be the most important type of control in this situation because it takes place while a work activity is in progress or is being done. Fundamentally in this kind of scale project, it is a moving operation or system. It must have a thorough check and balance and a time to time update in the system, in order to lessen problems from occurring.
Immediate corrective action could be used in this kind of situation in order to avoid some damage to the consumer confidence and trust in the new terminal and British Airways. Basic corrective actions like implementing regulations that would prevent actions such as passengers carrying their luggage to terminal and better communication between the terminal staff and customers must have been prioritize, so that some of the stress would be delayed from occurring.
In this type of project, it is really prone to have some problems. It would be not realistic if ever all the elements would work just perfectly on the first day and issues like the broken hand dryers are inevitable because it is an everyday occurrence. From the last paragraph in the case, it is said that the British Airways did attempt to test the terminal but it would have been better and more effective if there was a training of terminal personnel that takes place for those who are responsible in operating the terminal or system.
Any problems that are associated with air travel such as British Airways will spread quickly like fire by the media because it is unavoidable that media would take an interview from a one delayed customer where it informs the public that all passengers flying out that day have the same experience with him, that's why bad news would spread quickly. One example that implement a baggage transportation system is the Denver International Airport, this type of system should be not implement because it would be costly if ever problems happen to occur and those repairs and modifications would be an additional cost for the company.
VIII. CONCLUSION
We can conclude through the this case study that the Terminal 5 Baggage system failure was not merely caused by faulty facilities but also of being understaffed and untrained staff. It was revealed that the glitches was supposedly avoided if they followed the guidelines in testing the facility since they were testing late and less than recommended. It is never good to push through an operation when the facility is not checked and tested in a certain recommended time. IX. RECOMMENDATIONS
It is better to use an state-of-art facilities that are more familiar and easy to understand by the terminal staff in order to avoid or lessen the problem that would possibly occur in the long run. Double checking through inspection and updates in the IT system must be applied from time to time because it is a major problem if ever a single error or miscommunication occur. And today, all are a database system and people are more dependent in using modernized gadgets or machines to make the task easier, so if the application of inspection will not be applied, in just a blink of an eye it will ruin everything.
Related Topics