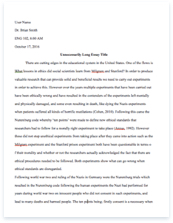 The whole doc is available only for registered users
A limited time offer! Get a custom sample essay written according to your requirements urgent 3h delivery guaranteed
Order Now
I would like to express my deepest appreciation USIU to all those who provided me the possibility to complete this report. A special gratitude I give to my supervisors back at USIU Irene Chepkwony, Rosemary Kisato and without forgetting Mr. Jidda Konso, whose contribution in stimulating suggestions and encouragement helped me to coordinate my project especially in writing this report. Furthermore I would also like to acknowledge with much appreciation USIU on the crucial role of my lecturers Mr. Ondu Joshua Mbogha and Ms. Magdalene Oduor, who gave me the ample knowledge I needed during my course work. Special thanks go to my colleagues during my
internship, friends and family who supported me all through. Last but not least, many thanks go to the whole USIU fraternity for allowing me to be a part of their society.
The preparation of this attachment could not have been possible without the assistance of many people. The cooperation and support of these people enabled me to gain much more practical knowledge in this field of ICT Management and I am truly grateful to them all and would like to express my deep appreciation USIU to the following people: Mr. Joshua Ondu, my school supervisor from USIU, who has helped to coordinate the attachment necessities and provide valuable assistance in my attachment report writing, my lecturers and fellow colleagues.
List of Abbreviations
Abbreviation
Meaning
USIU
Institute of Advanced Technology
IT
Information Technology
ICT
Information Communication Technology
DBICT
Diploma in Business Information Communication & Technology
USIU
United States International University
Chapter One
Introduction
This report details the experience and the skills learnt while on attachment at USIU. It's illustrated as follows: The first chapter describes the purpose of this attachment at USIU. It describes the organization that I was attached to, key things about USIU, why it's the best place to be attached to any day of any time. The second chapter explains in detailed the skills and expertise that I acquired at USIU. It's after reading this chapter that one will get to know why, I will forever be indebted to USIU for practically molding my ICT skills and why I would also highly recommend any other student to come to USIU for attachment. Chapter four discusses the overall conclusion of the industrial attachment and also the recommendations that can be used for improvement. The fifth and last chapter includes references that I used while assisted me during the attachment as well as in preparing this report.
Purpose of attachment
The main purpose of this attachment was to ensure the gaining of a firm foundation in achieving the following things: To attain practical work experiences that balance the theoretical training I underwent. To strengthen and add force to my personal values and career objectives through an improved understanding of concepts within the work environment. To meet and learn from professionals in the field of ICT, up-to date technological changing trends.
Reasons for choosing USIU
It's an ICT training center where much of technology is taught and used with modern tools. It was going to help me to realize and understand what my career objective will be, based on how the situation in the working environment is. It was going to expose me to the area that I am passionate about i.e. hardware support, system support and networking. USIU is an ideal institution to network and meet different professionals that I can learn from and share quality ideas.
About USIU
United States International University is an educational institute in East Africa that offers undergraduate courses like: bachelor in Medicine and Health, Science and Technology; also post graduate courses like: masters and doctorate degrees. The institution being the only one of its kind in East Africa is home to students both national and international, thereby brewing a good relationship not only to the students but to the country of Kenya. At this institution students get the best exposure to ongoing and current trend of technology and the world of business, culture & art you name it. Apart from that it also offers onsite and offsite training under corporate sales department where both professional and end user technical courses are trained.
USIU Vision
The vision of USIU is to be a premier institution of academic excellence with a global perspective. USIU Mission
The mission of USIU is to promote the discovery and application of knowledge, the acquisition of skills and the development of intellect and character in a manner which prepares students to contribute effectively and ethically as citizens of a changing and increasingly technological world.
Organization
USIU structure is governed by different departmental heads, center managers, country manager and the CEO. Dean
The Dean; Fridah Brown with the help of the respective leader heads, handles any arising issues based on any problems in the school and overall decision making in the entire United States International University. Management
USIU has a manager head of department and the trainers. The managers form the management team that oversees the operations of the USIU departments. The management team is headed by the CEO who eventually reports to the directors who formulate and address the entire governing policies. They also perform the following roles:
Planning: Make decision of what is to take place at any given relevant time. Organizing: Creates a platform upon which work is performed approprUSIUely in accordance with rules and available resources based on time and plans. Staffing: Performs recruitment and hiring of new staff.
Controlling/monitoring: Controls and monitors all the activities within the Institute of Advanced Technology. Functional Departments
USIU is organized into different functional areas, which are; I.T Department
Deals with general Network Infrastructure and user support
Information Technology Training
Sales Department
Finding corporate students to learn In USIU
Finance Department
Deals mainly with regulating the flow of money in USIU
Concerned with payment of salaries
Purchasing and payment
Faculty/ Training Department
Faculty is headed by the rector, center managers and the Head of Department. It provides training to all the students and also deals in the structuring of the curriculum and semester calendars and timetables.
Marketing
Mainly concerns with the marketing of USIU products and also introducing new products to the institution through awareness creation.
Administration
Deals with general inquiries of visitors
Handling of incoming calls
Transferring calls to the relevant people.
Chapter Two
This chapter points out and specifies all the skills, training, expertise and knowledge acquired while on attachment. Skills and Expertise Learnt on Attachment I was attached at the USIU IT department; Lilian Beams building, where I gained vast exposure and knowledge in the following key areas: Hardware Installation, Repair and Maintenance
Network Design, Setup and Maintenance Software Related Activities and installation  Antivirus installation and update Office Work Procedures
i) Hardware Installation, Repair and Maintenance
This task was done on a daily basis. It mainly dealt with ensuring the organization's hardware devices worked as required. This work was done in collaboration with staff from the I.T. Service that mostly caters for fixing and hardware failure. The things learnt include:
Connecting a printer to a local computer as well as on a network Documenting hardware failures and solutions
Attaching and Detaching external and internal hard drives
Downloading and Installation of hardware drivers
Manually examine and repair computer hardware and peripheral components. Troubleshoot computer systems problems.
How to detach and re-assemble computer components and parts. Use small handheld tools such as screwdrivers etc.
Connecting UPS to machines
ii) Network Design, Setup and Maintenance
Network design, setup and maintenance were some of the most interesting things that I learnt during the attachment. The key items I got knowledge on are: Managing user accounts in the active directory e.g. creating user, changing password, creating groups, assigning users' right. Assigning Class C, IP addresses to computers using both the static and dynamic ways. Troubleshooting network failures when the server is down.
Scheduling server backups using the windows scheduler.
Connecting printers to the network
Using Remote Desktop to offer support via the intranet
Configuring users emails accounts
Crimping cables for network
Assisting users during printing failures e.g. paper jam.
iii) Software Related Activities
Under software more activities were basically dealing in the installation of software. The wealth of information and knowledge that I managed to acquire in this section of software related activities are categories and explained as follows: Software Installation
Entailed installing software such as MS Office, Hardware drivers, Antivirus. Installing Microsoft based operating systems such as Windows XP, 7, 2003/ 2008. Installed Ubuntu open source operating system and windows XP software Installed SQL server 2008 database management platform
Installed VB.Net 2008.
Installed Xampp, Net beans, emu8086, Dev C++, oracle.
iv) Office Work Procedures
This entailed learning several things regarding office related activities such as: Writing minutes of a meeting
Sending an official attachment
How to zip and unzip documents especially when sending and receiving emails Converting documents to pdf.format to avoid edits
Tracking changes while editing a word document or an excel spreadsheet file Reporting work progress to a team
Scheduling activities and tasks.
v) Accomplishments
Apart from the skills I learnt, the utmost accomplishment came when I was involved in various projects. This was indeed a major landmark. This was a very bold move by USIU to involve me in their project. This exposed me to such vast areas of skills and expertise of development.
The most commonly used servers in USIU are:
Print Server
Mail server
Application
File sever
Chapter Three
Challenges Encountered and Recommendation
i) Challenges
The following is a list of the challenges encountered while on attachment: Some of the skills learnt in class setup cannot be applied in real work environment since organization use modern and complex technology most so in databases and programming. Projects assigned during the attachment period were very much complex and needed more attention since I was used to simple class assignments and projects which were simpler. There were too much to learn but time was so limited to cover the whole areas like the programming, networking, computer hardware, databases etc. All in all attachment period was short. Some staff in the organization with no technical background on IT expects interns to be smart in all areas related to ICT not knowing that DBICT syllabus was limited to some areas and also lack of experience in school was a challenge. This led to more consultations.
ii) Recommendations
The following are the recommendations for the above named challenges: Training Institutions should embrace the culture of giving assistance to students in getting attachment on their respective areas of specialization e.g. hardware, software development, networking, databases etc. The course coverage should be dynamic and be able to match the current technological changing trends. It should incorporate the latest development in technology that is in line with the current job market especially in the specialization field of an individual like databases, programming like mobile application, networking, computer hardware etc. This is very important because the technology is really changing at a very fast speed and when the syllabus is not regularly revised then students are bound to lag behind in terms of current technologies and even job marketability. Institutions should organize for ICT forums where students from various colleges can come together to share ideas on Information and Communication Management. This will enable all the parties involved to have a broader knowledge of what ICT has to offer because ICT is very broader and one can cannot specialized in all the areas. If students come together to share ideas, knowledge and experiences. Academic trips should be organized by the Institution to organizations that are fighting fit in the field of ICT. This will create a practical exposure to the real ICT tools and equipment's because at class level theories outweigh the practical. Students innovation should be highly encouraged to enable students participate in projects that are geared towards production of meaningful ICT tools. The students should be sponsored to motivate them in coming up with innovative ideas.
Chapter Four Summary and Conclusion
The industrial attachment which lasted 3 months greatly enhanced my knowledge in various ICT related tasks especially system support, hardware support and networking and improved my computing skills. I can confidently state that my objective of attending the attachment at USIU were indeed very successful and will play a very big role in what I decide to after school. Everything that I learnt in the attachment period has given me a whole IT view of which direction should I position myself so that I remain relevant in this fast changing field of IT. This will enable me become relevant in the market. Working in projects together with other staff, as one project team, made me realize the importance of teamwork and the great role it plays in getting things done quickly as well as sharing knowledge and information. A good working team made the whole attachment period to be quite enjoyable and didn't even realize how the three months came to an end so fast. The Diploma course I took on ICT (DBICT) is indeed relevant and I am truly glad that I decided to undertake it. Greater percentage of what I learned during attachment I had already encountered it in class.
Related Topics