Asahi Glass Company: Strategy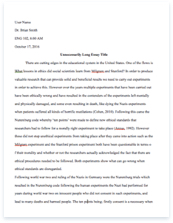 The whole doc is available only for registered users
A limited time offer! Get a custom sample essay written according to your requirements urgent 3h delivery guaranteed
Order Now
1. Asahi Glass Company has diversified through internal growth, acquisition, and joint ventures from its origin in flat glass to broad glass-materials, chemical, and electronics manufacturer. It has also vertically integrated and expanded internally to become the leading global glass manufacturer. In 1993, Asahi Glass is reviewing its future direction, particularly whether it should divest its electronics business.
New Product Opportunities
New Glass The glass industry is the cash cow for Asahi. Although earlier the industry was designated as a mature business, industry observers viewed the future of the new glass business as rosy, expecting it to reach $20 billion by the turn of the century. Flat glass could be viewed as the company's core competency as not only was it the biggest generator of sales but also in 1992, 56% of the sales came from glass and related products.
New Glass is in the emerging growth stage. Company is moving up the 'Value Chain' in glass business and had developed number of new products in the recent past such as 'heat reflective glass' and 'double-glazing' glass units.Asahi should definitely tap on its core competency which is flat glass and exploit opportunities in this business. This glass with distinctive characteristics will be used in mainly "high technology" industries ranging from printing to communications However to gain a competitive advantage and capitalize on existing know how, Asahi has to first determine what new glass industry comprised of. Was it glass with inherent functions or glass with improved characteristics.
Electronics In 1992, Electronics contributed only 5.6% of sales. While Asahi has a head start with equity partnerships with two firms which are among the industry leaders, it is struggling to establish a firm position in this industry due to competition from Hitachi, Toshiba and NEC with strong skills in semiconductor. I feel that since the profits from this segment are going down and competition is growing, this industry is a 'dog' (BCG Matrix) for Asahi and it should try and quit it. The company has stepped into a business where it lacks expertise. Lastly Electronics requires continuous capital expenditure in R&D and drives on innovation. Expansion opportunity in areas where Asahi has the necessary know-how like LCD panels is certainly prudent and logical.
Existing Product Opportunities
Chemicals In its 'commodity' chlorine business, the company had secured a stable position, however chlorinated solvents are posing a threat to the business as it is suspected of causing health problems. Thus the future of this business is a 'question mark'. Further, fluorochemical products are also suspected of destroying the earth's ozone layer. If the company can successfully investigate environmental friendly alternatives, thereby increasing shareholder value and secure a better position vis-à-vis the competitors, thereby increasing its strategic assets, it can chart our new processes for future sustainability.
Ceramics &
Refractories These are relatively mature businesses and Asahi as a small player may not be able to add value. Additionally it would be challenging to compete with veterans like Kyocera and future expansion may be detrimental. To grow, a company must have all the necessary strategic assets, not just some of them. Finally Asahi has to decide whether is simply wants to be a player in the new market or do they want to emerge as a winner.
Markets
N.America It is the highest consumer of glass. However faces fierce competition and Asahi lacks necessary knowledge about this region to turn in into a profitable venture.
Asia Asahi established a $ 100 million plant in China.It enjoys dominant market share and can benefit from the ignorance of its competitors to gain competitive advantage.
In order to tap exceptional market opportunities, Asahi must synthesize mountains of data- including internal rate of return, market forecasts, competitive assessment, Key Success Indicators and their core competencies.
2. Asahi's core competency lies in "materials" business and acknowledging the borders of diversification into "processing" and "assembling" puts the company in competition with its own customers. Asahi started its dawn with the glass business where lies its core competency.
New Glass & Chemical This is an emerging business and Asahi cannot afford to miss this opportunity. Under the leadership of chairman Furumoto, the company had established Fine Glass division in '85 and New Glass Research lab in '88. At the same time, Asahi has become a leader in a number of specialty product markets, and secured a unique position in the domestic chemical industry. Infact in 1992, 56% of Asahi Glass's sales came from glass and 30% from chemicals. Any expansion in glass and chemicals, the chief cash cows, is prudent and judicious.
Electronics Asahi entered the electronics business because of its growth potential. Their joint venture with Mitsubishi led them to be the second largest manufacturer of LCDs. This was because Asahi had the relevant raw material expertise on displays and components for ICs. It was also increasing production rapidly and was strongly positioned in the market. Asahi-Komag's thin film magnetic memory was also well accepted in the market. Expansion opportunity in areas where Asahi has the necessary know-how like LCD panels is certainly prudent and logical. Electronics is not entirely a misfit in Asahi's core business. However Asahi does not add any value to this business as such and should avoid, any major expansion spree.
Ceramics &
Refractories Asahi is a small player in this business and it facing challenges from bigger veterans like Kyocera. The business is not contributing significantly to net income and at the same time does not fit well with its core business.
3. Asahi is the oldest and largest glass manufacturer in Japan; that is what the company is known for. It holds technological expertise in this area and has dominated this industry for many years. Asahi was also the first successful sheet glass manufacturer in Japan.
New Glass: Asahi is always at the forefront as far as adopting new technology is concerned for introducing new specialty products. Asahi should utilize its "New Glass" research laboratory which it opened in 1988. The company can capitalize on this opportunity by leveraging the strength of its brand name (known as the oldest and largest glass manufacturer in Japan). This prospect is also is in line with Asahi's core business of glass manufacturing and it has the potential to outperform its competitors due to its long history and expertise in the glass business.
Asian Markets: Asahi should exploit opportunities where competitors don't focus. These are the Asian countries. Besides, it already has a presence in Thailand, Indonesia and India. Asahi's policy of 'co-exist' and 'co-prosper' has established strong relations with the local managers. By moving beyond a business-definition approach and launching a first mover opportunity approach, Asahi can answer this question in affirmative.
4. Both the rewards as well as the risks of diversifying can be extraordinary. Asahi needs to answer the following six questions (Markides, Constantinos C., "To diversify or not", Harvard Business Review, November 1997). This coupled with detailed financial analysis like IRR, NPV, market forecasts and competitive assessment will turn a complex and pressured decision into a more structured and successful one.
(i) What can they do better than their competitors?
New Glass: Leverage technical expertise, brand name and years of experience.
Electronics: Struggling to establish market position and does not add significance in the Value Chain. However, areas like thin film magnetic discs, TFT active matrix LCDs, , semi custom ICs, are very attractive and 'star' performers according to BCG Matrix and Asahi should diversify more into these businesses.
Chemicals: The Company is already a leader in chemical manufacturing and secures a unique position in the Japanese chemical industry. The activities involved in the production allow the company to take advantage of economies of scope as Asahi is able to share resources and knowledge.
Ceramics&Refractories:Small player, facing challenges from large veterans.
(ii) What strategic assets they need in order to succeed?
New Glass:Seamless integration with systems, research laboratory, adapting to new technology
Electronics: Assembly of thin film heads for disk drives.
(iii) Can they catch up to competitors at their own game?
Asahi should divest completely from electronics and ceramics and refractories. The company does not possess the strategic assets necessary for success in these industries. These business units are not contributing significantly to net income and are not in the company's area of expertise. On the other hand, the glass and chemical businesses are core businesses for Asahi and it excels in these arenas. Any expansion in glass and chemicals, the chief cash cows, is reasonable and judicious.
(iv) Will diversification break the strategic assets that need to be kept together?
The rule at Asahi has always been not to go too far from the core business, and the original diversification strategy was taken on in attempt to grow the business, no deliberate direction was kept in mind during this initial process. Diversification will not break up strategic assets in the glass business and chemical business.
(v) Will they simply be a player or emerge as a winner?
Asahi's corporate culture fosters creativity, innovation and entrepreneurship. The strategic assets of goodwill and experience besides technical know how, strong human resource management and financial capital will help them emerge as a winner if they pursue their diversification in glass and chemical business segments which contribute to 56% and 30% of the sales (1992).
(vi) Can the company learn by diversifying and are they sufficiently organized to learn?
By diversifying into New Glass segment which is undefined at the moment, Asahi can learn and venture into high technology fields and competitive environments which are far different from the traditional glass business. Due to these reasons, I believe it would be wise for Asahi to refocus on the industries it is well known for and is able to be a leader in. Thus, it should divest completely from electronics and ceramics and refractories as the company does not possess the strategic assets necessary for success in these industries and should continue to diversify within the chemical and glass industries.
Related Topics