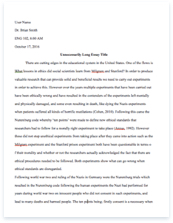 The whole doc is available only for registered users
Pages: 2
Word count: 255
Category: Love
A limited time offer! Get a custom sample essay written according to your requirements urgent 3h delivery guaranteed
Order Now
General Objectives:
At the of a 30 minute lesson, at least 85 % of the students are expected to:
a) explain in one's own words the definition of "LOVE" b) define what is a short story
c) know the characters, setting and theme of the story
d) explain and justify the difference between love and infatuation e) create a role play on love or infatuation
Motivation: For you, what is "Love "? Have you ever experienced having a text mate or chat mate? Can anyone share his/her own experiences?
Preview: "Appointment with Love "
Study the title of the story, what would be the story all about?
Discussion:
Questions:
1. Where and when did the story happen?
2. What was the appointment all about? Who were supposed to keep the appointment? 3. What thoughts raced through the mind of the young lieutenant as he waited for his pen pal to appear at the appointed place and time? 4. How did Lt. Blandford and Hollis Meynel meet?
5. What reasons did Miss Meynel give for refusing to send her photograph? What does this reveal about her character? 6. How did Miss Meynel test Lt. Blandford's character? Did Lt. Blandford pass the test? 7. How does the outcome of the meeting reveal the character of Miss Meynel and Lt. Blandford?
Activity: Group the students into 5 and decide among their members whether the given statement is considered as infatuation or love. After justifying their answers, ask them to role-play a scenario related to the given statement.
Related Topics