Analyzing Pro Forma Statements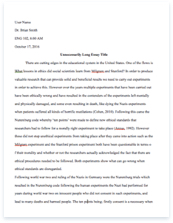 The whole doc is available only for registered users
Pages: 2
Word count: 342
Category: Finance
A limited time offer! Get a custom sample essay written according to your requirements urgent 3h delivery guaranteed
Order Now
Pro forma statements are statements that companies use to plan the company financial forecast. This would include how much money is needed for special projects throughout the course of the year, how much money would be left over to invest, and what future profits or loses can be determined. In the beginning stages of forecasting, managers can determine what opportunities may arise within the coming months or years following certain trend patterns.
Pro forma statements can also be used for planning, making interim adjustments, changes mid project, finding errors and comparing reports from the previous years to the future years to come. We will take a look at XYZ Company balance sheet and profit and loss sheet and use the pro forma analysis to determine its financial health over the next 5 years. If we assume that sales will increase every year over the next 5 years due to a new product introduction or new advertisement, there should be a rise in revenue and profit as well.
We can assume that the current assets and liabilities have increased in the ratio of sales. If the sales projections are correct, the XYZ Company may even have enough to pay dividends to the stockholders. This financial information will be used to find out if there are any deficits and can determine how to correct them. Example, if more merchandise were being purchased by the company than sold, we can view the pro forma in figure out how to adjust accordingly. The solution would be to reduce the price to up sales, though it will effect the revenue or profit for next year, but it will begin to pick up as new products are introduced.
The ratio best used to determine the performance of the XYZ Company would be the profitability ratio. This ratio determines the overall organization and how its financials are being used efficiently. The reason why pro formas are used it to monitor the projections and to help identify areas and opportunities to save to company money.
Related Topics