Analysis of Pepsi-cola Co.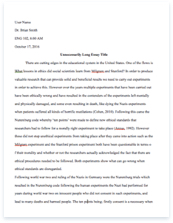 The whole doc is available only for registered users
A limited time offer! Get a custom sample essay written according to your requirements urgent 3h delivery guaranteed
Order Now
Introduction of Pepsi-Cola
PepsiCo, Inc. is currently one of the most successful consumer products company in the world with annual revenues exceeding $30 billion and has more than 480,000 employees. PepsiCo, Inc. began as a successor to a company incorporated in 1931, known as Loft Inc. Once known as Pepsi-Cola, the company expanded its business and adopted its current name, PepsiCo, after a merger with Frito-Lay in 1965. This merger dramatically increased PepsiCo's market potential and set the foundation for the company's tremendous growth.
Today, Pepsi-Cola Company is a major division of PepsiCo's corporate structure. Pepsi-Cola Company now produces and markets a wide range of beverages to retail, restaurants and food services in more than 191 countries and territories around the world and brings in annual revenue of $10 billion. There are 200 plants in the US and Canada, as well as, 530 plants throughout the rest of the world, that produces Pepsi-Cola's beverages.
Since the creation of Pepsi-Cola in 1898, Pepsi-Cola Company has introduced 13 beverages that wear the Pepsi-Cola trademark. Five of Pepsi-Cola's brand names: Pepsi, Diet Pepsi, Mountain Dew, 7 UP, and Mirinda, each brings in annual revenue in consumer sales of $1 billion. In 1992, a partnership between Thomas J. Lipton and Pepsi was formed. This partnership produces, markets, and distributes Lipton Brew, Lipton Brisk and Lipton Fountain Ice-Tea. And in 1993, Pepsi Max a low calorie cola was created and introduced only for the international markets. Pepsi Max is now produced in over 40 countries and is the third largest-selling cola brand outside the US.
PepsiCo is continuing to expand and introduce new alternative beverages in the market. There are four alternative beverages that are currently being tested in our market today. Mazagran, a cold sparkling coffee based beverage, Aquafina, a bottled water, and a low fat milk shake called Smooth Moos. The latest beverage was launched on May 22, 1996 in Philadelphia. Pepsi-Kona, a new cola, is a combination of the Pepsi-Cola flavor and the Kona blend of coffee.
PepsiCo's products are recognized and are most respected all around the globe.
PepsiCo has attained a leadership position as being the world leader in soft drink bottling. The corporations increasing success has been based on high standards of performance, marketing strategies, competitiveness, determination, commitment, and the personal and professional integrity of their people, products and business practices.
Industry analysis
The Industry analysis based on environment scanning, how a company penetrates the market, market development and international opportunities, all this external environment will affect the company's penetration and growth. Marketers must understand how that environment is changing when assessing the best opportunities for their organization.
1. environment scanning
The marketing environment is made up of a microenvironment and a macroenvironment. The microenvironment consists of the actors close to the company that affect its ability to serve its customers – the company, suppliers, marketing intermediaries, customer markets, competitors, and publics. The macroenvironment consists of the larger societal forces that affect the microenvironment – demographic, economic, technological, political, cultural and social forces.
1.1 Macroenvironment
We look first at company's macroenvironment.
The soft-drink battleground has now turned toward new overseas markets. While once the United States, Australia, Japan, and Western Europe were the dominant soft-drink markets, the growth has slowed down dramatically, but they are still important markets Pepsi. However, Eastern Europe, Mexico, China, Saudi Arabia, and India have become the new "hot spots." Pepsi are forming joint bottling ventures in these nations and in other areas where they see growth potential. As we have seen, international marketing can be very complex. Many issues have to be resolved before a company can even consider entering uncharted foreign waters.
Demography is the study of human populations in terms of size, density, location, age, gender, race, occupation, and other statistics. After Pepsi analyses this environment, they chose the largest segment of the U.S. population is aging (the baby boomers).
Economic environment consists of factors that affect consumer purchasing power and spending patterns. Pepsi identified the next generation look at ethnic products so they Target the each specific market with products and advertising designed around their wants.
Technological environment forces that create new technologies, creating new product and market opportunities. Pepsi-Cola was founded in 1898 by a pharmacist who created a special beverage. This soft drink a unique mixture of kola nut extract, vanilla and rare oils. Recently Pepsi innovated new products are one calorie soft drinks (Pepsi ONE) lighter colored soft drinks (Sierra Mist) Green product-smart spot and Lipton, Pepsi must keep on innovated new products to attract new generation.
Political environment consists of laws, government agencies, and pressure groups that influence or limit various organizations and individuals in a given society. One major problem though was John Leonard taking serious a television commercial that jokingly offered a military jet as a prize for 1 billion Pepsi points. So Leonard rounded up five investors to purchase enough points to acquire the jet. Pepsi is now involve in a legal battle over this matter, even though the Pentagon has stated it is not possible to buy one of the jets. In America the company should careful to understand the law.
Cultural and social environment is made up of institutions and other forces that affect a society's basic values, perceptions, preferences and behaviors. American culture for the new generation is people want health and ethnic things, so Pepsi provide going on this stage.
1.2 Microenvironment
1.2.1 Company analysis
Marketers must understand the capabilities of the company, marketing managers must also work closely with other company departments such as top management, finance, research and development, purchasing, operations, and accounting. All these interrelated groups form the internal environment.
Currently PepsiCo competes in the soft drink segment of the global beverage market. While PepsiCo's soft drinks can obviously compete as a stand-alone product, it can also complement any snack or meal.
PepsiCo's culture is informal and entrepreneurial. Their people are empowered to make the decisions necessary to grow the business. They seek to achieve outstanding results through innovation, long tern partnerships, and an open work environment that respects the individual and promotes personal and professional growth.
1.2.1.1 Company mission
The company's mission is important to achieving company provide superior customer value and satisfaction. PepsiCo's overall mission is to increase the value of our shareholders' investments through sales growth, investments and financial activities. PepsiCo believes their success depends upon the quality and value of their products by providing a safe, wholesome, economically efficient and a healthy environment for their customers; and by providing a fair return to their investors while maintaining the highest standards of integrity.
Unlike small companies, Pepsi have a lot of franchisees and investors, so the company mission not only satisfy customers, but also care about investors. In other ways Pepsi recognize the social responsibility is important for the whole international society. Nowadays people care the environment and recycle products, so Pepsi issues providing safe, wholesome and healthy environment.
1.2.1.2 Company SWOT analysis
A SWOT analysis, which identifies and lists the company's strengths and weaknesses as well as opportunities and threats, can assist the manager in focusing on a strategy that capitalizes on strengths and takes advantage of opportunities, while avoiding threats and possibly redressing some weaknesses.
The following table 1 shows the internal and external factors affecting the market opportunities for PepsiCo. This SWOT analysis also shows PepsiCo's internal strengths such as their experienced management team, a competitive product line, a global marketing realm, and the continuous efforts by their research and development to research trends in the industry and to be creative in exploiting those trends. Some possible opportunities noted in the SWOT analysis are the growing markets for specialized ethnic foods and healthier food products. Another opportunity is that the income of consumers is high enabling them to be less price sensitive, and convenience is becoming evermore important not only to the United States but to many countries around the world.
Although PepsiCo has much strength, a few weaknesses lie in the fact that the company is so large and could possibly lose focus or have internal conflict problems. A few of the threats PepsiCo must stay aware of are the ease of replicability of its product line, the almost pure competition in pricing for its products, and the quickness of technological advances causing existing products to be no longer the most advanced.
Table 1: PepsiCo. SWOT analysis
Internal Factors Strengths Weaknesses
Management Experienced, broad base of interests and knowledge Large size may lead to conflicting interests
Product Line Unique, tastes good, competitive price, and convenient New one calorie products have no existing customer base, generic brands can make similar drinks – cheaper
Marketing Diverse, and global awareness May lose focus, may not be segmented enough
Personnel International, diverse positions Possible conflicts due to so many people, possible trouble staying focused
Finance High sales revenue, high sale growth, large capital base High expenses, may have trouble balancing cash-flows of such a large operation
Manufacturing Low costs and liabilities due to outsourcing of bottling Lose control and quality standards
Research & Development Continuous efforts to research trends an reinforce creativity May concentrate too much on existing products, intrapreneuralship may not be welcomed
External Factors Opportunities Threats
Consumer/Social Huge market in the healthy products and growing market for specialized foods for ethnic groups More expensive products than Coke, such a high price may limit lower income families from buying a Pepsi product
Competitive Distinctive name, product and packaging in with regards to its markets Not entirely patentable, constant replicability by competitors
Technological Internet promotion such as banner ads and keywords can increase their sales, and more computerized manufacturing and ordering processes can increase their efficiency Computer breakdowns, viruses and hackers can reduce efficiency, and must constantly update products or other competitors will be more advanced
Economic Consumer income is high, more tend to eat out, convenience is important to U.S. Very elastic demand, almost pure competition
Legal/Regulatory High U.S. Food & Drug Administration standards eliminate overnight competitors
1.2.1.3 Company suppliers
Suppliers form an important link in the company's overall customer value delivery system. They provide the resources needed by the company to produce its goods and services. Supplier problems can seriously affect marketing.
At present PepsiCo, Inc. operates with over 116,000 talented and innovative employees. The steadily increasing business with minority and women-owned firms has improved their company's supplier base. It has also helped to strengthen the suppliers' firms.
1.2.2 Competitor analysis
Pepsi's primary competitors is Coca-cola, Coke has been winning the overall battle, but Pepsi does have its victories. Internationally Coke's market share increased to 49.2% a year compared to Pepsi's rate, flat at 15.7%. Coke sold $12.7 billion worth of products internationally, while Pepsi's totaled $3.2 billion. From this Coke pockets $.30 for every dollar, compared to Pepsi of less than $.07 per dollar.
In Russia, Coke has overtaken Pepsi, which has a huge market size of 150 million. Pepsi had a ten year lead on Coke but all is lost as Coke opened its twelfth plant in Russia in 1996, which is staffed by locals trained in Coke's bottling university in Moscow.
Despite Coke's sponsorship of the Olympics, Pepsi has had victories in the domestic market. Consider that Pepsi has been chosen as the exclusive soda for Radio City Music Hall's Christmas Spectacular, as well as other shows. Pepsi also sponsors the Great Western Forum, where the Los Angeles Lakers play and they sponsor the Seattle Mariners.
Pepsi has cast off Pizza Hut, Taco Bell, and Kentucky Fried Chicken in an attempt to create a focused company to beat Coke. This will allow Pepsi to now battle for fountain rights in places such as Burger King, Wendy's, and McDonalds. This is not an easy task, though, considering Coke is three times Pepsi's size in fountain sales and has ten times more salespeople. Also, Coca-Cola's Sprite has knocked Diet Pepsi out as the fourth largest US soft drink to number seven. Currently Coke, Pepsi, and Diet Coke rank as the top three.
There are other soft drinks in the market; the soft drink market represents $4,798,000,000 in annual sales. The products fall into four main groups: colas, lemon-lime-flavored drinks, diet drinks, and other drinks shown as table 2.
Table 2: Comparison of soft drink
Type PepsiCo Products Competing Products
Cola Pepsi Cocacola
Generic
Lemon-lime Mountain Dew
Sierra Mist
Slice
7-Up Sprite
Fresca
Generic
Diet Diet Pepsi
Pepsi ONE
Diet Caffeine Free Pepsi
Diet Mt. Dew
Diet 7-Up
Diet Coke
Diet Caffeine Free Coke
Diet Dr. Pepper
Diet Sprite
Tab
Generic
Other Mr. Pibb
Mug Rootbeer
Wild Cherry Pepsi Dr. Pepper
A&W Rootbeer
Barque's Rootbeer
Crush
Cherry Coke
Sunkist
Generic
PepsiCo's current retail prices range depending on the convenience of the location in which they are located and depending on the size of the soft drink container. On average, a 12 ounce can is between $0.25 – $0.99, a 20 ounce plastic bottle is between $0.50 and $1.29, and a 2 liter plastic bottle is between $0.50 and $1.95.
The major disadvantages regarding the competitive structure of the market lies in the fact that there are so many other competitors and options such as water, coffee and juice to compete for the same consumer.
1.2.3 Core Competency and Sustainable Competitive Advantage
Core competency is a unique set of lasting capabilities that a company develops in key operational areas that allow it to vault past competitors.
Competitive advantage – the aggregation of factors that sets a business apart from its competitors and gives it a unique image in the market.
In terms of core competency, PepsiCo seeks to achieve a unique ability to:
(1) Provide a distinctive, high-quality one-calorie soft drink and to provide a high-quality citrus soft drink using Pepsi Company's distinct ingredients to appeal and to excite contemporary tastes for these products and
(2) Deliver these soft drinks to the customer using effective manufacturing and distribution systems that maintain PepsiCo's quality standards.
To translate these core competencies into a sustainable competitive advantage, Pepsi Co. will work closely with key suppliers and distributors to build the relationships and alliances necessary to satisfy the high taste standards of our customers.
Within the soft drink industry, a major trend to capitalize on is healthier soft drinks. The market for healthy soft drinks is huge and growing among American and international consumers alike. Along with a large market, many opportunities have arisen due to recent technological advances. New research has brought to Pepsi a lower calorie sweetener than aspartame allowing for an even healthier diet drink. Also technology on the Internet has revolutionized the promotional process. By using banner ads and keyword ads, Pepsi Co. can reach a higher number of audiences and yet and the same time have more specific and targeted segments. A final factor that is providing an ideal situation to introduce a new product is that consumers are tending to eat out more often due to the fact that economically, income is high. This will help to increase the company sales of beverages to restaurants. All of these positive industry factors combined create an exemplary context in which to launch new healthy soft drink products.
Segment the market
One of the most important principles of marketing involves identifying, and understanding, the needs of particular groups of customers. This concept is called segmentation.
How the Pepsi segment the market, and analyze the customer? What's Pepsi target market?
1 Marketing and Product Objectives
PepsiCo's marketing intent is to take advantage of its brand potential while
building a base from which revenues can be generated. These are detailed in the three focus areas below:
Current markets – expand brand and flavor, increase customer awareness through promotion, coupons and in store displays.
New markets – healthier soft drink market and target ethnic groups.
New products – one calorie soft drinks (Pepsi ONE) lighter colored soft drinks (Sierra Mist) Green product-smart spot and Lipton. Initially these new products will be introduced on college campuses as test markets then will be distributed nationally within 2 months and distributed globally within 2 years.
2 Customer analysis
Customer analysis needs to know customer needs; customer (user) needs refer to the needs the product type is able to satisfy for the customer.
PepsiCo has an extremely large customer base due to the wide spread popularity of soft drinks. It is therefore necessary to segment the market and look at particular trends in the soft drink market. There are two key trends in the soft drink market, which are the growing demand for healthier soft drinks and the mostly untapped market of targeting ethnic groups with specific products regarding their interests, shown as following table.
Table 3: Trends in the soft drink market
Trend
Information Healthier Drinks Ethnic Marketed Drinks
How to grow this segment Need to attract men and a younger audience without excluding females Target the each specific market with products and advertising designed around their wants (ex. Research has shown that African Americans in general prefer lighter colored soft drinks such as Mellow Yellow (99%) and Slice (73%))
Who is the main target market The younger generation is the prime target for healthier soft drinks, a key reason for this is that many younger consumers do not drink coffee but prefer drinks such as Pepsi or Mountain Dew to give them a boost African Americans (who represent 1 of 7 soft drink customers) and Hispanic Americans (who's population is growing and consists of one of the largest growing markets)
How to market these products Show how they benefit the customer, give full nutritional information Keep the advertising relevant, but don't try to hard
Factors leading to the rise of this trend Less consumption of alcohol: 4 out of 10 people do not drink alcoholic beverages, even drinkers do not drink all the time (ex. Designated drivers, pregnant women, those who cut down for health reasons) Marketing research has shown that not all American's prefer the same soft drinks, the population growth of minorities in America has created a growth in their related market size
3 Target market
For PepsiCo every individual in the international market with a middle class status can be considered a potential consumer. Though, in order to target specific markets, PepsiCo divides the target market into the following market segments:
Consumers under the age of 18: This is when PepsiCo is marketing to a younger generation. These potential customers still live at home with parents. They rely heavily on parents to purchase the product for them. In this segment, PepsiCo is trying to capture brand awareness.
Consumers between the ages of 18 to 24: PepsiCo is still marketing to a younger generation, but these customers are either in college, moving away from home, and/or starting new jobs. In this segment, Pepsi Co. is trying to capture brand awareness and loyalty.
Consumers between the ages of 25 to 34: PepsiCo is marketing to customers who are established in their job market and who are starting families. In this segment, loyalty has already been established.
Consumers between the ages of 35 to 49: PepsiCo is marketing to customers, who are an established market, one in which brand loyalty has already been sustained. These customers are loyal customers and are routine Pepsi drinkers.
Consumers age 50 and up: Again, this is a market in which customers are established, and brand loyalty has been sustained. These customers are loyal customers, and only drink Pepsi products.
4 Positioning
Previously customers concentrating on health had to settle for a less appealing taste to uphold their diet. Now the new one calorie drink that Pepsi offers (Pepsi ONE) brings a great taste but is healthier than other diet drinks because it is only one calorie. The name Pepsi ONE also helps to give the product positioning because the consumers can immediately relate the name to the benefits of the product – one-calorie. Finally, the color of the product package helps position the product. Regular colas are usually a bold color, while diet colas are often white and diet caffeine free colas are usually gold. Pepsi One is in a silver can which tells consumers that the product is still a diet drink, but a different diet drink.
Sierra Mist, a new lemon-lime flavored soda, has no caffeine and has been described by consumers as fresher, cleaner and less syrupy sweet than other sodas like it. Sierra Mist is to be positioned as a new age soda with marketing, packaging and advertising concentrating on its refreshing taste.
Marketing mix analysis
From above analysis we know that PepsiCo is one of the world's largest food and beverage companies with annual revenues of $29 billion. Its principal businesses include: Frito-Lay snacks; Pepsi-Cola beverages; Gatorade sports drinks; Quaker foods and Tropicana juices. Its portfolio includes 16 brands that each generates $1 billion or more in annual retail sales. PepsiCo brands are available in nearly 200 countries and territories.
Why Pepsi has strongest sale growth every year? Doing possess high market share in many countries around world? The major reason of success is having the comprehensive marketing campaign, establishing effective market mix strategy that company put various controllable factors: the product, price, promotion, and place together to satisfy its target customer. Bellowing the explanations of market mix is using by PepsiCo.
1 Product strategy
Product strategy means the need-satisfying offering of company to customer. Is it the product really keep customer satisfied provided by PepsiCo? Below is analysis about products of PepsiCo.
1.1 Health green product
Owing to PepsiCo constantly have been building good relationship with the government — the Food and Drug Administration (FDA) and the National Academy of Sciences. The new product developed by PepsiCo was recommended by government, and keep close eyes on market status, understanding what the products customer really need. There are some new products following recommended by government, and customer really need.
1.1.1 One calorie soft drinks – Pepsi ONE
A one calorie cola flavored soft drink with the same taste of regular Pepsi but only one calorie.
1.1.2 Lighter colored soft drinks – Sierra Mist
A lemon lime flavored soft drink with a fresher, cleaner, less syrupy sweet and less harsh taste that competing lemon lime soft drinks
1.1.3 Green product-smart spot
A symbol launched in August 2004 designed to help consumers identify food and beverage choices that contribute to healthier.
1.1.4 Lipton original, new Lipton iced tea, and Lipton bag teas
Above products contain the antioxidants that scientific research has shown that antioxidants in teas, fruits, and vegetables are an important part of a healthy diet.
1.2 Soft drink— Individual product strategy.
Individual product is a particular item with in a product line. It is usually differentiated by brand. For example, Pepsi lemon, Pepsi cool, Pepsi fair, Tropicana, and Pure Tropics juices, and green tea, which was distinguish by different brand, size, taste, product line.
1.3 Different weights
Different products is sold in 20-oz and 1.5-liter and 2-liter plastic bottles, as well as 16.9-oz 6-packs and 12-packs,
1.4 Multiply–brands with different taste
Delivers vary taste with the health benefits of antioxidants. Such as, Pepsi lemon, Pepsi cool, and the new product——Lipton Iced Tea is available in four flavors: Lemon, Diet with Lemon, Green Tea with Citrus and Diet Green Tea with Citrus. Lipton Brisk,
1.5 Providing convenience products
Convenience products are products that consumer need, but they are unwilling to spend much shopping time or effort, PepsiCo offer great convenience for its customer when they buy it. For example the shop 7-11, fair price, KFC, and so on.
1.6 Quality assurance
Quality assurance refers to the ability of product to satisfy customers really need and requirement.
In terms of product quality, PepsiCo pay more particular attention to it. Each product received the high esteem according US stand, and the new product-smart spot also received acceptance by Food and Drug Administration (FDA) and the National Academy of Sciences. Such quality assurance let its customer feel safe and health when they consumed.
1.7 Successful branding strategy.
Branding strategy refers to company use of name, term, symbol, or combination of these to identify a product in competitive market.
One of successful factors of PepsiCo is main care about branding strategy. PepsiCo combine the term and symbol. The symbol that is round cycle with red, blue, and white color, which symbol of activity, living, and young. The term is PepsiCo that is a shortcut, easy to pronunciation, memory, and identify Pepsi brand for customers from broad range of brands in food and beverage industry. Brand of PepsiCo allow people to be association with some green and health products, with enjoying the culture of America, and with friendly relation between different countries.
1.8 Packaging strategy
Packaging is reference to provide convenient to user or store and prevent product spoilage or damage.
PepsiCo provides same packaging in domestic market and overseas market. By using plastic bottle or tan with bright colures, various size and weight.
Giving the safe feeling when consumers drink.
Easy to identify and promotes the brand at the point of purchase and in use for consumer.
Easy and convenient to carry, handle from one point to another point for customers, wholesales, retails.
The packaging is not pollution environment, and it is recycle material.
1.9 Product improvement and new product development strategy
PepsiCo is one of pioneers of new product, regular innovated new products to replace the obsolete one, to attractive various buyers. For example, recently, PepsiCo innovated two kinds of new product-the Lipton original iced tea and new Lipton iced tea to keep customers satisfied.
Generally speaking, the product strategy PepsiCo is adopting that is quite effective. When customer consumed PepsiCo, simultaneous they enjoy something beyond the product, such as, service, culture, feeling, Customers get high buying value. Therefore in this case PepsiCo maintains its sale growth every year. The whole product strategy is idea strategy.
2 Price strategic
What is price? It is charged for something of value. The price is one of the four major variables marketing manager controls. Price poison is directly affected both the sale value and company profit.
2.1 Adopting sales oriented
Such strategy refers to seek some level of unit sales, dollar sales, or market share, without referring to profit.
PepsiCo adopt sales oriented strategy, to taking great market share, increasing the sale growth, establishing flexible price strategy according to different region of different countries, weights, size, packaging, For example, market consumer price is from$4.0 to 5.0 per tan, in Singapore, the finally consumption price is $1.00 per bottle with 8.5.FL.OZ.(250mil).In China. The new product is also under reasonable price.
The characteristic of sale oriented is providing low price as possible to market to increase sale value and market share. But it doesn't mean company makes profit.
Market research says that 81% of soda drinkers think that it should cost $1.00 for a single 12oz serving of soda. Pepsi is priced slightly higher than its main competitor Coca-Cola but is till in line with the majority of the industry's prices. Pricing mainly depends on the location where the soft drink is purchased, as shown in the following table.
Table 4: Price listing
Location Purchased Convenience Store or Gas Station Vending Machine Fountain drink or Restaurant Warehouse or club Store Super Market or Retail Store
12 oz. Serving $0.69 $0.50 – $0.80 (depending on convenience of location) $0.30 – $0.90 $0.30 $0.50
2.2 Recommending strategy-status quo oriented
The idea price strategy is the status quo oriented. This oriented should earn more profits by keeping your price not change, just change another area, for example, the promotion strategy, to meet extremely competition in market, and Should have high return on new products investment.
3 Promotion strategy
Promotion strategy is referring to communication information between sellers and potential buyers or others in the channel in order to influence attitudes and behavior.
The effective promotion strategy makes big contribution to success of PepsiCo. There are some explanations in detail below following:
3.1 Using internet- website of company
Pepsi as possible cooperate with world wild web, establishing the different website, for example, www.pepsico.com. www.pepsiword.com.www.lipton.com,and so on. To communication with million of consumers around word. By this way, PepsiCo should be able to obtain various market information.
3.2 Multiply way to Advertisement
Taking advantage of multimedia, for instance, the TV program. News paper. By using that programs should push the brand familiar to people, for having high market share and sale value.
3.3 PepsiCo -activity sponsor
PepsiCo is activity to involve many sponsor events, and as possible cooperate with some companies that have well prestigious. By this way main increase the imaging of company, enhancing the brand into people. Creating the concept of top brand to consumers.
3.3.1 Sponsor sport events
PepsiCo is activity as one sponsor around the word. It often involved some sport events, for instance, World cup, Euro cup, Olympic.
3.3.2 Involved some social events
For example, the overwhelming and tragic devastation caused by tsunamis in Southeast Asia defies imagination. PepsiCo make humanitarian aid.
Product donations — especially Aquafina — where fresh water is in critical demand.
Cash donations, and a generous donation.
PepsiCo International worked with its local partners together to support emergency food canteens and water purification systems in Banda Aceh
3.3.3 Cooperated with famous company Toyota
Toyota. prsti New York, October 21, 2004 – The National Minority Supplier Development Council (NMSDC) presented PepsiCo and Toyota Motor Manufacturing North America, with its prestigious "Corporation of the Year" Award on October 20th at its Conference in Washington, D.C., in recognition of both companies' exemplary achievements in the area of minority business development.
3.3.4 Many programs in support of education
Working together, PepsiCo and America on the Move® have launched Balance First®, lesson plans that teach children the concept of energy balance. The Balance First lesson plans have reached 2.5 million elementary school children to date.
3.4 Be guider of potential customer
Owing some people doesn't know what kinds of food contain health elements within, and how many calories should be intake. Under such situation PepsiCo to be one guider for its potential customer, let people to consumption of essential nutrients like fiber and potassium and recommend people increase their intake of whole grains, fruits and vegetables. Giving some conscious
of health.
From above promotion strategy shown that PepsiCo main use the website, multimedia, and sponsor some events. The multimedia and website is most effective and fast transporter. The sponsor program that should boost company prestigious, and improving the company imagine in extremely competitor market.
4 Place strategy
The place strategy is making the right goods and services available in the right quantities and at the right locations, when customers want them.
Right product, reasonable price, PepsiCo already had, how about the place strategy? PepsiCo main adopts alternative distribution channels to sale its products in market, direct and indirect method.
4.1 Distribution channel
Pepsi-Cola are distributed through PepsiCo distribution centers. The distributor delivers it to the grocery retailers, vending companies, restaurants, and warehouse/club stores.
The distribution segments can be broken down into the following:
Convenience Stores and Gas Stations: 12% of the market
Vending Companies: 11% of the market
Restaurants: 20% of the market
Warehouse/Club Stores: 6% of the market
Super Markets and Retail Stores: 51% of the market.
In order to produce sales to increase, we plan to mass distribute Pepsi ONE and Sierra Mist to the Virginia Tech campus. Here we will place the soft drinks in vending machines, campus-dining halls, education facilities, and at various athletic events. We strongly believe that this will create brand awareness and customer loyalty with the age group of 18 to 24.
4.2 Using internet, e commerce
Pepsi also major depend on by using internet and e-commerce. This way is very effective and quickly boost product into market, and will fast enforce company reputation and brand, let million of people around word to know PepsiCo, creating many business chances.
Generally speaking, the successful factors of PepsiCo main come from two elements. One reason is providing product and service really satisfy its consumers' requirements, and fulfill the company goal. Another reason is also totally accomplishes the whole economic, technological, environmental, and social objectives.
Conclusion
Pepsi has built a reputation around the world as a major player in the soft drink market as well as the leader in the snack food industry. This has been done by creating a wholesome environment for their customers all the while maintaining its integrity. Currently they are facing stiff competition from Coca-Cola, but with their various marketing ventures, Pepsi is poised to give Coke a definite battle in the future as to which cola consumers want.
PepsiCo's success is the result of superior products, high standards of performance, distinctive competitive strategies and the high integrity of their people. Their overriding objective is to increase the value of their shareholders' investment through integrated operating, investing and financing activities. Their strategy is to concentrate their resources on growing their businesses, both through internal growth and carefully selected acquisitions. Their strategy is continually fine-tuned to address the opportunities and risks of the global marketplace. The corporation's success reflects their continuing commitment to growth and a focus on those businesses where they can drive their own growth and create opportunities.
Group diary
I. Dates of meetings: 27 Feb 2005
List of attendance at meetings: Lijiao, Wang Chongjun, Zhao Yanan
Topics discussed at meetings: Industry analysis, market environment,
Action to be taken: Study from book and doing research then type in the computer.
Division of work among group members: Lijiao-typing, Wang Chongjun – give Ideas, Zhao Yanan – doing research.
Problems encountered and resolved: Discussion not consistent for each of member, trying to fine a proper way to combine all ideas.
II. Dates of meetings: 5 Mar 2005
List of attendance at meeting: Lijiao, Wang Chongjun, Zhao Yanan
Topics discussed at meeting: Market segmentation
Action to be taken: Study from book and doing research then type in the computer.
Division of work among group members: Lijiao-typing, Wang Chongjun – give Ideas, Zhao Yanan – doing research.
Problems encountered and resolved: Pepsi doing international business, don't know focus which country, select America and China both are familiar for us.
III. Dates of meetings: 9 Mar 2005
List of attendance at meeting: Lijiao, Wang Chongjun, Zhao Yanan
Topics discussed at meeting: Marketing mix
Action to be taken: Study from book and doing research then type in the computer.
Division of work among group members: Lijiao-typing, Wang Chongjun – give Ideas, Zhao Yanan – doing research.
Conclusion: Each member has different thinking and ideas, after discussed and doing research, we memorize more definition and understanding marketing plan process.
References:
Alejandrino J. Ferreria (2004), Entrepreneur's helpline, Pearson Education South Asia Pte Ltd.
Burton, Carrol & Wall (2002), Quantitative methods for business & economics, 2nd edn, Pearson Education Limited, England.
David A. Kirby (2003), Entrepreneurship, McGraw-Hill Education, UK.
Hisrich D., Peters P. & Shepherd A. (2005), Entrepreneurship, McGraw-Hill/Irwin, New York.
Kotler & Armstrong (2004), Principles of marketing, 10th edn, Pearson Education International, New Jersey.
Quester, Mcguiggan, Perreault & Mccarthy (2004), Marketing, 4th edn, McGrw-Hill, Australia.
Zimmerer & Scarborough (2002), Essentials of entrepreneurship and small
business management, 3rd edn, Pearson Education International, New Jersey.
www.pepsico.com Login date: 18/2/2005
www.pepsiword.com Login date: 18/2/2005
www.prnewswire.com Login date: 18/2/2005
http://www.greenvillepepsi.com/frames2/caleb.htm Login date: 25/2/2005
http://www.angelfire.com/tn/traderz/pepsi.html Login date: 25/2/2005
http://www.angelfire.com/ga/struitt/pepsi.html Login date: 25/2/2005
http://www.sodamuseum.bigstep.com/generic.jhtml?pid=3 Login date: 25/2/2005
The strait time newspaper, published on 17/2/2005.
Related Topics