An All-Time Filipino Favorite: Chicken Adobo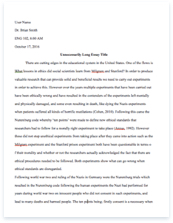 The whole doc is available only for registered users
A limited time offer! Get a custom sample essay written according to your requirements urgent 3h delivery guaranteed
Order Now
If the Philippines had to nominate a national dish, I believe that the Chicken Adobo would be the winning gourmet dish. With a unique taste made with the delicate mixture of bay leaves, vinegar, peppercorn, garlic and spices, it is no wonder that a lot of Filipinos use this adobo flavoring in a lot of Filipino gourmet dishes.
Because the Philippine Islands lie on the edge of South-East Asia, the Philippines culture is absorbed from the surrounding countries that lay around the islands. The chicken adobo is a dish that has been influenced by Mexican, Chinese and Spanish cuisine and then spiced with Filipino taste. In the Spanish version of chicken adobo is a pickling sauce made with olive oil, vinegar, garlic, thyme, bay leaf, oregano, paprika and salt. Filipinos borrowed this idea from the Spaniards and used their own favorite spices and ingredients to make chicken adobo unique and different tasting from the Spaniards. The Filipinos added soy sauce and peppercorns to the concoction and stewed the ingredients of chicken into this savoring dish. The Filipinos slow-cooked the chicken until the meat is tender with the flavorful sauce.
Like many cuisines that we love to eat, the flavors of chicken adobo varies upon the cook, the ingredients added to the dish and how much of the ingredient is put in, and the cooking style. My grandmother had her own special way of making chicken adobo that was always different tasting from other Filipino chef's chicken adobo. When I was a child in elementary, I used to love my grandma's famous chicken adobo. I remember how she would buy chicken thighs and parts from the grocery along with her special ingredients to make dinner. She would conjure up a marinade that included soy sauce, garlic salt and pepper.
After the defrosted chicken parts marinade in this sauce for about 45 minutes, she began to put the chicken into a big stewing pot filled with vinegar, soy sauce, bay leaves, garlic and ginger. The concoction of special ingredients would then be stewed and slow-cooked in the pot. My grandma made sure that the consistency of the sauce wasn't too creamy but not watered down. After a slow-cook of about 45 minutes, the Filipino main dish is ready to be served. The chicken adobo taste is a rich and flavorful mixture of sourness, saltiness and garlic flavor all at one. Because the flavor of the chicken adobo can be overwhelming, rice is always served beside any Filipino dish, including chicken adobo.
Related Topics