Amy Tan: Connection Between Women Within Family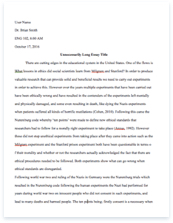 The whole doc is available only for registered users
A limited time offer! Get a custom sample essay written according to your requirements urgent 3h delivery guaranteed
Order Now
American writer Amy Tan (1952- ) shows connections between women within a family throughout her novels The Bonesetter's Daughter, The Joy Luck Club, and The Hundred Secret Senses. Tan illustrates the kind of relationship the women share, how their opinions on life differ, and how they resolve their differences. Ms. Tan uses her own experiences with life and her family to inspire her fictional stories.
In Amy Tan's novel The Bonesetter's Daughter, the main female characters are Ruth and Lu Ling. Lu Ling is Ruth's mother and like Amy Tan's own mother, Lu Ling is a Chinese immigrant ("Amy Tan"). Ruth and Lu Ling do not have the most ideal mother-daughter relationship. When Ruth was a child she pretended she could not talk because it made her feel loved by Lu Ling (Tan 74). Ruth finally feels "Lu Ling belonged to that same family, and Ruth belonged to them both" (365).
Lu Ling lives life in accordance with Chinese tradition. Lu Ling escaped from China during the Chinese Civil War but still values her heritage. Lu Ling will only go to Chinese operated hospitals (62). She believes in ghosts and curses as they were in her childhood days in China (223). Along with her superstitions from her days in China, she thinks everything costs way to much (338). Ruth however, was raised in America and has adopted American ways. While her mother swears that ghosts are true, Ruth believes such things do not exist (75). Ruth thinks it is important to live life the way you choose and venture into the free world. Contrary to Lu Ling's beliefs, Ruth believes sometimes you have to spend money in order to gain (335).
In order to understand each other, they must each compromise on their beliefs and assumptions of each other. Lu Ling must realize that Ruth is no longer a child and Ruth must learn about her mother's history to fully understand her way of thinking (159 -307).
In The Joy Luck Club, Waverly Jong has a very misunderstood relationship with her mother Lindo Jong. When Lindo dies Waverly is forced to take her space in the Joy Luck Club (5). Lindo was raised to believe she must keep the promises made to her parents (42). Therefore when Lindo died it was important that Waverly honored her mother by taking her seat at the club. Throughout the novel, Lindo constantly judged her daughter which created a lot of tension between the two characters. Upon researching Amy Tan it became clear that the idea of a judgmental mother stemmed from her own relationship with her mother ("Amy Tan").
Similar to Lu Ling in The Bonesetter's Daughter, Lindo's beliefs ring true to the Chinese tradition. She believes it is important to wear your hair long, respect your parents' wishes, and never break a promise (42+). Lindo was married off at the age of twelve to a man who did not want to marry her (60). Lindo followed the Chinese traditions while she was in the horrible marriage and now she tries to install them into Waverly. Waverly has a more American view on life, she feels jealousy and knows that she can be competitive and win (183). Waverly may be American but just like Amy Tan she is afraid she may be losing her Chinese connections ("Amy Tan") (249).
Lindo and Waverly resolve their differences after Lindo passes away. After Lindo's death, her friends inform Waverly of her hard life during the Chinese Civil War, and she has two sisters that she had never met or heard of until recently (29). Tan shows Lindo's realization about her daughter in the line; "[b]ut inside I am becoming ashamed. I am ashamed she is ashamed. Because she is my daughter and I am proud of her, and I am her mother and she is not proud of me" (291). Waverly realizes that everything her mother did to annoy her was out of love and that her mother had a much harder life than she had ever realized.
In The Hundred Secret Senses, sisters Olivia and Kwan have an interesting bond. Olivia does not always believe what Kwan tells her, as Kwan has "yin eyes" (3). Olivia found out about Kwan after her father died when she was ten years old (5). Olivia and Kwan do not always get along but Kwan is always nice to Olivia and acts like Olivia is her big sister and not the other way around (26).
Kwan's opinion and views on life are of the Chinese tradition and, like Amy Tan's mother she grew up during the Chinese Civil War ("Amy Tan"). Kwan has what she refers to as yin eyes, this means she can see ghosts. Kwan tries to infuse this trait in Olivia by telling her about the ghosts while she is trying to sleep (30). Olivia grew up in an American home and her only Chinese roots are from her father. Olivia believes in the American ways and is not enthused about dealing with Kwan. She feels Kwan is embarrassing and baby like (50).
Kwan and Olivia resolved their differences while they are in China. Kwan shows Olivia there is more to life then the simple American ways. Olivia tries to understand Kwan better while they are in her home country and they end up finding out whether you have known your sister your whole life of just for a while, the bond between sisters is strong, and cannot be broken.
Amy Tan is a brilliant 20th century writer, who writes the relationship between mothers and daughters, and sisters with great care, using her own life experiences to guide her thoughts. If Tan's life with her mother and culture had been easier she would not have had the ideas for the excellent books she has written today. Amy Tan stood up to her mother and defied the traditional chinese ways by not sticking with the careers her mother had picked out ("Amy Tan"). Whether the character is a sisters "willing captive" or a "protector" or the mother's mentor in a new world, Amy tan knows how to write women well.
Related Topics