Alternative Diabetec Wound Treatment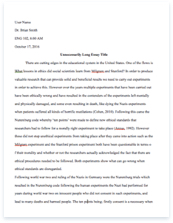 The whole doc is available only for registered users
A limited time offer! Get a custom sample essay written according to your requirements urgent 3h delivery guaranteed
Order Now
 Diabetes is a disease that affects around 100 million Americans nation wide, 30 million that have diabetes and 84 million that are considered pre diabetic. Pre diabetic will develop diabetes within five years if there is no care or further preventative measures (CDC). Diabetes has systemic effects on the patient, peripheral artery disease (PAD), peripheral vascular disease (PVD), neuropathy, delayed wound healing, vision changes. One of the major complications of Diabetes is a foot wound. Around the world the prevalence of a foot wound from diabetes is estimated at 10 to 15 percent (Margolis). Treatment costs associated with diabetic foot wounds is estimated to be around nine billion dollars a year (Winters, 2018). Development of a foot wound from diabetes is varied, a person could cut their toenails to short, a family pet could scratch the foot of a diabetic. The diabetic may not feel the scratch, they may just think it is a scratch and will resolve itself. With the decreased sensation, decreased blood flow to the lower extremities any of these wounds could spread, become infected and possibly lead to necrosis or osteomylytis.
Current conventional treatment of diabetic foot wounds primarily is centered around long term antibiotic care and use of a wound vacuum. The wound vacuum has an impregnated sponge that is trimmed to fit the wound. A non pourus bandage is placed around the wound and then the sponge and bandage are covered to create an airtight seal. The wound is then placed under suction to remove any exudate that would normally stay in the wound. The wound sponges and dressings are changed every other day. Along with the wound vacuum is the long term antibiotic therapy. Long term antibiotic therapy comes with it's own disadvantages, antibiotics are traumatizing to vasculature and require a peripherally inserted central catheter (PICC).
There are many alternatives that have been proposed and researched to provide efficient, cost effective and reliable treatment compared to wound vacuum treatment. Unfortunately if the foot wound has become extremely infected or infiltrated surrounding tissues antibiotics will still be needed. The purpose of the paper is to explore alternative methods to treating diabetic foot wounds.
Discussion
One hypothesis proposed by M. Sekhar is the use of probiotics in wounds. There has been no research or planned research by Sekhar. The hypothesis is based on the fact that probiotics have been used for prevention of certain gastric complaints, and some dental disorders. Probiotics can enhance overall health and increase bodily immunity by immunomodulation (Sekhar). Probiotics can also help with healing by accumulating inflammatory cells and sites of wounds (Sekhar).
Research that has been conducted into diabetic wounds is not vast. The few that were found were recent and relevant to current conditions that diabetic patients undergo, treatment, length of recovery. There was a recent study that was preformed at Tianjin University, located in China. The research was into the use of traditional Chinese medicine used for diabetic wound healing. Traditional medicine has been used in the long term to help with healing, however there was no study prior effectiveness and healing times (Tan, 2018). The study covered a total of 1294 patients over 17 separate studies (Tan, 2018). The analysis of the studies showed that traditional Chinese medicine use improved the healing rate by 27 percent (Tan, 2018). The traditional medicines that were used were not specified in the text of the analysis of the previous studies. The analysis showed marked improvement for wound healing however the author was calling for further large scale studies are needed to "prove and explain it." (Tan, 2018).
Another product that seems extremely promising is Fish skin created by a company based out of Iceland, called Kerecis. Fish skin has already been approved by the Food and Drug Administration in the United States. Fish skin is not called fish skin it is called Kerecis after the name of the company. Their research shows that fish skin is similar to human skin in its density (Winters, 2018). The application of Kerecis is applied directly to the wound in the foot. The Kerecis is switched out weekly (Winters, 2018). The cost of Kerecis was not discussed in the text, contact was attempted via email with no response. The concept behind the Kerecis is that fish skin is high in omega-3 fatty acids and have a role in tissue regeneration (Winters, 2018). A 18 patient study, using 5 weekly applications of Kerecis showed a decreased wound size by 40 percent and wound depth decrease of 48 percent (Winters, 2018). Kerecis can be placed over any human tissue, bone, tendon, and muscle. Kerecis can also be concurrently used with a wound vac. Kerecis is a once weekly application, that can help reduce office visits that are made by the patient, currently wound vac is a three day a week treatment. There is a possible decrease in health care costs by using Kerecis as an adjunct to diabetic wound treatment.
The final alternative treatment is a segment of amino acids, specifically laminin, named A5G81 (Zhu, 2018). A5G81 has not been tested on humans. A5G81 was tested on rats in a laboratory, when combined with a poly (polyethylene glycol cocitric acid-co-N-isopropylacrylamide) (PPCN), the product forms a hydrogel and can conform to the shape of the wound (Zhu, 2018). There is no other dressing that was placed over the wounds of the rats. When A5G81 and the PPCN was used on wounds in the rats there was a 45 percent closure rate of the wounds in ten days, 22 days after the wound was inflicted to the rats it was healed (Zhu, 2018). A5G81 can be rinsed of with normal saline and will not remove and wound granulation that has formed. A5G81 does not contain any or release any drugs, cells, and proteins, therefore it will hopefully face fewer regulations with the FDA (Zhu, 2018). The next step for A5G81 is to test with larger animal groups and relay the effectiveness on larger animals.
Conclusion
As technology continues to improve science will improve with it. Bio engineering gels that will conform to wounds and accelerate treatment is both scary and intriguing. As nurses we are stewards for our patients and advocate for the best possible treatment. Self education will assist the nurse in being and advocate for their patients. Wound care is one aspect of nursing that is handled by nurse's in the inpatient setting, knowledge of new treatments, collaboration and advocacy for these treatments is key in reducing healing time for the patient. Kerecis is the only approved alternative treatment that has been approved by the FDA. With proper trials and proven effectiveness soon nurses will be able to collaborate with physicians and patients to reduce healing time and possibly decrease costs of treatment of diabetic wounds.
Related Topics