Airline Industry in China & the Analysis of Air China Limited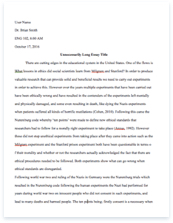 The whole doc is available only for registered users
A limited time offer! Get a custom sample essay written according to your requirements urgent 3h delivery guaranteed
Order Now
Introduction
* This paper aims to provide a comprehensive overview of Chinese airlines industry and deep analysis related to Air China Limited (how leadership delivered competitive advantage). In terms of overview of Chinese airlines industry, there are four major parts are touched in the following content: market definition, research highlights, market analysis, and theoretical analysis (SWOT). Based on the reliable and useful research data, the author has presented a critical evaluation on it. In terms of the analysis of Air China Limited, the author divided it into two parts – the leadership in the airlines industry (discussing the theories of leadership followed by evidence on leadership) and how leadership delivered competitive advantage.
Market Overview
* Market Definition
Since the day Wright Brothers created the first airplane in the beginning of the 19th century, the airline industry has grown from a great dream of human-beings (taking people to the sky) into reality – one of significant transport system in the world, which carrying over 1 billion passengers nowadays (Steve, 2010). With the rapid growth of airline industry in the past decades, global economy has raised with an amazing rate. Based on the statistics supported by one of market researchers of Datamonitor – Davidson Katter, 'from the year of 2003 to 2010, the total value of the global airlines markets has created corresponded to 1.4 trillion US dollars; and more important, the growth rate was keeping increasing between 2003 to 2007 (the average growth rate was 5%). Although we were facing a global economic crisis during 2008 to 2009, the growth rate has fell down (around 2-3% lower than 2007), the total value that created by global airlines industry still remain a relatively high level' (Davidson, 2011). In the contemporary world, the airlines industry has become one of most important transport tools in both propose of business and leisure travel.
* Research Highlights
As the target market for this paper is Chinese airlines industry, so some relevant researches are necessary. According to the data by China National Aviation Corporation, in 2009, the total revenue of whole domestic airlines industry was $25.2 billion, compared to 2008, it decreased $1.2 billion. In other words, the annual growth rate was over – 4.8% (Ruan, 2010). If we consider the period between 2008 and 2009, naturally we would remind the global economic crisis. By contrast, at this period, American airlines market has received a dramatic decline in terms of annual growth rate (dropped around 15%); also, EU market has similar negative performance with 12.5% decrease (Benjamin, 2011). Consequently, compared to other airlines markets in the world, the Chinese market was relatively stable.
The outstanding performance of Chinese airlines industry has caused a group of oversea media and governments' attention. Such mainstream press British Broadcasting Corporation (BBC) and American Broadcasting Corporation (ABC) respectively broadcasted massive news related to Chinese airlines industry. For instance, on 24th of December 2009, only one day before Christmas, ABC published a journal about 'should we be scared about threats from China?' In the content, the author has listed a plenty amazing data of the comparisons between US and China during the time of economic crisis. One of major area was referred to airlines industry. Based on the research, the top 3 Chinese airlines corporations – Air China, China Eastern Airlines and China Southern Airlines increasingly expanded their routes both in domestic and international markets. As a result, some of local American airlines companies lost a huge amount of market share because of the competition from these three Chinese airlines corporations (Richard, 2009). After the journal published, many people began to consider the strong threats from China, especially for American government. However, this paper aims to explain and explore the airlines market in China and several key players. * Market Analysis
* Market Value
As we can see from the table, the total revenue has increased from $15 billion in 2005 to around $25.2 billion in 2009. The general trend was increasing, while during the period between 2007 and 2009, there was a light fluctuate. Because of global economic crisis, the China airlines industry has been affected – it represented as 4% decline from 2008 to 2009.
* Market Volume
It is clear to see the amount of total passengers was continually gone up from about 135 million in 2005 to 220 million in 2009. And based on the chart, we can easily conceive that the tendency – keeping gradually increasing in the next several years with a steady growth rate.
* Market Segmentation I
Table 3: China airlines industry segmentation I:% share, by volume, 2009| | Category| % Share|
Domestic| 96.4%|
International| 3.6%|
Total| 100%|
Source: Datamonitor| |
In terms of market segmentation, it is quite unbalanced on the share between domestic and international. Obviously, the main market of Chinese airlines
industry is domestic which accounted 96.4% of total market in 2009. By contrast, the international market was relatively weak (3.6%).
* Market Segmentation II
Table 4: China airlines industry segmentation II: % share, by value, 2009| | Category| % Share|
Japan| 33.1%|
China| 30%|
India| 8.2%|
South Korea| 3.7%|
Rest of Asia – Pacific| 25%|
Total| 100%|
Source: Datamonitor| |
As these two charts demonstrate, Japan and China are the two major airlines markets in the Asian area, respectively account 33% and 30% of total market share. As the second largest airline market in Asia, Chinese airlines industry contributes one -third of total value, which created double value of the revenue by India plus South Korea.
* Theoretical Analysis
* SWOT Analysis
Strengths: 1. Huge number of existing customers, and rapidly growing potential customers 2. Very stable domestic market with increasing routes and flights 3. Based on comprehensive airlines transport management systems and relatively harmony society, there are few issues related to security 4. Steady economic growth which would contribute to customer purchasing power| Weaknesses: 1. The cost of operating by domestic airlines corporations are growing 2. Increasing issues relate to flight delay and unsatisfied services 3. Under the government's control, the relations of rivalry tend to dissonant (major players are becoming more stronger, while others seem to more weaker)| Opportunities 1. Lots of Asian countries start to open up their skies 2. Based on the increasing influence of several big Chinese airlines corporations such as Air China, China Eastern Airlines, and China Southern Airlines, most of west countries are looking for co-operations with Chinese airlines corporations 3. As China is playing an increasingly important role in the global trade market; the demand of business travelling by air is growing.| Threats: 1. Due to the negative economic situation of most west countries, the China's airlines industry would be suffered from the impact. 2. The high competition pressure from domestic rail industry (more than 40 billion RMB were spent on the construction of high-speed railways by Chinese government). 3. Unstable oil price would have an impact on operating cost|
* More Findings on the SWOT Analysis
Table 5: Total airport passenger numbers by international, domestic, and regional (million) from 1984 to 2008
Source: Centre for Asia Pacific Aviation and airline reports As the graph presents, one of strengths by the Chinese airlines industry is huge increasing amount of domestic and regional passengers. Since 1980s, the Chinese government took the strategy of 'opening the door to the world', the airlines industry started to create a new history. From 1984 to 2004, during the 20 years, the total amount of airport passengers was raised from less than 5 million to over 150 million. Even just 4 years later, in 2008, the annual passenger numbers was reach at the top – around 400 million which is double amount of 2004.
Table 6: The financial results on key Chinese carriers: annual reports in 2019 USD (billion)| Revenue| Operating costs| Operating profit| Net profit| Air China| 7.2| 5.8| 1.7| 2.1|
China Eastern| 6.7| 7.3| -0.9| 1.4|
China Southern| 6.5| 6.9| -0.6| 1.2|
Hainan Airlines| 1.8| 1.2| -0.2| 0.3|
Shenzhen Airlines| 0.7| 0.8| -0.3| 0.4|
Shandong Airlines| 0.5| 0.2| 0.1| 0.1|
Total| 23.3| 20.7| -0.2| 5.5|
Source: Centre for Asia Pacific Aviation and airline reports As one of strong evidences, this table shows one of the biggest weaknesses existing in Chinese airlines industry – high operating costs. As we can see from the table, in 2009, the total revenue gained by the Six key carriers – Air China, China Southern Airlines, China Eastern Airlines, Hainan Airlines, Shenzhen Airlines, and Shandong Airlines was $23.3 billion, while the total operating costs was $20.7 billion. Obviously, it means that the net profit would be very low based on the high operating costs.
The Leadership of Air China Limited * Brief Introduction About the Corporation
Air China Limited is a leading Chinese airlines carrier, which founded in July 1995. As a Beijing-based airlines corporation, it provides wide-range services in both international and domestic passenger and cargo flight services. Air China owns more than 110 aircrafts that most of them are Boeing models. Based on the well-established hub-spoke network, the corporation takes Beijing International Airport as the controlling and distributing center.
Air China Limited owns 350 routes in both of international (60) and domestic (290) in 2009; however, the number is still increasing. By operating more than one thousand scheduled flights regularly, Air China is serving 45 cities in the local market. More important, more than 70 per cent revenue was come from the domestic market. Since 2004, there was a significant change in terms of the management. Chinese government readjusted the executive suite, which brought rich-experienced talented managers and senior skilled staff into the management team. After that, Air China rapidly grew as a leading domestic airlines carrier (Chen, 2010).
* The Leadership In the Airlines Industry
* Definition of Leadership
'Leadership is a process by which a person influences others to accomplish an objective and directs the organization in a way that makes it more cohesive and coherent.' (Jackson, 1997, p2-3)
'Leadership is a process whereby an individual influences a group of individuals to achieve a common goal.' (Northouse, 2007, p3)
Although there are many different definition of leadership, the common point is leadership can be deemed to an ability of leading people.
* Four factors of Leadership
As the chart explains, simply speaking, the leadership is the process of transferring message from leaders to followers through several communications approaches based on different situations. More specifically, leaders must be well-understood about themselves, it presents as knowing who you are, what you do, and how can you affect others. And then using appropriate communications ways to explain, express, or influence the followers, while, in different situations, the communications ways can be diverse.
* The Two Keys to Receive Leadership
According to the study by the Hay Group, a global management consultancy, they are aiming to help organisations to improve performance on employee management (Kiehl, 2009). They found that: * Trust and confidence are the two key basic elements in terms of building leadership * Communications through leadership is critical to gaining organizational trust and confidence, it presents in three ways: 1. Drive employees recognize the organization's general business strategy. 2. Drive employees recognize how they can work as a team to reach significant business objectives. 3. Enhance relationship with employees through sharing information and regular discussing key issues related to the organization. * The Examples of Applying Leadership into the Real Cases Case 1 Toyota as one of largest vehicles producers has been faced a crisis issue of faulty brakes in 2009. There was a huge recall around 2.3 million cars which made the brand into a very difficult situation. Based on massive report by media and public, the brand has to make several responses to their customers; therefore, at that time, the leadership management became such important to the company.
Instead of letting a PR team handle the issue with only press statements and interviews, Toyota turned quickly and offered a live conversation on one of the most popular communities on the web: Digg. Through this social website, the CEO Jim Lentz has answered many questions from the people concerned about the affair; however, its openness will greatly help with minimizing the damage to the company's reputation. Case 2 Starbucks is known for its exceptional treatment of employees, offering things like insurance to even part-time workers. When tragedy struck the company, it's no surprise that their CEO was able to comfort a hurting store and community. In 1997 three employees were killed in a bumbled robbery of one of their Washington D.C. stores. Instead of issuing a press release or calling legal counsel, CEO Howard Schultz flew straight to D.C. and spent the entire week with the employees and their families in the area. Schultz's compassion and incredible leadership helped heal those closest to the tragedy.
Case 3 At a time when the idea of "business blogging" was brand new (and usually feared), IBM encouraged their 320,000 employees to start company blogs. IBM leadership drafted a corporate blogging policy that encouraged employees to be themselves, speak in first person, and respect their coworkers. This strategy has contributed to the close mutual relationships between the company and its employees. And employees would have more confidence in terms of their jobs.
Case 4 In recent years, the Chinese technology corporations Lenovo has faced an issue of 'unfair treatment to the staff'. One of its senior managers Chun Li asked the employees to work 10 extra hours per week without any reasons. The person cannot accept it would be dismissed. While the result was negative: many employees have decided to leave and report this to the media. Therefore, it has a bad impact on the brand image because of the incorrect leadership management. * How Leadership Delivered Competitive Advantage
Under the fierce competition with the domestic and international airlines market, Air China has to be competitive in order to stay at the leading position. In fact, there are several aspects that the company owns relative leadership. And these different types of leadership ensure the company to have competitive advantages.
* Delivery Quality of Services
Air China always takes customer satisfaction as the core rule; therefore, they aim to provide best services to passengers. At the basic level, safety issue is the first and most important to all passengers. To ensure every air journey can be safe, the organisation has taken some effective approaches. For example, based on the accurate navigation system, every flight could be arrival at right place by right time. Before every Air China's aircraft depart from the airport, the aircrew would have a full-check of the aircraft to make sure everything is running well. Moreover, in order to be more customized, Air China modified the food menu to satisfy different groups of people by ordering more available choices. And passengers can easily book the seats online or at the check-in desk. Besides these, Air China was the first one promoted a membership card to keep customer's loyalty. By recording the navigation mileage, the membership card would save corresponding points, then customers can exchange gifts or getting opportunities for next free air journey through using the membership card. However, the idea of 'people serve people' has proved that Air China aims at differentiating with other competitors via delighting passengers.
* People Management
To set up enhanced relationship with employees, Air China has taken several steps: • Excellence relies on employees. Without participation, enthusiasm and contribution from the employees, the company cannot go to the success. So Air China has paid much attention to encourage employees involve in business activities. • Managerial effectiveness. To improve the effectiveness of management, Air China has built well-organized management structure. It ensures the information can be translated through managers to employees with an easy way. • Training. Different from other servicing industry, airlines industry highly requires the skilled employees. So the training courses are necessary for the new employees. However, Air China spent a lot on inviting professors for training and helping their new employees to hold new skills and knowledge.
* Supplier network with partnership
With the fast development of airlines industry, Air China was determined to make some changes on the current situation. First of all, they attempted to switch the relationship with suppliers from short-term co-operation to build long-term supplier network with partnership. While, the suppliers have to ensure the quality of the aircraft items that Air China purchased from them. It requires a strong trust between the buyer and supplier, and also, the supplier must have a good reputation. With the strong support by Chinese government, actually, Air China has found a group of good suppliers, and the supplying network was set up. Compared to other Chinese air carriers, Air China has a competitive advantage on the supplying chain because its suppliers can provide the fastest services with high quality.
* Information Technology
Technology is classified as a non-human side of the organization, and management was very wary of the risk of dehumanization (Kevin, 2009, p47-50). A good information technology (IT) system would ensure each single operating process running well in order to provide the best service for passengers. And also, it should enable both passenger and employee control over travel/service process to facilitate friendly interactions.
IT is now being used substantially in areas like passenger enquiry, ticket ordering, luggage tracing, check-in, frequent flyer programme (FFP) and on board services. By strong support of information technology, Air China can develop processes and procedures as simple and understandable as possible. The belief is if the service activities are made easier for passengers to understand, learn, and complete, passengers would feel more confident to control his/her own travel.
Conclusion
The paper has delivered a comprehensive overview on Chinese airlines industry by supporting reliable and useful research data. To sum up, we believe the airlines industry would have a bright future with gradually increasing rate on both revenue and amount of passengers. All of people who are working related to airlines industry should consider about the issue of how to against the strong threats from domestic rail industry.
In terms of leadership in Air China, the four main elements – quality of service, people management, supplier network with partnership, and information technology presented how leadership delivered competitive advantage. However, Air China should keep those strengths in terms of leadership, while, at the same, they have to explore and develop other potential strengths in order to keep a leading position in Chinese airlines industry.
Bibliography
1. Steve, D, (2010). 'The long history of airlines industry', International Marketing Journal, 78(3), pp320-410. 2. Davidson, L, (2011). 'Future analysis based on the current situation of global airlines industry', The Journal of Business Management, 120(3), pp98-128. 3. Ruan, C, (2010). 'The annual report of China National Aviation Corporation in 2010 – the overview on Chinese airlines industry', Daily China, 312(4), PP4-6. 4. Benjamin, A, (2011). 'Looking for the new opportunities on airlines industry', Xinhua Daily, 259(2), pp49-118. 5. Richard, P, (2009). 'Should we be scared about threats from China?', The Journal of American Broadcasting Corporation, 450(2), pp 10-260. 6. Chen, H, (2010). 'The overview of the long history of Air China', Renmin Daily, 521(2), pp7-11. 7. Jackson, P, (1997). The definition of leadership, Business Environment, second edition, New York: Thomas-Learning 8. Northouse, L, (2007). The definition of leadership, Business Management, London: Thomson 9. Kiehl, S, (2009). 'The two key ways to improve effective leadership', Financial Times Journal, 320(1), pp90-300. 10. Kevin, T, (2009). The meaning of Information Technology to airlines industry, Information Technology Management, London: Thomson.
Related Topics