Air pollution & breathe fresh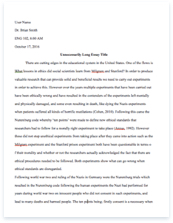 The whole doc is available only for registered users
A limited time offer! Get a custom sample essay written according to your requirements urgent 3h delivery guaranteed
Order Now
Happiness is being able to breathe fresh and clean air everyday but, is the air breathed in was of good quality? According to the World Health Organization, air pollution is defined as the contamination of either indoor or outdoor surrounding by any agent that alters the natural properties of the atmosphere, regardless chemical, biological or physical (1). Polluted air causes one to be susceptible to various types of diseases and some of which may be fatal. Effects of air pollution on public health are concerned worldwide and it is a problem confronted by both developed and developing countries (2) (3) (4). Hence, the severity of air pollution in different countries such as India, China, and Indonesia can be evaluated based on factors leading to pollution, impact on health, and cost of eradicating the pollution.
In 2016, according to Environmental Performance Index (EPI), India was ranked 141 out of 180 countries surveyed (5) (6). EPI is a method which quantifies and marks numerically the environmental performance of a state's policies. One of the major factors of air pollution in India is combustion of biomass. Direct combustion of these produces heat which is used by many households for cooking. As cow dung and wood can be obtained easily and for free, most villagers refuse to invest in buying gas stoves (5) (7) (8).
Besides, fuel adulteration worsens vehicle emissions, which leads to air pollution in India. To lower the cost, adulterated fuels are used by many taxis and auto rickshaws (9) (10). The impact of air pollution on the health of the people in India is devastating. Approximately 600,000 children below five years old passed away due to diseases caused by air pollution. Children are affected with irreversible lung damage and will have to grow up bearing lung diseases. Tuberculosis, asthma and cancer in air passage may be the consequences of air pollution (5) (9) (11). Moreover, the welfare cost due to air pollution is believed to increase at least $ 15140 USD in 2060 compared to 2015 (11) (12).
Next, China also suffers from severe air pollution. The number of factor of air pollution in China is combustion of coal. As 70% of the total electricity energy is obtained from coal, the consumption of coal in China per year is nearly as much as all the other countries combined. Furthermore, emission from motor vehicles is also one of the causes of air pollution. Increase in wealth of the people, increase in the capability of the people to afford motor vehicles. As a result, emission of pollutants from motorised vehicle increased (13) (14).
Health impacts due to air pollution are shortened life span, decrease in birth rate and increase in respiratory diseases in adult which leads to death. The average lifespan of the people of China is 5-6 years shorter (13) (15). However, in the past decades despite the rate of smoking remained constant, the rates of lung cancer have increased 60% (13) (16). China will have to invest up to $817 billion in eradicating the air pollution (from 2013- 2017). Most of the money will be used in reducing the coal consumption by increasing the use of renewable energy (17) (18).
Related Topics