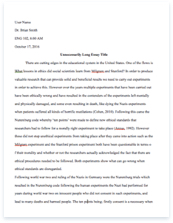 The whole doc is available only for registered users
A limited time offer! Get a custom sample essay written according to your requirements urgent 3h delivery guaranteed
Order Now
Summary
This column, "Against Gay Marriage," was written by a retired chairman of the National Endowment for the Humanities, William J. Bennett. It originally appeared in the Washington Post close after the Defense Marriage Act of 1996 was issued. It was a rebuttal against another popular debate writing called "Virtually Normal: An Argument about Homosexuality." The purpose of "Virtually Normal" was to gear people towards the approval of gay marriage. "Against Gay Marriage" expresses that the foundation of marriage and American culture would be destroyed by the allowance of homosexual marriage .
Not too long ago, Americans had more narrow ideas concerning the commitments of love, when they were based on customs. The sexual revolution of the 1960's introduced new ideas and practices which questioned the fine lines of marriage. The ideas the revolution brought were many variations of gay and lesbian partnerships who wished to be connected to each other like heterosexual partners through marriage. Bennett thought that if one state succumbed to the approval of gay marriage then a domino effect would occur with other states. He realizes "the effort to achieve for homosexual unions both legal recognition and social acceptance ."
Bennett clearly states that preventing the legalization of homosexual marriage is not a matter of personal "intolerance, bigotry or lack of compassion ." The prevention is to stop a momentous culture mutilation and to stop America from accepting the destruction of tradition values and principles. Legalizing gay marriage would warp the fundamentals of marriage where, in time, any union would be viewed as standard. Such unions can range from a marriage consisting of two family members or a marriage of a human to an animal. The recognition of homosexual marriage would also be a crucial signal to the young citizens of America. Children would be raised and introduced to a confused sexual environment and will have to decide the romantic preference of their life based on popularity and peer pressure.
Furthermore, Bennett points out, "if the law recognizes homosexual marriages as the legal equivalent of heterosexual marriages, it will have enormous repercussions in many areas." Major areas would include the sacrifices and responsibilities of schools due to revised education and the requirements of adoption. Schools' basic curriculum of sex would change and a great deal of parents, who only accept the "privilege status of heterosexual marriage," would rebel and protest the new teachings. Adoption laws would have to be modified in order to allow a homosexual couple a chance to adopt. Bennett reasons that this is not wise because children are better off being raised by a heterosexual couple.
In the end, Bennett outlines many descriptive and distinctive ideas in his column that support his cause of the prevention of legal gay marriage. All in all, the recognition of homosexual unity would cripple the foundation of marriage and American culture, which include home and ethnic values, the base of education, and the future of Americans as an entity.
Work Cited
Bennett, William J. "Against Gay Marriage." Writing and Reading for ACP Composition. 2nd ed. Comp. Christine R. Farris and Deanna M. Jessup. Boston: Pearson, 2013. 33-36. Print.
Related Topics