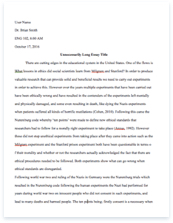 The whole doc is available only for registered users
A limited time offer! Get a custom sample essay written according to your requirements urgent 3h delivery guaranteed
Order Now
Blogging is like trends now. People like to blogging and it's an interesting hobby. Today, you can find so many blogs on the internet and you can find any related information to any topic within a few minutes. Do you know what a blog is? Blog is a site that maintain and ongoing site of information. Many blogs focus on a particular topic such as sports, design, and mobile technology. Some are like personal blog reflect the author's life and personality. As well-known as online journal or diary, blogs are used so much more now like online journalism. Blogging is the action of writing a post for a blog. Reader who read the blog post can comment or respond to that post. An interesting blog doesn't have only the words, but as well as rich with pictures, videos and audios. People can subscribe to their favorite blog so they can know when the blog is updated. There are many advantages of blogging and us as a student should explore the world of blogging. The advantages are we can share and spread information, earn money through blogging and improve develop research, language and writing skills.
Firstly, the main advantages of blogging are to share and spread the information about something. Blogs is actually a great source of knowledge. Blogging also teach people to use internet effectively. Through this we can help and guide reader who are in need with something that we have learned or know. Basically the author of a blog inform a topics based on the type of their blog. Like business man who is succeed share on how can we be succeeded like him. We can make his story or his experience as our example. Some blog which is a blog who review about a product also can tell the reader how that product is worth buying. Nowadays, there are many blogs that review about beauty products, gadgets and many more. They provide all the information like some technical blogs and it will explain to us all the latest technological information or all the latest gadgets that available in the market. There are also many blogs about schools and university education and provide online tutorials. This kind of blog can help students educate themselves.
The readers can choose and learn stuff. It's like free education. Reader can comment in the comment box. Ask for help to know more about that topic or to know what and where the authors get the references. This is general that blogger helps other blogger. This may help them to communicate and help in form of trouble with any issues on blog or provide free discussion to improving their performance of blog. We can also know about what happen in another country. The second advantage is earning money through blogging. People in this modern world can make money anywhere even though on the internet. Certain people blogging for companies, industries or corporates. Their aim is to make more profit cause those what business people want. They advertise their product to attract more buyers and provide information of their product that available and the will keep updating new product. They make a best picture of their product. Besides that, there are many online shopping blog now. If they get part and communicate with their readers they will develop a good relationship. And it's a worthy business life. Blogging also lets reader to receive instant feedback and product reviews from the owner of the blog.
People are lazy to go out and go shopping. They prefer to sit and spend in front of with the computer and shop on the internet. The price is cheaper. In addition, today many people earn a huge total of money through their blogs by writing articles, promoting ads or by offering their services. Lastly, the advantage of blogging is it can improve develop research, language and writing skills. Bloggers competes each other to ensure that they're the best and reader doesn't feel bored when they read your post. In order to do so, the only way is try to write using a correct language, good literature and writing skills. When they want to post something on the blog, they will make sure that the info that they get is accurate and acceptable to people. As they write the blog posts and get feedback from the readers, their blog writing and communication skills also improve.
As there is a saying "practice makes perfect" so continuously writing for blogs can improve your writing skills and also knowledge. Before you post what you write on the blogs, you will make sure that your spelling and grammar are correct, you also will read what you wrote back and this can help you improve your language and writing skills. In conclusion, blogging is a good way to spend your leisure time. So the advantages are we can share and spread information, earn money through blogging and improve develop research, language and writing skills. There are many more advantages such as make friends online, getting new job offers and change the way of people thinking. But blogging also have their disadvantages, you have to be careful to post on your blog so it will not create any chaos in the blog world. One should blogging to keep up to date with social lifestyle. Are you ready to blog?
Related Topics