Advantages and Disadvantages of Media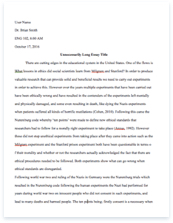 The whole doc is available only for registered users
A limited time offer! Get a custom sample essay written according to your requirements urgent 3h delivery guaranteed
Order Now
Convenient and Flexible: The television is a convenient and flexible advertising medium, owing to its widespread popularity and the ease with which a message can reach millions of viewers internationally and nationally. Television advertising allows advertisers the flexibility to use various approaches and different combinations of audio, video and text to make ads memorable and emotional, depending on the product or service or the target audience. Strong Impact: Television advertising uses audio and visual effects to create a lasting impact. Marketers interact color, sound, sight, drama and motion to ensure that their message is strong and persuasive. Additional tactics and props, such as attractive models, elaborative sets, enchanting graphics and audio-visual effects further enhance impact. Disadvantages
Intrusive: Consumers often bemoan the intrusive nature of television advertisements and find ways to avoid commercials. This limits the effectiveness of television advertising. Consumers either take time out during a commercial to make a trip to the refrigerator or surf programs on other channels. Furthermore, different technological innovations enable consumers to block advertisements all together. The V-chip is a device that consumers can program to block unwanted content on television, including advertisements.
TiVo is another similar device that allows users to store television programs without commercials. High Costs: Television advertising costs more than other forms of media, such as radio, magazine, newspaper and Internet advertising. Quality commercials are expensive to produce. Typical production costs range between $200,000 to more than $1 million for each commercial, writes William Arens in his book "Contemporary Advertising." Airtime costs are equally high, ranging from $200,000 to $400,000 for a 30-second slot, according to Arens. These costs can prevent detailed messages from being delivered and most advertisements end up being brief and fleeting. Radio:
Local: For small businesses, radio represents a powerful local medium. Local radio attracts an audience that wants to keep up with local news, events and personalities. Businesses with a focus on local audiences led the growth in spot radio advertising in the third quarter of 2011, according to the Radio Advertising Bureau. Auto dealers and restaurants took the first two places with entertainment venues and home furnishings figuring in the top six. Coverage: Radio enables small business to match advertising campaigns with their geographical markets. Local businesses can use local or regional stations to reach local customers, while small businesses targeting national markets can advertise on national radio. Using national radio in conjunction with an e-commerce website means that small businesses do not have to build a network of outlets to reach a national audience.
Cost: Radio advertising is a low-cost medium compared with rates for reaching similar audiences by press or television advertising. Rates vary by region with higher costs for radio stations that cover densely populated metropolitan areas. Production costs are lower than those of other media. You can create simple radio ads yourself or use a production company to create more complex ads. Some radio stations offer free or low-cost production services to advertisers. Trust: Radio advertisements reach an audience that trusts the medium for information such as news, weather and sports reports.
Radio also plays an important emotional role in listeners' lives, according to the UK Radio Advertising Bureau. People listen to radio when they are getting ready in the morning, doing household chores or traveling, creating an advertising environment that other media cannot match Attention: The emotional strength of radio can also be a disadvantage for advertisers. Radio can provide a background sound for people who are working, traveling or carrying out chores, which means they are only paying partial attention to content and may miss advertising messages. Advertisements that use only voice or voice and music can blend in to general program content, minimizing their impact. Newspapers:
Media Competition: Newspapers face unrelenting competition from other consumer information sources. Cable television provides 24-hour-a-day news along with in-depth coverage of major events and news stories. Broadcast and cable channel Internet sites often cover additional story angles and frequently update content in close to real time. In contrast, a newspaper operates on non-negotiable production deadlines that limit the freshness of its content. This reduced ability to provide current news, plus readers' tendency to only view select newspaper sections, has helped drive a decline in overall newspaper circulation. Low Younger- Market Readership: Younger consumers often receive news, entertainment information and shopping opportunities via computers and portable electronic devices. These highly mobile media meet younger adults' needs effectively, meaning that these consumers rarely have a need or desire to browse a newspaper. Former newspaper executive James Hopson does not entertain much hope this situation will change. In March 2010, Hopson recognized the collective reluctance of consumers under 40 to purchase or subscribe to newspapers. Writing for an American Society of News Editors audience, Hopson predicted that newspaper readership would continue to decline as older readers are not joined by younger ones.
Ad Clutter
Newspaper pages often mix ads with editorial content, although some pages are devoted solely to advertising. A reader can easily focus on a full-page ad since no other ads compete for his attention. In contrast, a page's multiple ads create visual clutter and competing messages. Advertisers, especially businesses with small or unimaginative ads, risk having their ad completely passed over while the reader engages with larger or more interesting graphics. Readers viewing multiple ads may also subconsciously spend less time on each individual ad. Magazines:
Limited Reach
Magazines don't have the same reach as television or radio. Readers are typically narrow segments of people interested in the given topic of the magazine. This means that magazines aren't the best option if you want to reach a sizable, broad, general audience of customers. This drawback contrasts the fact that those people that you do reach are normally more interested than audience members through other media like TV or radio.
Long Lead Times
Magazines are normally published weekly or monthly. Because of the significant amount of content, pictures and ads included in a typical issue, it takes weeks to lay out one issue. Publishers usually require that you get your ad in four to six weeks ahead of when you want it to run. Discounts for earlier submissions are common. This limits your ability to deliver a timely message or promotion. Instead, you have to go with a more general brand-building message.
Clutter
Magazines continue to get bigger, but much of the additional content is advertising-driven. Because magazines offer a targeted connection to specific customers, they attract many companies in your same industry vying for those customers. This makes it difficult for your ad to stand out from the crowd in a magazine. Effective design, visuals and color combinations can help you attract attention as readers flip through. Then, you need to sell them with your copy. Because of the competitive landscape, you normally have to invest more in color, design and other features to get attention.
Cost
Magazine ad prices vary greatly based on the circulation and readership of the magazine. On the whole, magazine placements are much more expensive than newspaper ads. You can get a better value by purchasing a smaller sized ad with less use of color, but your ability to standout is minimized. Options such as bleed pages — where the ad extends all the way to the edges of the page — preferred position in the publication, and half- or full-page space can increase your cost significantly. For a small local publication, you might get a reasonable space for a few hundred dollars, but a national publication usually costs several thousand dollars at a minimum. Internet:
Significance
Advertising on the Internet is almost a necessity for modern businesses, especially those that do business outside of their local community. Consumers use the Internet for more than simply entertainment or information, as they do with radio, television, magazines and newspapers. Consumers use the Internet to assist them in nearly every aspect of life, creating countless opportunities to place relevant, targeted ad messages.
Advantages
The Internet's vast reach can allow advertisers to reach significantly more people than traditional advertising media at a fraction of the cost. Internet advertising is ideal for businesses with a national or international target market and large-scale distribution capabilities. As a rule, the more people your business serves, the most cost-efficient internet advertising can be. Internet advertising can also be more targeted than some traditional media, ensuring that your messages are seen by the most relevant audiences.
Related Reading: Advantages & Disadvantages of Yellow Pages Advertising
Disadvantages
One disadvantage of advertising on the Internet is that your marketing materials are automatically available for anyone in the world to copy, regardless of the legal ramifications. Logos, images and trademarks can be copied and used for commercial purposes, or even to slander or mock your company. This is not the case with television and magazine advertising, wherein images must be replicated rather than simply copied electronically. Another disadvantage is the fact that the Internet-advertising gold rush has begun to introduce ad clutter to the Web. Web users are so inundated with banner ads and spam email that they have begun to ignore internet advertising just as much as ads on traditional media.
Considerations
In addition to advertising, the Web offers high-impact opportunities to leverage word-of-mouth marketing and generate buzz about your company. Product review websites and social media outlets, among other web communities, allow customers to praise or condemn your company based on their personal experiences. Thus, the Internet ties the customer service component directly to advertising.
Future
The Internet is likely to continue to play a large role in individuals' lives in the foreseeable future. Whether personal computers remain the dominant method of accessing the Internet, some form of global communication network will likely be a reality for many generations, creating effective avenues of sending advertising messages to consumers in the community and around the world
Related Topics