advantage of technical-vocational courses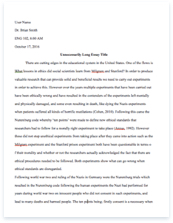 The whole doc is available only for registered users
A limited time offer! Get a custom sample essay written according to your requirements urgent 3h delivery guaranteed
Order Now
ACKNOWLEDGEMENT
The researchers wish to express their profound gratitude to the persons who by their contributions have helped them to make this research with the guidance of their inspiring teacher, Mrs. Guiselle De Gusman Avila who widened their knowledge about Technical-Vocational courses, to their friends, Francis Abainza, Christian Palma who gave them more information and the other persons that give their ending support, and especially to their beloved parents Mrs. Clarita B. Bulawan and Carlos B. Bulawan, Mrs. Ma. Teresa c. Federizon and Mr. Jaime B. Federizon Sr. For their support morally, spiritually, emotionally and physically.
INTRODUCTION
Several students in our present generation Desire to have their own respective courses. There are two main courses program, Technological – Vocational courses and professional courses. But the researchers' situation, Technological-Vocational courses is more advantages than Professional courses.
This study aims to discuss how Technological Vocational courses are more advantage than other courses offered, especially to the graduating students and job seeking people.
The scope of this research is all about the advantages of Technological – Vocational courses, its characteristics , its branches of courses, how to enroll and also the importance.
In gathering the data needed for this study, the researchers made an interview with some person/students who are studying in Technological–Vocational schools. The researchers also conducted survey in schools, surfed the internet and got Information in public libraries and resources.
I. What Technological – Vocational courses is
Vocational education (also known as vocational education and training or VET) is an education that prepares people for specific trades, crafts and careers at various levels from a trade, a craft, technician, or a professional position in engineering, accountancy, nursing, medicine, and other healing arts, architecture, pharmacy, law etc. Craft vocations are usually based on manual or practical activities, traditionally non-academic, related to a specific trade, occupation, or vocation. It is sometimes referred to as technical education as the trainee directly develops expertise in a particular group of techniques.
Technical Education, instruction in a skill or procedure, usually of a mechanical type, and at a level between that of the professional scientist or engineer and that of a skilled craftsperson. Technicians support scientists and engineers by designing, developing, producing, and maintaining machines and materials. The work of a technician is more limited in scope than that of a scientist or engineer and is commonly considered practical rather than theoretical in its orientation.
A. What Are Its Characteristic
Vocational education may be classified as teaching procedural knowledge. This can be contrasted with declarative knowledge, as used in education in a usually broader scientific field, which might concentrate on theory and abstract conceptual knowledge, characteristic of tertiary education. Vocational education can be at the secondary, post-secondary level, further education level and can interact with the apprenticeship system. Increasingly, vocational education can be recognized in terms of recognition of prior learning and partial academic credit towards tertiary education.
In industry, jobs for technicians range from those that are narrow in scope and require relatively limited technical understanding, such as the routine inspection of parts, to those that require a considerable level of mathematical, scientific, and applied technological ability, such as engineering aide, instrumentation technician, draftsperson and tool designer. The growing field of computer technology is providing many new employment opportunities for technicians.
B. What Are Its Importance
The importance of vocational education that is imparted by specialized educational and training institutions, whose mission it is to prepare individuals for the demands ahead and prepare them to become independent experts and deliver their knowledge that they have acquired through various training programs. We find situations where many people may have the experience but not the qualification or the qualification but no experience so this then becomes a catch 22 situation and certain specialized fields lack the right candidate to fit the correct job role. It is very important to recognize that in today's economy vocational jobs are becoming more and more important. This is why vocational education programs are essential to individuals looking to secure good career prospects in particular industries. C. How to Enroll in Technical-Vocational courses
1. Requirements
Attending tech-vocational opens up opportunities for new experiences, learning and careers. Applying and acceptance to a tech-vocational school starts the process. Some vocational schools require only a few items to apply, while others stipulate many different types of enrollment forms and submissions. A successful application requires that you fulfill the tech-vocational requirements. To enroll in a tech-vocational course you may contact the tech-vocations school for additional requirements.
2. Processes
In vocational-technical education, production training alternates with theoretical instruction. The most effective combination of theoretical instruction and practical training is established for each field of specialization. In secondary vocational-technical schools, about 40 percent of class time is devoted to general subjects, 20 percent to special subjects, and 40 percent to production training. In technical schools and standard vocational-technical schools for secondary school graduates, the proportions are 10, 20, and 70 percent, respectively.
II. Factors That Encourages Students to Enroll In Technical – Vocational School
A. Popularity
Vocational-technical education became an independent stage of vocational education in the developed European capitalist countries during the second half of the 19th century. In the United States, this took place after World War 1(1914–18), when there was a sharp drop in the influx of skilled workers from Europe.
B. Willingness
The vocational-technical educational institutions exploited the labor of adolescents and often employed insufficiently skilled workers as masters. In many cases there was no program of instruction, educational supplies were limited, and the students were given no theoretical knowledge. However, students have their own opportunity to select their own willing courses.
C. Advantages
Vocational courses and vocational training might equip you with the skills necessary to enter a particular profession, but their value is still far less compared to an honors bachelor degree or other types of academic degrees. It is usually backbenchers and dumbos – students with lesser merit and limited diligence who take up vocational courses, normally after failing to find a seat in any university.
Before taking up any vocational course, it is advisable to properly and thoroughly research the field and find out which particular skills and qualities your potential employer is searching for. Only then should you enroll in a vocational course in a reputed college.
III. What are The Advantages of Technical – Vocational Courses
A. Fast Employment
Vocational courses are skill focused and impart practical knowledge to pupils that make them employable. The inclusion of practical on the job experience and work related projects provides valuable training and real life experience which come in handy for securing jobs. In short, vocational courses are employment friendly.
B. Enjoy To Work
Technical-Vocational courses are reliable to work within even if you are willing and interested too much to your course.
C. To Improve Skills
Even though when you are working, one such thing is improving, not only your mind but also your skills. It is known as upgrading your natural talent.
D. To Get High Salary
Students who attend vocational schools accredited by the Department of Education are eligible to receive financial aid from the U.S. government. Some students are even eligible to receive grant money that does not need to be repaid.
Vocational schools are beneficial because they often charger lower tuition than colleges and universities. High-school students who attend vocational classes through their high schools often enroll in the vocational program free of charge.
E. They Can Go Abroad
Some agencies offered jobs from abroad. So that worker can go work to other countries.
F. They can Get Experiences
Graduates of a vocational school program are equipped to enter the job market armed with marketable career skills. These skills can lead to higher-paying jobs and greater job satisfaction.
According to the U.S. Department of Education, training at a vocational school can lead to a degree, diploma or a certificate in an industry-specific program, such as automotive technology or cosmetology. Potential vocational school candidates should make sure that the school of their choice offers the appropriate licensure needed for an entry-level position in their desired field.
CONCLUSION
The researchers conclude that a Technical-Vocational course is more advantages than professional courses. The impact of technology on occupations, the tendency of employers to set higher educational requirements and the need for employees with specialized training have made vocational preparation imperative. Part-time programs are essential in order to provide occupational mobility among workers and to overcome the effects of job obsolescence.
Bibliography
Brown, P. and Hesketh, A. (2004) The Mismanagement of Talent: Employability and Jobs in the Knowledge Economy. Oxford, Oxford University Press.
Brickman, William W. "Vocational Education." Microsoft®
Encarta® 2009 [DVD]. Redmond, WA: Microsoft
Corporation, 2008.
Brickman, William W. "Technical Education." Microsoft®
Encarta® 2009 [DVD]. Redmond, WA: Microsoft
Corporation, 2008.
Brodhead, C. W. "Image 2000: A Vision for Vocational
Education. " VOCATIONAL EDUCATION JOURNAL 66, no. 1 (January 1991):22-25.
O'Connor, P. J. and Trussell, S. T. "The Marketing of
Vocational Education. " VOCATIONAL EDUCATION JOURNAL 62, no. 8 (November-December 1987):31-32.
Silberman, H. F. "Improving The Status of High School
Vocational Education. "EDUCATIONAL HORIZONS 65, no. 1 (Fall 1986): 5-9.
Reeves, Diane Lindsey "CAREER ACADEMY TOOLKIT". Raleigh, North Carolina: Bright Futures Press, 2006.
MLA Style: "vocational education." Encyclopædia
Britannica. Encyclopædia Britannica Ultimate
Reference Suite. Chicago: Encyclopædia Britannica, 2012.
Related Topics