About Actor and Singer Demi Lovato Living with Bipolar Disorder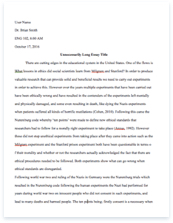 The whole doc is available only for registered users
A limited time offer! Get a custom sample essay written according to your requirements urgent 3h delivery guaranteed
Order Now
If you have seen the Disney Channel Movie, Camp Rock or Princess Protection Program, you would know who Demi Lovato is. The 26-year-old actor and singer was born in Albuquerque, New Mexico in 1992. Lovato started her career as a 7-year-old actor on the show Barney and Friends for several seasons. The child actor struggled in 7th grade with bullying and her mom helped to homeschool her all the way through high school and she even graduated with her diploma. At age 7, she realized her love for music when she started performing in pageants and began writing her own music. After staring in Barney and Friends, Demi Lovato got into other acting roles including the Disney movie Camp Rock 2: The Final Jam. Not only was she the main character, she also sang "Can't Back Down" which was her own song. Her first album, Don't Forget, came out in 2008, being 15 years old, with 5 more albums following in her career to date. Throughout Deml Lovato's career of being a child actor to a well-known singer, there have been many bumps along the way.
In 2011, when Demi Lovato was 18, she entered rehab for addiction to cocaine and other drugs, she got diagnosed with bipolar disorder. Bipolar Disorder is when people bounce from one emotional extreme to the other according to Exploring Psychology by Myers and Dewall. Before rehab, she had many anger issues including punching one of her background dancers while on tour with the Jones Brothers. At the time, her close friends and family just thought Demi was being a teenager with a lot going on until they realized the possibility, she may have had a serious problem. In Demi Lovato's Documentary Simply Complicated she explains, 'When I got diagnosed with bipolar disorder, it just made sense." There was finally a reason behind all her previous actions, from staying up all night writing music to sleeping all day.
Demi Lovato struggled with bipolar depression for a while before she was diagnosed. On the website www.bipolar-lives.com, Demi is said to have times when she would feel invincible, and have things going on through her mind nonstop. Addiction is a very common symptom of bipolar disorder. Along with addiction to cocaine and other drugs, her appetite increased. "When I feel lonely, my heart feels hungry." states Lovato in her Documentary Simply Complicated. There is an equal amount of depression and mania in Demi's life. In her documentary she talks about having family problems, including her dad who was an alcoholic and addict. The impact of her dad choosing drugs and alcohol over her family increased her depression and mania.
Throughout the past couple of years, Demi Lovato has figured out her own recovery path, including regularly going to therapy. Going to therapy is important when it comes to mental illnesses, especially bipolar disorder. Therapists help a person cope with the multiple feelings people experience. Not only does she go to therapy, Demi loves to kickbox and keep up with her workout program, as stated in her documentary. It helps her get her mind off her addictions and focus on what the next move is. One of the most important steps of treatment is to be honest with yourself, friends, family and everyone that supports you.
March 2018 marked 6 years of sobriety for Demi Lovato. On June 21st, 2018 Demi released a new single called "Sober", revealing that she isn't sober anymore. Living with bipolar disorder is not something that is curable. It takes time, treatment, and help from others to get to a place where you can live with the disorder, instead of letting the disorder guide how you live. I wish Demi Lovato the best of luck in her recovery and ongoing treatment.
Related Topics