A Person With Good Qualities of a Hero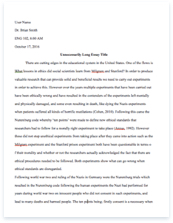 The whole doc is available only for registered users
A limited time offer! Get a custom sample essay written according to your requirements urgent 3h delivery guaranteed
Order Now
The person I consider a hero is Bernie Sanders he is a person that has qualities of a hero. I see him as a person that fights for the people that really need help. The way he talks about people and how they really matter. Bernie is a man that i have seen in many rallies but only one in person. He has been fighting for the working class for years and years. He never stops thinking of other people and how he can better there lives.
This person is a hero to me because he fights for right people need in an every day. He showed me how much the system need to change and benefit the working class that struggles the most. Bernie has opened peoples eyes and saw so much injustice and made a impact. The way he speaks about equality, honesty and integrity are some ways he is seen as a hero to me.
He gave me hope in our world that we can change the way we live. The way he is honest about what happens in congress without hiding things that we question. Bernie is a person that i saw in a rally and the way he talked about how we can change things really changed they way i saw things. I saw so much injustice that if it were ever to cross my path i would say something because Bernie made me think that something has to be done now or never but nothing with violence because it does not fix anything.
The traits i admire are his honesty it makes me feel secure that i am getting the whole truth about everything. He also has integrity and that shows a lot being that he is in the house of representatives and some like to cover the truth then to tell people and it helps make decisions by knowing the whole truth. Bernie shows compassion to everyone he sees how hard people work for there money or how hard they work to be accepted and he cares enough to makes laws and try to pass them.
He influences me to vote for him so he can change the way we live. I want to be able to have a country where we are able to live comfortable and not struggle. He influences me to want change and contribute to the good in the world not the bad. I just hope he sees how much he has changed lives for so many people. I think he has a influence on many people but i count as one and i will try to do what i can also just like him.
Related Topics