A legend in the world of NHL Hockey – Bob Probert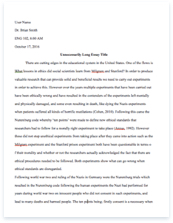 The whole doc is available only for registered users
A limited time offer! Get a custom sample essay written according to your requirements urgent 3h delivery guaranteed
Order Now
Bob Probert, not just any name you hear out on the street but the name of a legend in the world of NHL Hockey. Don cherry a hockey legend himself once said "when people think of Bobby Probert they think of 'enforcer' and they should. He was the best… but Bobby was much more than just an enforcer. He could play the game"-Don Cherry. Bob tragically passed away July 5th, 2010 when boating with his family. Bob started writing his biography three years before his passing with his co-writer Kirstie McLellan. They had completed almost three quarters of the book before his passing.
Bob's wife Dani Probert since then made it her goal to see his dream fulfilled of the book being completed and his story shared with millions. Bob not only wrote the book to talk about his hockey career but to share the truth about everything from his drug addiction, trouble with the law and the mountains he climbed to reach success and the battles and demons he faced throughout. Dani shared in her writing the driving force behind Bob's decision to go ahead with the writing of this book "Our kids started hearing all these stories about their father which were not true, and it would drive Bob nuts.
He wanted to tell the raw truth" (McLellan XIII). The opening prologue Kirstie McLellan Day so eloquently wrote recreates the deepest of emotions, disbelief and sheer shock his family faced during Bob's dying moments. It was written with such clarity that it puts the reader on that boat with Bob and his family during those traumatic events. These 12 pages of writing could leave any reader drained and mental exhausted. It was heart breaking for Dani to watch. It must have been horrifying for his children to witness. It was frustrating to his friends who, try as they might, could do nothing.
As the other boat came to help save the life of one of the biggest hockey heroes it quickly became clear that was an impossible feat and sadly they concluded that it must have been something that was meant to be. After the forwarding prologue by his wife Dani the book then turns to Bob to. As the Author Dani respectfully wrote the remainder of the book letting his own voice and personality to tell his story. He is very raw and emotional through all just like how edge he was on the ice. Crazy and to the fullest is how they would best describe Bob's life as it is painted in this book.
Just as his wide Dani said "It takes a bit to warm up to Probert, as you realize right from an early age he was a bad ass – on and off the ice" . Bob's honesty and desire in wanting to share his story speaks volumes of his true character as he shy's away from nothing only wanting his story to be told as it was walking in his shoes. Bob tells us throughout the book about all his trouble with drugs, alcohol, rehab and jail time spent but he never said he regretted it only that he would change a few movies in his career.
As you begin to get a glimpse into Bob's life, his successes, his failures, his demons and addictions and his many challenges some of which he overcame successfully and some that left deep marks on both his career and both himself personal. Around midway of the book Dani steps in and says "All you can do is hope for the best for Bob. Behind all the drugs, booze and tragic headlines you come to realize exactly what everyone of his teammates would tell you – Probert was a great guy who loved his family and was unfailingly loyal to his friends.
We all could only hope to know a person as warm and as good as Bob Probert. " (Dani, Teammate). The heart break and the raw emotions that this book brought to me was surreal. Personally, I have never liked to read but when I picked up this book I was hooked. Bob really put his real and raw emotions into the book when writing it. The way his wife Dani finished the book really brought it all together. One thing I found interesting was at the start of the book they began it with the death of Bob.
A few things I did not like was how in some parts it got very graphic and a little descriptive for my comfort. I highly enjoyed this read despite all the graphicness in parts. I would highly recommend this book to anyone who enjoys hockey, documentaries or to someone who is struggling with addiction. Bob shows the fight is always worth it, never give up on what is closest to your heart and at the end of everyday the love for and of your family is the biggest trophy to ever to be won.
Related Topics