A Hard Look at Addiction in Requiem for a Dream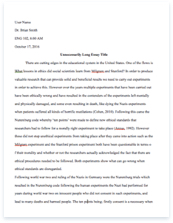 The whole doc is available only for registered users
A limited time offer! Get a custom sample essay written according to your requirements urgent 3h delivery guaranteed
Order Now
I watched this film years ago and to this day compared to all the anti-drug PSA's drilled into me throughout my childhood, this film was my biggest deterrent. It is directed by Darren Aronofsky who's known for making films that are often dark and disturbing. It takes place in New York and follows the lives of four people into their decent into addiction. The characters are Harry, his mother Sara, his girlfriend Marion, and his best friend Tyrone. The young trio dabble with multiple drugs but their drug of choice is heroin. The mother on the other hand just wants to lose weight but unknowingly gets addicted to the diet pills prescribed by her doctor. Re-watching this film, after this course, I realize how much the cinematography adds to the tone of this film as much as the plot. With the use of unique shots, split screens, and amazing editing, this movie exemplifies the truly harrowing aspects of addiction.
The first shot is actually a series of montages that occur every time the characters of this movie do drugs. The camera shows various close-up shots of things like a flick of a lighter, a dilating eye, a needle filling with heroin, and other drug related images all accompanied with sped up music. "Coined by Aronofsky as the "hip-hop montage", each of the steps of the using process are quickly cut together with a specific sound effect representing each cut…This technique not only gets us as used to the pattern of drug addiction as the characters are, but also highlights just how quick and fleeting the euphoria of drug addiction is." (Runyon) This movie doesn't take a preachy tone against drug use.
Instead, it follows the lives of these drug users objectively showing the positive and negative. After the quick shots, the trio are shown partying and having an overall good time. But as Runyon stated, these euphoric moments last only for a blink of an eye and when the drugs run out, their withdrawals and search for the next high are shown in real time, even slowed down to represent how the bad outweighs the good in drug addiction.
The second shot that stood out to me is a scene where Harry and his girlfriend Marion are cuddling in bed having pillow talk. Normally in films, scenes like this would give the audience a romantic feeling but this scene actually seems impersonal and cold. It's close-up shots of Harry and Marion's faces, but instead of showing them actually together, the director chooses to film this shot in a split screen. I've learned in this class that every shot in a movie has a meaning. It's no accident that Afronofsky chose to show this loving moment between the couple by separating them with a split screen. I think this scene is supposed to represent how isolating drug addiction is.
Even though they are laying right next to each other there is still space between them. No matter how close they think they are, their drug addiction comes first. Their love for each other doesn't compare to their love for heroin. It's almost like the shot and the scene contradict each other. While Harry and Marion lay in bed talking about how much they love each other, the camera says the opposite. This shot shows the audience how drugs come first to an addict. As the film progresses, we see how easily their relationship crumbles when the drugs run out. Even though Harry and Marion love each other, heroin is their priority.
To this day, I consider this film one of the best movies I've ever seen. It's actually an adaption of a novel written in 1978. Despite the story being 40 years old, the messages in it are timeless. In class, we talked about how movies generally try their best to create smooth transitions to avoid jarring the audience. In Requiem for a Dream, the sped-up montages, split screens, and distinct camera shots do the opposite to make the audience feel uncomfortable. The cuts are rough and awkward to add to the overall theme of the story. By the ending of this movie, the audience is left feeling hopeless as the character's circumstances get worse and worse. Drug addiction isn't pretty and Aronofsky does a great job showing it.
Related Topics