A Day to Remember: a Sudden Impact of Accident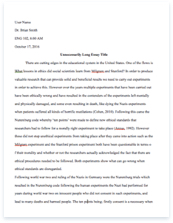 The whole doc is available only for registered users
A limited time offer! Get a custom sample essay written according to your requirements urgent 3h delivery guaranteed
Order Now
My day started just like any other, waking up to my dog jumping on my stomach .I moped around my house in my leopard print pajamas, and didn't make much of the daylight. I opened my fridge. Hungry, yet to lazy to make something to eat. My phone was vacant of missed phone calls or text messages, making me feel unloved my peers. I walked out the front door with my dog and tripped over the small barrier dividing my house from the world. My newly shaven legs were left scratched from the rough, textured, stucco wall. Brushing my hands off, I stumbled upright again. Little did I know, this was the start to a series of unfortunate events.
I continued down the concrete path leading to my driveway, carefully avoiding the shrub at the end of the walkway which I knew contained wasp. A small golden Volkswagen, Jetta headed in my direction from the end of my street. I recognized it to belong to my good friend Adam, who've I known for many years. He rolled down his window as he pulled up beside me. Flashing his pearly whites, he asked if I would join him and that he had to run a few errands. I hesitated for a moment, contemplating rather or not I had conflicting plans of a higher priority. I had nothing of a greater importance to be doing, besides shoving my face, so I walked inside and grabbed my purse. I opened the passenger side door and proceeded to sit down inside the car. As we pulled away from my house, the windshield was misted by a light rain.
State road 54's traffic was bumper-to-bumper going east. So instead of sitting in the traffic, we decided to make a right instead. The rain started to fall faster, and as the speed increased it became harder and more difficult to see or even make out the road directly in front of us. I hollered at him to slow down. The music was blasting. The rain was falling, and I was sitting straight up in my seat, thinking of where we could possibly be going. All the sudden I felt a jolt and flew forward grabbing something in front of me. What was I grabbing? I'm still not sure. I just felt the need to brace myself. My head hit the dashboard. I felt as if my body was trying to fight gravity as I flung around helplessly, as the rear of the car slid from side to side, fishtailing.
We were in the opposite lane, facing oncoming traffic. I noticed a dark shadow coming at us. I covered my face with my hands, and just as I did this I was shockingly pushed back, from the impact of the airbag. I opened my eyes, feeling rain on my face. I looked at my surroundings, seeing Adam leaning his head against his window. I tried to talk, but nothing came out. I felt paralyzed. My mind was thinking at a speed of a million thoughts per second. I felt alert for a moment. I attempted to speak again; I managed to form the word "Adam". Although it didn't come out as loud as I was expecting. So I shouted it again…and again, until I saw him move his head slightly. The right side of his face was bleeding, and his lap was covered with shattered glass. He clenched his teeth, revealing to me his pearly whites that were now red in color. My eyes started to become heavy and I let them close slowly…
I heard sirens from a distance. Picking my head up, I could feel soreness in my neck; an unexplainable and excruciating pain. I could smell the burnt rubber of the grinding tires. Glancing to my right I noticed a fire truck parked in a way which blocked traffic. I watched as paramedics and fire fighters came to my door opening it, placing something around my neck, and putting me on a stretcher. A woman with long blonde hair held up with a hair tie was talking to me, telling me to stay awake, asking me my name, and repeating over and over again, "everything's going to be alright".
I woke up in a hospital bed, feeling drugged and sore. My right arm fractured and bandaged. My mouth had a metallic taste. On my right lower lip, I realized I had bitten through my flesh. I had also received a minor concussion. My mom was sitting there next to me, a worried wreck. She explained to me Adam's neck was broken, but he'll be fine after a bit of rest. And that I wouldn't be able to attend school for a while and that she's already contacted my teachers.
Related Topics