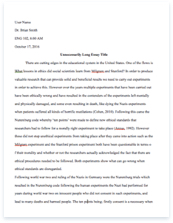 The whole doc is available only for registered users
A limited time offer! Get a custom sample essay written according to your requirements urgent 3h delivery guaranteed
Order Now
In the movie, Lucy Whitmore, an art teacher living in Hawaii, is involved in a horrible car accident which causes severe brain damage to her temporal lobe, or more specifically, the area containing her hippocampus. This area of the brain is crucial in forming new memories. The brain damage causes Lucy to suffer from short-term memory loss. On the subject of psychology, this movie has accurately demonstrated characteristics of someone who has suffered damage to the hippocampus region. Lucy meets Henry Roth, an aquarium veterinarian, in a café one morning and they fall in love, so they decide to meet again. The next day, Henry comes to the cafe and starts talking to her, but she doesn't recognize him. Sue, a café waitress, explains that Lucy has anterograde amnesia, a.k.a. "Goldfield Syndrome", from a car accident several months ago. While this disease is completely fictional, anterograde amnesia is a real know disease. Anterograde amnesia is when one can no longer form long-term memories that have occurred after a specific event, such as the car accident.
So while all of Lucy's memories gained or experienced prior to the accident are intact such as her childhood, people's names, who she is, and where she lives, everything learned and experienced after is a completely "new" experience to her even if she encounters it daily. Lucy cannot recall anything between the day of the accident and the present. At night, while sleeping, all of her memories of the day are erased. Lucy wakes up every day believing it is October 13th, 2002 which is her father's birthday. October 13th was the day she, her mother, and her father got in a car accident in town. Lucy's belief that it is still October 13th causes her to accomplish her daily tasks that she had planned for that day. Lucy's father, Marlin, and brother, Doug, take care to re-enact the same events to prevent Lucy from learning about her accident. They were afraid that if she knew, not only would she have to deal with her severe condition, but she would also learn that her mother died in the accident. Marlin and Doug also thought that she may fall into depression if she learned.
As Henry understands Lucy's condition more and more, he begins to fall in love with her, but since she doesn't remember him, he comes up with new ways for her to meet him each day. One day Marlin tells Henry to meet him at his house. Henry goes to the house and Marlin explains to him that Lucy started singing a song from the past. Marlin feels that Henry may be improving Lucy's condition. When Lucy accidentally discovers the truth, Henry, and her family realize that they can't hide it from her forever. They make video tapes for her to watch every morning so she can understand her situation and her relationship with Henry. Lucy and Henry continue to go on multiple "first dates", as Henry hopes that she will eventually remember him. One day Lucy overhears Henry talking to Marlin about canceling his trip to be with her, so she breaks up with him. Shortly after going to sea, Henry realizes Lucy remembers him, so he turns back and goes to see her, but she says she only recognizes him from a dream.
The movie ends with Lucy waking up several years later, crying as she watches the video of past events in her life, including her marriage. At the end of the video, Henry tells her to meet him up top and she realizes she is on a boat with Henry and Marlin, as well as her daughter. As we learned in class, with a hippocampal injury, the new memories cannot pass the hippocampus to enter permanent/long-term storage in the brain. Though Lucy can remember things from years before, she cannot fully process the new information for more than a day. She can encode the information for the day but cannot properly store the information for further knowledge, therefore, cannot retrieve anything previously new. Some memories, such as procedural memories, can sometimes be formed with the hippocampus. These memories are what Lucy remembers before the accident. I believe that this movie demonstrated memory and anterograde amnesia very accurately.
Throughout the whole movie, there were demonstrations of all types of memory problems, such as the scenes in the mental hospital. Lucy's character showed the effects of damage to the hippocampus and accurately displayed the expected symptoms. She proved that she could encode daily information but could not store them correctly. She also showed her procedural memory by painting the wall every day but does not have a declarative memory because she wakes up every morning thinking it is the same day. Overall, I loved this movie and would strongly recommend this to people who would like to understand more about human memory and forgetting.
Related Topics