Zara Pos System Case Study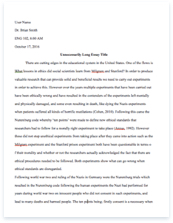 The whole doc is available only for registered users
A limited time offer! Get a custom sample essay written according to your requirements urgent 3h delivery guaranteed
Order Now
Zara, high fashion clothing producer and retailer, opened its first store in Galicia, Spain in 1975, and by 2003, had grown to 550 stores worldwide. Zara is the largest holding of its mother company, Inditex, and is evaluating whether to invest in modernizing its IT infrastructure, specifically its in-store Point-of-Sale (POS) terminals which are running a DOS Operating System that is now EOL. Business Model
Zara has a unique and very effective business model; it operates with a philosophy to give customers what they want faster than its competitors. It produces "short life span" apparel and can quickly adjust its supply and designs to meet current customer demand, contrary to traditional fashion retailers, who design season-long apparel and then promote it through heavy advertisement. Zara introduces around 11,000 new items per year while investing only 0.3% of its revenue on marketing, compared to industry competitor averages of just 3,000 new items per year with a heavy 3.5% marketing expenditure. Unparalleled speed in their design and production cycle is Zara's key business success strategy, taking as little as three weeks from design concept to store delivery.
Zara's retail stores do not carry 'back room' inventory, all items are placed on store shelves or sales floor. On average, 75% of its merchandise is changed in three to four weeks, so customers tend to buy products they like right away (without waiting for discount sales) since stock may not be replenished when the product runs out in the store. This helps Zara have a higher inventory turnaround ratio and increases their revenue margin by selling more products at original retail prices. Another key strategy for its success is decentralized decision making. Zara allows its store managers to decide which items will be on sale in their store at any given time based on current trends in their local community. They believe in fast decision making without too much scrutiny from higher level central management. Zara's IT & Point of Sale System
Zara's IT infrastructure was designed to align their internal operations with their fast paced, highly adaptive business strategy. Zara felt that off the shelf commercial IT applications were not well suited for their business model, therefore the IT department preferred to write their own software applications for functions such as accounting, ordering, fulfillment and manufacturing. Zara appears to be currently situated in the Support quadrant of the McFarlan grid. The IT department is fairly isolated and self-managed within the organization. Although IT is leveraged during their day-to-day operations, much of its critical functions (e.g. ordering) could be conducted manually during unplanned IT outages. In general, their IT approach is fairly minimalistic and simple for a company of this size. One exception is their Distribution Centers (DCs) which consist of highly automated machinery and conveyor belts that sort out orders and ship them to the correct stores. The central issue of the case study is Zara's in-store IT and their aging point-of-sale (POS) terminals. Their current POS Hardware and Applications run on top of a DOS operating system, which is no longer supported by Microsoft.
Zara has not encountered any problems yet and in fact the simplicity of the current solution is viewed as an important advantage. When a new store opens, IT sends a package with all POS terminals, PDAs (personal digital assistants), and required Software on two floppy disks. The entire in-store IT setup is basically self-contained and self-deployable by the local store managers with virtually no support necessary from the central IT department. The POS units are not interconnected to each other, and only one of the units in the store has a modem connection used to transfer sales data and place orders with Headquarters in La Coruña, Spain, but they cannot communicate with any of the other stores which limit their ability to quickly check for merchandise availability outside their own store. Daily sale details are collected from each terminal at the end of the day through a floppy disk and manually carried to the central POS unit to be sent to Headquarters via modem.
Store employees also carry personal digital assistants (PDAs) into which inventory records are manually entered by SKU number. PDAs were also used to divide the work of evaluating "the offer" (new merchandise available from headquarters) by experienced sales team members. The various PDA input is then reviewed by the store manager in order to decide what existing merchandise needs to be replenished and what new merchandise should be ordered next. While the PDAs were regularly updated to newer models, the POS Hardware and O/S had not been updated in a very long time. Zara is evaluating the pros and cons associated with upgrading to a newer operating system such as Linux or Windows. While the current system is simple, stable, and has low maintenance cost, the biggest risk is that the POS terminal vendor could upgrade the hardware so that it is no longer compatible with DOS. While the vendor has verbally assured continuation for now, it has not been willing to make a contractual commitment. Upgrading their POS on the other hand would mean a complete revamp of their applications and a substantial investment. Team Recommendations
If Zara does not upgrade their in-store IT solutions, their only mitigation option is to stockpile backup POS terminals in case they are ever discontinued. This is not a very sustainable strategy and would still leave them with an archaic solution, the liability of which only gets bigger as the company grows. The cost, complexity, effort, and learning curve associated with replacing their current system are important barriers to consider, however it seems like an unavoidable eventuality, and it is better to make the transition proactively, rather than reactively (too late) when it could cause significant hindrance to the company's operations and impact its bottom line. The company should focus on the long term benefits associated with modernizing their current solution. Currently, counting inventory and daily sales reports are manually intense processes, which are error prone and time consuming (increases their OPEX). Maintaining accurate inventory in such a dynamic environment as Zara's is key to their success and business strategy.
Manual approaches can lead to orders being understated or overstated which impacts a store's ability to carry the right products at the right time in order to maximize their revenue. Stores are also not connected to each other in any way except by phone. This makes it complicated to check product availability in other stores for customers. The synergy advantages of interconnecting and integrating IS across the various stores can directly translate to happier customers and more efficient operations. As shown in the table below, we feel the risks & costs associated with proactively replacing a soon-to-be obsolete system are outweighed by the long term benefits in terms of improved operational efficiency, sustained growth, and customer satisfaction, which will ultimately translate into increased profitability for the firm.
Short-term, Zara should look to reposition itself firmly in the Factory quadrant in the McFarlan Grid by modernizing its IT infrastructure and leveraging the benefits of more advanced IT capabilities in their day-to-day operations. Such a move is key for a fast paced growing company like Zara in order to remain competitive in the market place and efficient in its operations. Simple IT improvements can help the company to better prepare for future operational demands. Once the company overcomes the initial learning curve, they can slowly look for ways to innovate further and start moving towards the Strategic quadrant in order to truly live up to its founding business principle for years to come, i.e. IT can literally help Zara automate & simplify the end-to-end process of "linking customer demand to manufacturing, and linking manufacturing to distribution."
Related Topics