Should Women Work Outside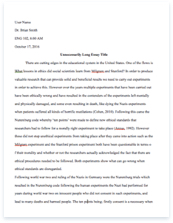 The whole doc is available only for registered users
Pages: 2
Word count: 339
Category: Work
A limited time offer! Get a custom sample essay written according to your requirements urgent 3h delivery guaranteed
Order Now
People had believed that women had to stay at home for household purpose in Eastern society. They had met the work and school forbiddenly. Even, in the Western society, they had been expected to be stay-at-home mother after leaving high school. Nowaday, with competitive economic era, women have been chances more than her grandmother had. They have considered as one of the labour force in recent days. So, women should go to work because of the following statements.
On the very first, women have abilities enough to work as men have. It is easily found that the recent women have handled strongly the fields of industries such as Economy, Sciences, Music… which were demended for only men in the previous days. Next, women take less time to take care of their family. The science is gradually progressed days by days. It brought back a lot of benifits to the human-beings. With many hightech machines, women would take less time than as before to do the household.
They would collect enough time to make their favourite as working a job. One of important problems that made women stayed at home robustly is to look after children. Fathers were supported to have gone out to work to earn money for spending in families. Thus, morthers were the closely relationships to children. If morther also went out to work, this would make the children lack of love from families, and then cause the children develop some bad habbits that parents didn't correct them in time.
However, instead of staying at home in full time, parents could let the children in the school within their working hours. Then, parents could catch them from schools and educate them following their ways. We also knew that schools are the best place for children to develop their skills totally. Women are ingredients composing of the societies and countries. They also have own rights to do what they like to as men do. They should go to work to build up the new things for their countries as men should.
Related Topics