Will Tv Succumb to the Internet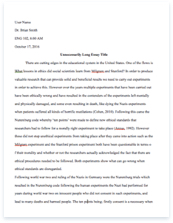 The whole doc is available only for registered users
A limited time offer! Get a custom sample essay written according to your requirements urgent 3h delivery guaranteed
Order Now
Internet has transformed the music industry. Sales of CDs in retail music stores have been steadily declining while sales of songs downloaded through the Internet to iPods and other portable music players are skyrocketing. Moreover, the music industry is still contending with millions of people illegally downloading songs for free. Will the television industry experience a similar fate? Widespread use of high-speed Internet access, powerful PCs with high-resolution display screens, iPhones, iPads, other mobile handhelds, and leadingedge file-sharing services have made downloading of video content from movies and television shows faster and easier than ever. Free and often illegal downloads of some TV shows are abundant. But the Internet is also providing new ways for television studios to distribute and sell their content, and they are trying to take advantage of that opportunity. YouTube, which started up in February 2005, quickly became the most popular video-sharing Web site in the world.
Even though YouTube's original mission was to provide an outlet for amateur filmmakers, clips of copyrighted Hollywood movies and television shows soon proliferated on the YouTube Web site. It is difficult to gauge how much proprietary content from TV shows winds up on YouTube without the studios' permission. Viacom claimed in a 2008 lawsuit that over 150,000 unauthorized clips of its copyrighted television programs had appeared on YouTube. YouTube tries to discourage its users from posting illegal clips by limiting the length of videos to 10 minutes each and by removing videos when requested by their copyright owner. YouTube has also implemented Video ID filtering and digital fingerprinting technology that allows copyright owners to compare the digital fingerprints of their videos with material on YouTube and then flag infringing material. Using this technology, it is able to filter many unauthorized videos before they appear on the YouTube Web site. If infringing videos do make it online, they can be tracked using Video ID. The television industry is also striking back by embracing the Internet as another delivery system for its content.
Television broadcast networks such as NBC Universal, Fox, and CNN have put television shows on their own Web sites. In March 2007, NBC Universal, News Corp (the owner of Fox Broadcasting), and ABC Inc. formed Hulu.com, a Web site offering streaming video of television shows and movies from NBC, Fox, ABC, Comedy Central, PBS, USA Network, Bravo, FX, Speed, Sundance, Oxygen, Onion News Network, and other networks. Hulu also syndicates its hosting to other sites, including AOL, MSN, Facebook, MySpace, Yahoo!, and Fancast.com, and allows users to embed Hulu clips in their Web site. The site is supported by advertising commercials, and much of its content is free to viewers. CBS's TV.com and Joost are other popular Web television sites. Content from all of these sites is viewable over iPhones. Hulu has blocked services such as Boxee that try to bring Hulu to TV screens, because that would draw subscribers away from cable and satellite companies, diminishing their revenue.
According to Hulu CEO Jason Kilar, Hulu has successfully brought online TV into the mainstream. It dominates the market for online full-episode TV viewing, with more than 44 million monthly visitors, according to the online measurement firm comScore. Monthly video streams more than tripled in 2009, reaching over 900 million by January 2010. What if there are so many TV shows available for free on the Web that "Hulu households" cancel their cable subscriptions to watch free TV online? Cable service operators have begun worrying, especially when the cable networks posted some of their programming on the Web. By 2010, nearly 800,000 U.S. households had "cut the cord," dumping their cable, satellite, or high-speed television services from telecom companies such as Verizon's FiOS or AT&T's U-verse. In their place, they turned to Web-based videos from services such as Hulu, downloadable shows from iTunes, by-mail video subscription services such as Netflix, or even old-style overthe- air broadcast programming.
Although the "cord cutters" represent less than 1 percent of the 100 million U.S. households subscribing to a cable/ satellite/telco television service, the number of cord-cutting U.S. households is predicted to double to about 1.6 million. What if this trend continues? In July 2009, cable TV operator Comcast Corporation began a trial program to bring some of Time Warner's network shows, including TBS's My Boys and TNT's The Closer, to the Web. Other cable networks, including A&E and the History Channel, participated in the Comcast test.By making more television shows available online, but only for cable subscribers, the cable networks hope to preserve and possibly expand the cable TV subscription model in an increasingly digital world. "The vision is you can watch your favorite network's programming on any screen," noted Time Warner Chief Executive Jeff Bewkes. The system used in the Comcast-Time Warner trial is interoperable with cable service providers' systems to authenticate subscribers.
The same technology might also allow cable firms to provide demographic data for more targeted ads and perhaps more sophisticated advertising down the road. Cable programmers stand to earn more advertising revenue from their online content because viewers can't skip ads on TV programs streamed from the Web as they do with traditional TV. Web versions of some television shows in the Comcast–Time Warner trial program, including TNT's The Closer, will carry the same number of ads as seen on traditional TV, which amounts to more than four times the ad load on many Internet sites, including Hulu. Many hour-long shows available online are able to accommodate five or six commercial breaks, each with a single 30-second ad. NBC Universal Digital Entertainment has even streamed episodes of series, including The Office, with two ads per break. According to research firm eMarketer, these Web-video ads will generate $1.5 billion in ad revenue in 2010 and $2.1 billion in 2011. For all its early success, Hulu is experiencing growing pains. Although it had generated more than $100 million in advertising revenue within two years, it is still unprofitable.
Hulu's content suppliers receive 50 to 70 percent of the advertising revenue Hulu generates from their videos. Some of these media companies have complained that this revenue is very meager, even though use of Hulu has skyrocketed. One major supplier, Viacom, withdrew its programming from Hulu after failing to reach a satisfactory agreement on revenue-sharing, depriving Hulu viewers of such popular shows as The Daily Show with Jon Stewart and The Colbert Report. Other companies supplying Hulu's content have pressured the company to earn even more advertising dollars and to set up a subscription service requiring consumers to pay a monthly fee to watch at least some of the shows on the site. On June 29, 2010, Hulu launched such a service, called HuluPlus. For $9.99 per month, paid subscribers get the entire current season of Glee, The Office, House and other shows from broadcasters ABC, Fox, and NBC, as well as all the past seasons of several series. Hulu will continue to show a few recent episodes for free online. Paying subscribers will get the same number of ads as users of the free Web site in order to keep the subscription cost low.
Paying subscribers are also able watch shows in high definition and on multiple devices, including mobile phones and videogame consoles as well as television screens. Will all of this work out for the cable industry? It's still too early to tell. Although the cable programming companies want an online presence to extend their brands, they don't want to cannibalize TV subscriptions or viewership ratings that generate advertising revenue. Customers accustomed to YouTube and Hulu may rebel if too many ads are shown online. According to Oppenheimer analyst Tim Horan, cable companies will start feeling the impact of customers canceling subscriptions to view online video and TV by 2012. Edward Woo, an Internet and digital media analyst for Wedbush Morgan Securities in Los Angeles, predicts that in a few years, "it should get extremely interesting." Hulu and other Web TV and video sites will have much deeper content, and the technology to deliver that content to home viewers will be more advanced.
Sources:
Ryan Nakashima, "Hulu Launches $10 Video Subscription Service," Associated Press, June 29, 2010; Ben Patterson, "Nearly 800,000 U.S. TV Households 'Cut the Cord,' Report Says," Yahoo! News, April 13, 2010; Brian Stelter and Brad Stone, "Successes (and Some Growing Pains) at Hulu, " The New York Times, March 31, 2010; Brian Stelter, "Viacom and Hulu Part Ways," The New York Times, March 2, 2010; Reinhardt Krause, "Cable TV Leaders Plot Strategy Vs. Free Programs on the Web," Investors Business Daily, August 18, 2009; Sam Schechner and Vishesh Kumar, "TV Shows Bring Ads Online," The Wall Street Journal, July 16, 2009; and Kevin Hunt, "The Coming TV-Delivery War: Cable vs. Internet," The Montana Standard, July 18, 2009. CASE STUDY QUESTIONS 1. What competitive forces have challenged the television industry? What problems have these forces created? 2. Describe the impact of disruptive technology on the companies discussed in this case. 3. How have the cable programming and delivery companies responded to the Internet? 4. What management, organization, and technology issues must be addressed to solve the cable industry's problems? 5. Have the cable companies found a successful new business model to compete with the Internet? Why or why not? 6. If more television programs were available online, would you cancel your cable subscription? Why or why not?
Related Topics