"Who Has Seen the Wind" by W.O. Mitchell: Prevailing Themes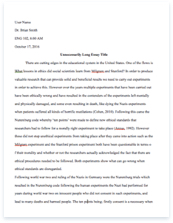 The whole doc is available only for registered users
A limited time offer! Get a custom sample essay written according to your requirements urgent 3h delivery guaranteed
Order Now
Who Has Seen the Wind is a story of a boy and his struggle to understand and interpret the world around him. W.O. Mitchell starts by setting the stage; "Here was the least common denominator of nature, the skeleton requirements of simply land and sky (…)" (1) and follows by introducing his semi-biographical protagonist, Brian O'Connal. Brian, a boy of four, lives with his parents, grandmother and brother in a small town on the Saskatchewan prairie lands. A number of colourful characters pass through Brian's life, helping him to grow and develop through a collection of situations artfully depicted by Mitchell. Brian learns about both birth and death in a very personal and intense way. The ever-present wind makes its entrance at the most suitable times symbolizing the realities, pleasures and hardships of life, and to some, God. The story is told with compassion, insight and sensitivity and Mitchell's delicate and comprehensive character development is rivalled only by his portrayal of the eccentrically beautiful prairie setting.
One of the first things Brian comes to recognize about life is birth. Although the book begins at age four it is reasonable to consider that the birth of his brother, Bobbie, had a significant impact upon Brian. The next time Brian learns about birth is through his father, when he asks about a nest of pigeon eggs that he and Forbsie observed for some time. His father briefly explains how the eggs and the pigeons inside came to be, and Brian begins to understand that birth is the beginning of life. Brian discovers the birth and reproduction of another animal, rabbits, when Forbsie's herd gets out of control. When Brian visits Uncle Sean's farm, he takes a liking to a runt pig that Ab, Sean's hired hand, was meant to kill. Later on Brian decides that "it would always be a runt, a shivery runt. It had no twist in it's tail; it never would have. The world is a funny place." (244) Brian recognizes at this point that we are all conceived, grown and born into an often unfair world.
When Brian starts school, he witnesses first hand a few instances of insensitivity quite new to him. He meets his first teacher, Miss MacDonald, who is a short-tempered and condescending woman that Brian never gets along with very well. One day, she tells Brian that "The Lord punishes little boys who do not wash their hands and then say that they did." (101) He spends that night awake in bed, fearful of the promised punishment. It is apparent that the seeds of prejudice, spite and brutality are already sown in some of the children of the town. Brian experiences this through Artie and his cold-blooded torture of gopher. In addition, Brian observes the cruel bigotry of his schoolmates towards Tang and Vooie, the two Asian children who live in the town. Experiencing situations such as the above steal away a little of Brian's childhood innocence with every occurrence.
The most poignant ongoing theme in this story is death. Early on, Brian is introduced to the truth that there is finality in death; that which has passed will not return. He first experiences this with animals, beginning with a baby pigeon, then a gopher, a herd of rabbits, the two-headed calf and ultimately his dog, Jappy. Finally, he is made to cope with the passing of both his father and grandmother. This inspires in him a burning curiosity about the limitations of life… he often wonders about heaven and death all through the story. Throughout the book there are conversations regarding mortality between Brian and others, offering the boy a multitude of viewpoints that serve to confuse, but engage, him. He is forced once and for all to accept the reality of death when his father passes away towards the end of the novel. When he fails to cry, he begins to feel callous and heartless for it. He spends the day feeling as if nothing has changed, while somewhat sullenly trying to recall memories of his father. He finally starts to cry, cradled by a quiet wind, at the thought of his mother alone. As Brian is faced with the death of others, he has to accept the fact that one day, he too will die.
Brian is forced to grow and mature very quickly, and he is required to cope with a barrage of adult situations and problems at a young age. Brian struggles through his childhood trying to understand, and it becomes difficult to observe at times, knowing that the only way for him to disentangle his youth is for him to graduate from it. Brian has to accept that life is not simple; it is not a question to be answered or even asked. Brian comes to recognize the facts and limitations of life and is made to face the realities that we all have to accept, including birth, cruelty and death. Between the covers of Who Has Seen the Wind, there is a boy, a prairie, and there is life; all of it's questions, delights and injustice; and all of it's perplexing glory.
Related Topics