What Is the Value of Life? Really in the Money?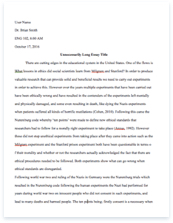 The whole doc is available only for registered users
A limited time offer! Get a custom sample essay written according to your requirements urgent 3h delivery guaranteed
Order Now
What is the value of life? We will never really know the true definition of the value of life because it is all up to each of us individually; we all have different perspectives on what we think life really is worth. However being, some people place a monetary value on life. Different excerpts show varied outlooks on life from Steve Jobs, Roger Ebert, and William Shakespeare's novel, Hamlet — showing audiences why and how a person can place a value on life. Going through a few excerpts helps us come to an understanding that placing a monetary value on a person's life is incorrect because a person's real value should come from friends, family, memories, and experience. Life is given a value and meaning when one accepts it and cherishes it, not by the amount of money a person has.
Natalie Babbitt once said, "Do not fear death, but rather the unlived life. You don't have to live forever. You just have to live." This quote has significant meaning because it is saying that sometimes, we focus more on death that's to come rather than continuing to live life as we should — like there's no tomorrow. You shouldn't anticipate death, but focus on really living your life to the fullest. This is not the case with Hamlet — a character from William Shakespeare's novel, Hamlet — who truly despises his life and hopes to end his life after his father, a king, is murdered by his uncle who then takes throne and marries Hamlet's mother. After Hamlet's father is murdered, Hamlet deems life as worthless. He backs this up by claiming that life is not more than "…a sea of troubles…" (Line 4). I disagree with Hamlet because you can't be happy if you only look at the negative side of things, you really have to look at the bright side of life in order to be happy regardless of any struggles that get in your way. My father suffered a stroke and forgot many moments of his life, — including my name — and he still suffers memory loss today, but he doesn't let that define who he is. Suffering a stroke was the closest near-death experience my father has experienced, and it has changed his ways; he stopped smoking after 50 years and he's also not capable of working anymore but still finds a way to help my mother and me around the house. My father's story can be similar to Steve Jobs's and Roger Ebert's and shows that tragic things can happen in your life but shouldn't stop you from living life and doesn't necessarily mean it's the end; tragedies and struggles shouldn't define who you are and what you can and cannot do.
Unlike Hamlet, we have Roger Ebert who viewed life and death in a positive way and didn't let any obstacle stand in his way. Roger Ebert was a film critic who was diagnosed with papillary thyroid cancer in 2002. He never let illness that cancer brought upon him stop him from doing what he loved most, and he also didn't let his long and drawn-out cancer battles define who he is. In an interview with Chris Jones from Esquire, Ebert states "…It is saving me… " (par. 18) and in a journal entry, he writes, "When I am writing my problems become invisible and I am the same person I always was. All is well. I am as I should be." (par. 18) Regardless of the cancer battles he faced and the surgeries he had to go through, he still did what he loved, nothing could stop him as he was truly passionate about movies and writing. Until his death, he continued on with his life being a film critic because he truly loved what he did. Roger Ebert really appreciated his life, because he had found something that he loved and would keep him going on in life regardless of the hardships he faced. Roger Ebert has found a way into many people's hearts with his story, leaving a lasting legacy along his journey battling cancer and being a film critic.
In the same way, Steve Jobs was also an outstanding source of inspiration and positivity. Steve Jobs was a man who was making millions of dollars without even having a college degree. He lived with his parents while working on his first micro-computer when he was just 20 years old. He had promised his mom that he would go to college, but in doing so, discovered that none of the classes offered by the college piqued his interest. He eventually became one of the richest men on earth. Steve Jobs delivered his famous commencement speech for the students of Standford University in which he acknowledges his faults and weaknesses and reminds the students that they must continue to move forward when they have encountered an obstacle. Jobs argues that as a man of experience in the work field with various failed attempts, he has come to understand that the only way to succeed is to literally never give up. Some may not take this particular route and still manage to end up doing just fine while others will listen to his words of advice with an open heart and continue striving for what they have always believed in until they have made it to where they want to be. His argument in his 2005 commencement speech delivered to the graduating class of Stanford University was "…you've got to find what you love…" (Par. 15).
His point was to keep doing what you want; to do what you love most. Job's encouraged the students to connect the dots by looking forward and never turning back, to focus on a path and keep looking forward. He said during his speech to the students, "You have to trust the dots that connect to your future and trust your gut, destiny, life, karma, or whatever." In this quote, he was pushing the students to fulfill what they desire most in life. He also kept doing what he loved the most, and by doing so, he accomplished so much in life; he exceeded expectations. Dropping out of college was an opportunity for Steve Jobs as he was able to focus on his passion which eventually became the company Apple Inc. Steve Jobs also realized that one day you can be the richest man on earth then the next you're just another dead person, and he just kept doing what he loved to do regardless. His humble beginnings started as a small company that eventually grew into an empire of a million dollar company.
All you have to do to succeed is keep a positive attitude and embrace everything in your life because when you really value everything in your life, you succeed, and you will be happy.
As a society, we shouldn't value life by the amount of money we have, — or our social status — but by how much we really enjoy life and every person in it. Life's value cannot be determined by dollar value, popularity or even by one's accomplishments. If one doesn't value life themselves, then they will be unhappy, therefore making people around them unhappy. People must depend on themselves to make their lives valuable and meaningful. Ultimately it is people's own ability and willingness to value life which gives them worth.
Related Topics