What is an Overriding Interest under UK Land Registration Act, 2002?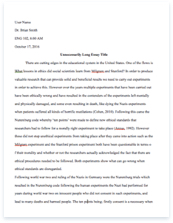 The whole doc is available only for registered users
OPEN DOC
A limited time offer! Get a custom sample essay written according to your requirements urgent 3h delivery guaranteed
Order Now
For certain reasons, certain charges will not appear on the register but they are binding on the buyer of the property. Thus the Land Registration Act, 2002 provides certain overriding interest on the property which will have binding effect even though these easements or lien is not registered in the Land Registry. The UK Government is trying to restrict the number of overriding interest that can be created against a property. Thus overriding interest is limited to those that are very essential and can be reasonably ascertained by mere inspection of the property. The UK Government has not entertained the proposal to create a new class namely 'general burdens' which could be safeguarded without being registered.
Thus the overriding interest act as an extra burden there by binding the purchaser to satisfy the claim of the overriding interest holder. The earlier 1925 Act contained uncontentious overriding provisions; there are arguments against the rights of those who are in actual occupation of land. Thus the 1925 Act protected an interest in land where its owner is in actual occupation on the land and this resulted in the multiplication of litigation on this subject.
Though the law commission actually wanted to curb this rights but it was compelled to retain the same so as to safeguard the rights through registration there by retaining these provisions in the LRA 2002 Act also. Thus the LRA 2002 Act retained the rights of the occupiers which could intrude the purchaser's rights on the property. Schedule 3, Paragraph 2 of the LRA 2002 Act offer overriding interests of those in 'actual occupation" of the property to the detrimental interest of the purchaser of that land. The oddness of the Schedule 3 , Paragraph 2 of the LRA 2002 Act is that occupancy is itself is not superseding but rather the interest the occupier has in the land he occupies has the possible to become overriding.
Under  s 8 of  Land Registration Act ,1925 that leases of 21 years and under are protected as overriding interests under s 70(1)(k) .
Licensee's interest can be protected by classifying their licenses to be legal leases so as to provide those binding successors in title. Thus they would be protected under overriding interests under s 70 (1) (k) of the Land Registration Act, 1925.
No overriding interest protection is available under s 70 (1) (k) of the Land Registration Act, 1925 if the legal leases are too short and is not required for registration on their own right. Further Licenses are also not covered by s 70 (1) (K). Thus the licenses are of personal in nature and these rights can not affect the personal rights of successors in title to the landlord and as such they can not extend overriding interests under section 70 (1) (g) as rights capable of extending protection by ' actual occupation of land'.
 It is worth while to note that ruling made by Lord Denning in Errington v Errington and Woods [1952] 1 KB 290 that contractual licenses are some rights in land which can attach purchasers of unregistered land and could be overriding interests protected by actual occupation under Land Registration Act ,1925, under s 70 (1) (g) in registered land.
In Ashburn Anstalt v Arnold and Another [1989] it was held by the Court of Appeal that contractual occupational licenses could bestow interests in land capable of binding third parties and being overriding interests safeguarded by actual occupation.
As per s 4 of the Land Charges Act, 1972, mortgage will be binding on all subsequent mortgages or purchasers provided if the same is registered. Thus the registration of mortgage on any property will supersede all legal interests created after the date of registration. As per s 70 (1) (g) of the LRA 1925, over riding interest must prevail prior to the date of registration .Further, all other overriding interest must exist at the time of registration. It is to be observed that in case of any unregistered mortgage, it will not have any overriding interest and only offers equity interest making it possible for another interest to surpass the mortgage.
The following are the overriding interest which will be governed both under the LRA 1925 and LRA 2002.
Leases that are of short in nature .It is to be noted that the definition of 'short' has underwent many changes.
Equitable legal Easements and profits
Public rights and customary rights such as rights of sleepwalk, right of way, right of drainage. These have acquired overriding since it is not clearly defined by the Act as regards who has to right or obligation to register the same.
Adverse Possession right such as squatter's rights.
Local Land Charges such as tree preservation orders.
Rights acquired under franchise rights like collect tolls, hold fairs etc.
Certain obligations like repairing embankments, sea-walls and churches.
Certain Manorial rights.
Certain rights of extracting minerals and mining.
Further, there are certain rights of person such as Actual Occupation are automatically overriding.
Estate contracts with option to purchase.
Rights emanates from out of estoppel.
Under the Land Registration Act, 2002, the following overriding interests are automatically binding on purchasers of any property.
Easements and profits that pre exist on 12 October, 2003.
Easements and profits that are crafted after 12 October, 2003 by implied grant or by prescription.
Local Land Charges.
Legal leases for a period of not more than seven years.
Certain Property privileges which were 'upgraded' by the operations of Sch 3, Para 2.
Certain Minor interest should also be protected by entry of a 'notice' on the register and they are as follows:
Restrictive covenants
Matrimonial home rights
Equitable leases
Options to buy
Estate Contracts
Proprietary estoppel
But there are certain rights which are in general nature and thus they are of not overriding in nature either under LRA Act 1925 or under LRA Act 2002. They are detailed as follows:
If a person enjoys some beneficial interest under a trust and these necessarily has to be safeguarded by a restriction on the register. It is to be noted that interest such as Tenant for Life is not overriding even if it is occupied by such person.
Registration by owner of benefit like Restrictive covenant falls under this category.
Equitable mortgages or legal mortgages.
By the inspection of the register itself, if any one comes to know any interest thereon. For instance, any interests that are registered lose any overriding status they might otherwise posses.
Thus if one analyse the wording of schedule 1(2) and Schedule 3(2) of the LRA 2002 as relating to land of which one is in actual possession or occupation is there by successfully has removed the ruling laid down in Ferrishurst v Wallcite [1999] which permitted actual occupation to be enforceable against title rather than against the land occupied.
Thus the plain reading of wording of schedule 1(2) and Schedule 3(2) of the LRA 2002 illustrate that legal easement is still overriding . But actually, legal easement does not be considered as 'legal' unless it is registered. But when it is registered, it loses its characteristic of overriding status. In other word, it implies that an easement that is expressly granted is not overriding; the person to whom it has been granted should have been registered the same.
The beneficial interests under a trust are allowed as overriding interest as it was laid down in the decisive case of Boland. In this case, a wife had an unregistered beneficial interest in the family home which was owned by her husband. In the case against her husband for recovery of defaulted mortgage loan, it was held by the House of Lords that wife's beneficial was enough to prove here proprietary interest in the land.
The occupier's interest is enforceable and enjoys overriding status. In Paddington building Society v Mendelsolm [1998] , it was held that a mother who had a prior knowledge of building society's mortgage for the building for which she and her son paid the purchase price and can not claim overriding interest due to her actual occupation. It was held by the Court of Appeal that her awareness about the mortgage shall automatically deny the protection under overriding interest.
In Abbey National Building Society v. Cann [1991] 1 AC 56[1], the House of Lords held that for the reason of the corresponding provision in England and Wales , section 70(1) (g) of the LRA 1925 , the completion of the purchase or mortgage transaction will be considered as pertinent time for concluding the presence or otherwise of 'actual occupation' . Further their Lordships was of the opinion that relevant date for deciding the prevalence of the rights forming the 'overriding interests' for this cause was date on which the estate was registered over which priority is claimed.  The facts of this case are as follows: A maisonette was purchased by George Cann in his sole name. But his mother who lived with him deferred a major portion of consideration for the above purchase. This created a constructive trust interest over the property obliquely.
At the date of completion of this deal that is on August 13 at about 11.45 a.m, Mrs.Cann's furniture was moved in the said premise and the laying of carpets was made by carpet removers on behalf of Mrs.Cann as she was away in Netherlands. The land transfer was executed in favour of George on the same day at about 12.20 p.m. George had to depend upon a mortgage company which financed a substantial portion of the consideration and the premise was offered as security for the loan.
The Mortgage and land transfer were both registered on 13th September that is one month after the date of completion of the deal and the execution of transfer. By this time, Mrs. Cann was moved and residing in the maisonette with her son.
The Mortgager brought a legal action to take over the possession of the mortgaged property as George defaulted the mortgage payment.  The main claim by Mrs.Cann that her constructive trust interest amounted to an overriding interest under section 70 (1) (g) and it was binding on the building society.
The main issue to be decided by the Court was on what date a person must be in 'actual occupation' to claim an overriding interest under s. 70 (1) (g) binding upon a purchaser mortgagee. Whether the date to be considered for the 'actual occupation 'purpose was the date of its registration or the date of its completion of the sale of mortgage.  Thus the Lordships observed that the date of completion was said to be held in favour and as per the facts of this case, it was 12.20 p.m on 13th August.
Though Mrs.Cann was able to bring in furniture and fitted the carpet but Lordships were of the opinion that didn't result in 'actual occupation'.
Thus Lord Oliver observed in the Abbey National v Cann the term 'actual occupation 'means some degree of continuity and permanence which would exclude mere fleeting presence.
In Ferrishurst v Wallcite [1999] ALL ER 972, an office block was leased by the plaintiff and it incorporated an option to purchase the whole of the block. The Court of Appeal held that if a person had a privilege over to the whole of a piece of registered land , then actual occupation of part of the land was enough to claim the right of overriding interest with respect to the whole of the land.
It is to be observed that if a transfer of property was made by fraudulent misrepresentation or where the transferor never meant that whole beneficial or legal interest in the property should devolve on the transferee, the transferor preserved an equitable interest in the property which was an overriding interest within section 70 (1) (g) of the LRA, 1925 or 2002. This was laid down by the Court of Appeals in the case of Mrs Cooling's and Building Society.[2]
In another case JA PYE (Oxford) Ltd v Graham [2002], a land owner had given Caroline Graham's late husband the right to graze animals on his land. It is pertinent to note that the license has expired 12 years back and recently Caroline Graham filed a suit against Pye claiming squatter's right or adverse possession of land.
Overthrowing the earlier verdict in favour of Pye, the House of Lords awarded Caroline Graham 57 acres of Pye's land in Berkshire. However, in 2005, the European Court of Human Rights held that the rule of adverse possession breached JA Pye's right to peaceful enjoyment of his possessions and asked the UK Government to compensate the loss sustained by Pye. The UK Government now appealed to the Grand Chamber, Strasbourg's final court of appeal.
The moral one learns from the above case that a land owner has to protect his own rights by registering the same so as to negate the possibility of grabbing the same by the squatters as the registered owner will be given adequate notice and opportunity will be given to oppose if squatters apply for ownership.[3]
CONCLUSION:
Thus the availability of 'overriding interest' protection in no doubt  a never ending concern for the purchaser of any property in UK as there is no indemnity that can be extended to any purchaser who are ensnared by such oblique rights . Thus a gullible buyer who has innocently purchased a property with the overriding interest has to wage a legal battle to establish his statutory rights over the purchased property.
However there is some sort of succour as the LRA 2002 has introduced new concept like e-conveyance as this development has rendered unregistered equitable interest as unprotected even though it has overriding interest upon actual occupation.
Thus Schedule 3, paragraph 2 will now offer protection only to those 'occupier's' interest that arise out through estoppel or by constructive notice.
In Germany and Australia, there is no overriding interest and all property rights with respect to any land must be valid if it is registered .In Germany or in Australia, even a lay man knows unless a right is registered in the registry, no one can claim that right or any overriding interest would jeopardise the interest of the buyer.
It has become necessary to register all the ' overriding interest' so that this will eliminate all the existence of occupier's unregistered and overriding interest that will influence the purchaser's  rights to acquired property.
It is to be observed the short comings of s 70 (1) (g) of the Land Registration Act, 1925 has not been fully addressed by the Schedule 3, Para 2 of the 2002 Act. Thus the       LRA 2002 just abridges the problems by eliminating the cautions and permitting notices and restrictions to be entered without the consent of the registered proprietor. This has shattered the rights of the person in actual occupation of a property.
BIBILIOGRAPHY:
Professor Elizabeth Cooke, 2003 "The New Law of Land Registration "Ch V., Hart Publishing.
Smith, R, 2003, Property Law: Cases and Materials, Longman Publications,
Home Truths; 2006, Ross Clark Answers Readers' Queries to Help Make Your Buying, Selling or Letting Easier.. The Mail on Sunday (London, England).
Smith, Henry E. 2003, The Language of Property: Form, Context, and Audience. Stanford Law Review. 55, no. 4: 1105+.
Liverpool Echo 2006, Can We Acquire a Title to Land Just by Using It? (Liverpool, England), P. 17.
The Journal, 2004, Have You Registered Yet? (Newcastle, England), V.36.
[1] Overriding interest and minor interests , Chapter 10 : Available at http://:www.oup.com/uk/orc/bin/9780199284436/sexton_chap10.pdf
[2] Kate O'Hanlon, 'Transferor retained an overriding interest in transferred, Independent, the (London), Oct, 2000.
[3] Richard Freeman –Wallace, "Beware- Squatters have rights ', The Journal, May, 2006, P. 35.
Related Topics