What Influences Do Soap Operas Have On Family Life?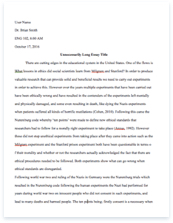 The whole doc is available only for registered users
A limited time offer! Get a custom sample essay written according to your requirements urgent 3h delivery guaranteed
Order Now
On at least five nights a week, the nation tune into their boxes, snuggle up with a cup of tea, and draw their attention to the lives of some of the country's most talked about families. No, I don't mean the Royals, the Beckhams or the Blairs, but names like the Mitchells, the Duckworths or the Bishops. Since the early sixties, people have been drawn towards the fictional lives of soap families, but why do we love feeding on other people's misery, and what affect does this have on our own lives?
People generally have mixed feelings about the influence of soap operas on family life, and believe that out of the huge variety of soaps, only a few are suitable for children. This is in fact a disadvantage to soap operas, as in many households, parents and their children often argue over what children should and should not be allowed to watch. Although most people would agree that as well as their disadvantages, soap operas have benefits to them.
Since the start of 'soap life', the writers have on many occasions, included matters that have informed the public about important issues. These include medical problems such as cancer and depression, to marital problems such as divorce and adultery. As well as these rather serious issues, soap operas give us an opportunity to escape from our own lives, and enter a world in which other people's problems seem so much worse than our own, therefore making us feel much better about ourselves.
Although, as we are drawn towards the melodrama of everyday television, we sometimes stop and think about how boring our own lives seem compared to those of the high-flying business men who find pleasure out of cheating on their devoting wives, and the sixteen year old 'druggies', who have come to a point at which, although they are only sixteen, feel as if they are about to have a mid-life crisis. Most of us never seem to take in to account that we are just normal people, whether people like being 'normal' is another matter, but it is the truth. We are normal people who have not yet come to terms with the fact that 'soap life' is in fact full of living nightmares. It has come to a point at which most people become dissatisfied with what they are getting out of life, this feeling coming from watching a variety of members of the 'soap opera family'!
Soap operas, more often than not have the ability to make us laugh as well as becoming emotionally involved. The huge variety of characters, allow us to identify with at least one of them. From dotty old grannies, to pregnant teenagers, there is always a situation that we are able to relate to, even though most of the time the issues are blown totally out of proportion!
In every soap opera that is shown on television at this present time, there is at least one issue that many people can identify with. Over the years, storylines have begun to tackle more appropriate subjects. Never the less, there is proof which agrees with the suggestion that although some of the arising topics can be quite depressing, although they have the ability to get people out of a certain state of mind. For example, during situations such as divorce, women and men have both gained confidence within themselves to get over their situation.
Recently, a storyline that has been included in most soaps, is the common but unfortunate situation of rape. Although we as a nation hate to admit it, rape is a very common and increasing problem, not to mention the underestimated damage that can be done to a person's physical and mental state as a result of it. Newspaper statistics show the growth in the percentage of young victim's who have found strength within themselves to ask for help. These articles also mention that they believe that this increase in numbers has been spurred from characters in soap operas dealing with the same problem. This shows that soaps do have the power to encourage people, and motivate them towards doing the right thing.
Stories show, that despite the growth in the advantages to watching soaps, they also have a part to play in rising crime rates, and assaults. I believe, that if you know the difference between right and wrong, then fair enough, you would realise that what you see on television is not always a prime example of ways in which you should act. What we have to remember is that watching a soap opera, is like reading a book. It is fiction, and even though people do things that are wrong, this is not an example that should be followed.
Minds that are still young and na�ve of all possibilities, are easily distracted, and influenced by what they have seen and heard. It cannot be said that soaps are totally to blame for encouraging bad behavior amongst youngsters, as at the end of the day, it is up to the parents to control their children by setting a good example.
Another unfortunate disadvantage of watching soaps, is that nowadays, family relationships have been corrupted by shows which interrupt the day to day schedule of family life. Before the invention of television, families would always find time to discuss problems, or just have general conversations, but now, it is as if our lives have been taken over by a box. People no longer have time to talk to each other, and in most houses, the television is on for about at least ten hours a day, making a total of seventy hours a week. Personally, I think it is terrible that we find ourselves saying "Oh sorry mum, I can't talk right now. Eastenders is on." Although even I hate to admit it, even I find myself saying this on occasions. It is as if we have a permanent 'TV guide' engraved into our memories. We can remember what time Emmerdale is on, yet remembering birthdays is a 'no-go area'.
It is funny that adults often say that children are glued to their screens nearly all the time, but people don't realise, that in fact parents are getting just as bad as their children, and this fact contributes to the reason why the British have generally become a nation of soap addicts.
To conclude, it has to be said, that our lives are controlled by what we see, hear, and what we believe, but these beliefs come from small influences, and sometimes, we as humans don't realise when we have been made to think something. Soap operas, do in fact have a part to play in the way that we react to things, therefore, we know that we are influenced by soap operas, whether this influence is good or bad is a personal opinion. At the end of the day, our lives, although we do not realise this, is just one huge Soap Opera.
Related Topics