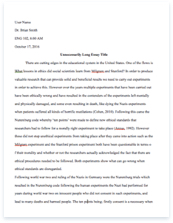 The whole doc is available only for registered users
OPEN DOC
A limited time offer! Get a custom sample essay written according to your requirements urgent 3h delivery guaranteed
Order Now
I. Introduction
Wendy's restaurant is an international fast food chain restaurant which focuses on selling high quality products to its customers. The company started its operation on 15th November 1969 with its head quarters in Ohio, United States. (Wendy's) The company has got more than seventy seven percent of its outlets franchised and has got the fourth position among the other international fast food chains. Majority of its outlets are located in North America and they focus on the facilities provided on the customers, for example appearance of the outlets and the workers. Their menu mainly contains sandwiches, hamburgers, fries and beverages. The restaurant is really famous for its square shaped hamburgers, sea salt fries and frosty. Wendy's fast food chain had some trouble in achieving brand diversity after its initial successful growth, which resulted in the launch of several advertising campaigns to gain back its place in the market. One of the latest slogans released in North America is "Now that's better". (Wendy's Wiki)
II. Research Objective
The main objective of this research is to find the current problems faced by Wendy's fast food chain and to create effective solutions in order to make Wendy's Restaurant the number one among the competition. A Restaurant fast food chain is only successful if it can make happy and loyal customers. The main aim is to conduct proper online research and focus on the various challenges faced by the fast food chain. My main aim is to obtain the results of several surveys that are available online. New campaigns can also be launched in order to increase the public awareness regarding the great services provided by Wendy's to its customers. The using of social media sites in order to target and interact with customers is an effective way to build a strong relationship with the customers. By analyzing the results obtained from the research work, an effective solution can be de deployed in order to save Wendy's restaurant from its challenges and threats. This will attract more investors interest in Wendy's fast food chain which will eventually help in making Wendy's the top fast food chain restaurant in the market.
III. Research Analysis
The result from the research work proves that Wendy's restaurant chain can easily become the number one fast food chain. Wendy's fast food chain is the only restaurant that doesn't use any frozen ingredients while making its food menu. The fast food also focuses on the appearances of both the restaurant outlets and the employees working there. More emphasis is given in order to make customer's experience a pleasant and memorable one. The online survey results show us the different customer views and thoughts regarding Wendy's restaurant and other fast food chains. In this research process I have used data from few research results found online; According to that mainly statistical analysis was used to obtain and analyze data. The market research data is really important in determining the solutions for Wendy's challenges. The fast food chain has recently grown more than 3 percent per year during the past five years. The main problems faced by Wendy's are faulty management by the franchised outlets, recession, strong competition from competitors, increasing beef price, breakfast menu problems and the increasing change in customer's diet. (daily finance) It was interesting to find that many people didn't know about the different healthy menu items introduced by Wendy's restaurant.
IV. Conclusion
Wendy's restaurant is really exceptional when compared with other fast food chains. It has got good reputation among the customers as it use only fresh ingredients for making their products. They never use frozen items and completely focuses on improving the restaurants appearance and employees behavior. By implementing few changes Wendy's can solve all their problems and become the number one fast food chain. (NM) After carefully analyzing the data via the research process, its being found that Wendy's need to provide more healthy food options for the customers. Also the people weren't aware of the current healthy menu food items introduced by Wendy's fast food chain; this clearly indicates that the restaurant needs to provide more publicity regarding it. (Wendys Scribd) The franchised branches should be checked and monitored regularly in order to make sure that the management is running properly and in compliance with Wendy's standards. The increasing beef price and competition from rival fast food chains can be dealt by using high quality products from local suppliers. Wendy's can certainly become the number one if they are able to come up with new, affordable and variety of healthier products for the customers. (burger business)
V. Bibliography
burger business. (n.d.). Retrieved from www.burgerbusiness.com daily finance. (n.d.). Retrieved from www.dailyfinance.com
NM. (n.d.). Retrieved from www.nm.com
Wendy's. (n.d.). Retrieved from http://www.aboutwendys.com/
Wendys Scribd. (n.d.). Retrieved from www.scribd.com
Wendy's Wiki. (n.d.). Retrieved from http://en.wikipedia.org/wiki/Wendy's
Related Topics