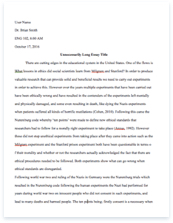 The whole doc is available only for registered users
A limited time offer! Get a custom sample essay written according to your requirements urgent 3h delivery guaranteed
Order Now
Wealth and fame are two qualities that are often hard to differentiate; yet they are very often intertwined. Therefore, we ask ourselves this: is it money or fame that makes a person? Both elements are desired by almost all humanity. Fame and wealth differ and are similar in many ways. Fame is easier to achieve than wealth, fame doesn't mean necessarily being rich, and money is more desired than fame. People that are well known for what they did are famous. People that have an extraordinary sum of money are referred to as rich or wealthy, depending on the extent of their wealth. Riches can lead to fame and also vice versa. The major difference between fame and wealth are that you can be rich without being famous, and also you can be famous without being rich. These two words are repeated in roughly every single rapper's song, they are what rappers die trying to get and some end up having it. Both are splendid features to own because they instill a sense of power and voice to be heard in the world. Money can be used in endless ways and to solve all problems except health wise.
It usually takes ten to twenty years to create one's wealth, on the condition that a person is conservative of his money and wise and resourceful in handling it. This clearly portrays the level of difficulty of how big money is usually earned. Where on the other hand, fame could be gained easily by doing something stupid and posting it on a social media. This shows that wealth is what everyone desires and how challenging it is to own. Being famous doesn't necessarily indicate one being rich and this is the feature that separates them and makes a huge difference. It is because you can know a lot of people and plenty of people could know you just because you're a good person that contributes to the world; you could be a person that goes around to different parts of the world and discovers new things. A wealthy person may lose his wealth by one way or another any day. But fame will not be lost so quickly. If a man is careful he cannot only maintain his fame but can also enhance it. Some wealthy men become famous but their fame is lost with their wealth.
Some famous men do get wealth but they maintain their fame even when they are lose wealth. A wealthy man is respected in his own circle. While a famous man is respected wherever he is known. A person who is independently wealthy has freedom, the freedom to move, to learn, to grow, to change the world in great and small ways. Wealth allows a person to indulge his or her passion in ways the famous and powerful cannot do. Wealth does not create instant fame. Indeed most wealthy people are anonymous, unknown to the general public. They prefer it that way, pursuing their passions in the background. Wealth is a means, not an end. Wealth is meaningless unless it is accompanied by action to better the world. We have heard of many examples of persons who have betrayed their country for the sake of the money. Famous persons may be selfish in their own way but they know that their fame depends upon their merit and have thus to behave in certain way. A poet, a painter, a politician, a scientist or a social worker has to show his worth before he/she becomes famous. In a sense fame is the reward of some great work, which benefits society. Wealth can be viewed in many different ways.
Some may view it as a contentment and knowledge. I completely agree because with these two things will come the greatest wealth a person can achieve. Money does not necessarily mean contentment although some people think that it does. Wealth is not having money, property, and power if these things cannot make a person truly content. These things do not necessarily bring wisdom either. Some may also say, the wealthy obtain the best table, get a hold of the best waiters and waitresses, and they are given their orders quicker. That is the power that wealthy people encompass compared to the people who are not as wealthy. Most wealthy people use their wealth to become the head of a business or politics. If you see all candidates who are running for president and presidents from the past and present, they were all wealthy and with their wealth, they gained power and support of the people. The wealth brought them power. One comment that can be addressed to the proverb "Money can't buy you happiness" is that being said in a BMW serves much more satisfaction than being said in a Bicycle. Money is the key to success and happiness.
In the movie "Shortcut to Happiness", Jabez Stone asks the devil for success and happiness in return for his soul. Jennifer love Hewitt playing the devil instantly provides him with money for it can easily reveal happiness when used wisely and cautiously. This is often what is agreed upon everyone for money mostly craves the forbidden fruit in the world. There are many famous people that became famous through their wealth. Take for instance Bill Gates, his family was always wealthy, in fact he inherited his starting wealth from his father. He became famous later in life by using his wealth to be a cofounder of Microsoft, though this is an uncommon outcome. He is a common example for being famous through wealth. There are also many famous people that are not rich. Take for instance Hitler. He is not known for his wealth. He is known for the genocides he had committed. Even though John Wilkes Booth was an actor, he is remembered, mainly, for the assassination of Abraham Lincoln. Many actors and actresses start of poor or middle class then gain wealth from becoming famous. The common goal in every person's life is to be peaceful and happy.
Being the richest man in the world does not mean you are the happiest man in the world, although money can buy you happiness sometimes, but not always. So another measurement of success your can be how happy you are with your life. It might be having a warm family and children, having lots of friends or maybe just having someone who truly loves you. In addition, as times change, the measurement of success in life also changes. For examples, wealth, thing that many people use to judge success in one's life, is changing when time has passed. Thousands of years ago when humans were still a cavemen, it might have been how big you cave was. Hundreds of years ago it might have been how big your land was.
Today it is how much money is in your bank account, so maybe in the future it might be something else. There is no question that fame and money is what all of us desire, however, they are elements that can be gained. God provided humans with the capability to have money and fame. After all money is nothing but pieces of paper and fame is nothing but the love of humans to be known. However, health is something not everyone is blessed with, the only thing that can't be bought with money and fame. For this, we must always be grateful for the blessings stilled upon us. Personally, I would rather live on the streets with perfect health knowing I have the capability of changing the course my life than being wealthy and constantly ill.
Related Topics