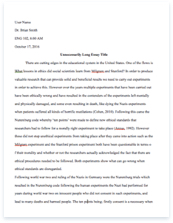 The whole doc is available only for registered users
A limited time offer! Get a custom sample essay written according to your requirements urgent 3h delivery guaranteed
Order Now
I. CURRENT SITUATION
A. CURRENT PERFORMANCE
Wal-Mart is the world's number 1 retailer, with more than 4,800 stores, including 1,475 discount stores, 1,750 combination discount and grocery stores (Wal-Mart Supercenters in the US and ASDA in the UK) and 540 warehouse stores (SAM's Club).
Nearly 75% of its stores are in the US, but Wal-Mart is expanding internationally. Wal-Mart is the number 1 retail in Canada and Mexico. The company also owns nearly 38% of Japanese supermarket chain SEIYU.
Wal-Mart generated a solid performance for the fiscal year 2004 ended January 31th. Here are some important numbers:
Ø Net sales increased from 229.6 billion to 256.3 billion (+ 11.6%).
Ø Total asset increase 10.7% to 104.9 billion.
Ø When compared to fiscal year 2003, Wal-Mart stores segment experience a 9.1% increase in operating profit and a 10.9% increase in sales in fiscal year 2004
Ø Domestic expansion resulted from the addition of 139 new discount stores, Supercenters and Neighborhood markets, as well as 130 conversion and/or relocation from Discount stores to Supecenters.
Ø Internationally, Wal-Mart added 83 units net of clothings. Worldwide square footage increased approximately 46 million per square or *%.
B. STRATEGIC POSTURE
1. Mission
Wal-Mart mission statement is:
"To give ordinary folk the chance to buy the same thing as rich people."
Sam Walton built Wal-Mart on the revolutionary philosophies of excellence on the workplace, customer service and always having the lowest price. The 3 basic beliefs of the company are:
1) Respect for the individual
2) Service to our customers
3) Strive for excellence
Wal-Mart strives to always do the right things in the right way. The company does not accept the notion that business as usual is ever appropriate, and Wal-Mart mission is to ensure that constant change remains a vital part of the company culture itself.
2. Objectives
Ø Remain a leader and set higher standard for many years to come.
Ø Continue to deliver quality product at outstanding value.
Ø Attract Associate to serve an increasingly diverse customer base.
Ø Recruit and promote from all segment of society and provide a work environment in which individuals can succeed based on their own merits.
Ø Keeping pace with the regular changes in the regulatory environment.
3. Strategies
Ø Committing to grow by raising the standard of living for their customers
throughout the world.
Ø Providing a broad assortment of quality merchandise and services at Every Day Low Prices (EDLP) pricing strategy.
Ø Committing to place a lot of emphasis on it s customers ( what they want, when they want it and at what value…)
Ø Fostering a culture that rewards and embraces mutual respect, integrity and diversity.
Ø Building mutually profitable relationship with suppliers.
Ø Continuing to expand nationally and internationally.
4. Policies
Sam Walton released 10 rules for building a successful business. They are:
1) Commit to your business
2) Share your profits with all your Associates, and treat them as partners.
3) Motivate your partners. Money and ownership alone are not enough.
4) Communicate everything your possibly can to your partners.
5) Appreciate everything your Associates do for the business.
6) Celebrate your successes and find some humor in your failures.
7) Listen to everyone in your company. And figure out ways to get them talking.
8) Exceed your customers' expectations.
9) Control your expenses better than your competition.
10) Swim upstream. Go the other way. Ignore the conventional wisdom.
Wal-Mart has also a "No Solicitation and Distribution policy" (inside their stores, clubs, distribution centers and other facilities) and a "Customers satisfaction guaranteed by repair, refund or exchange Policy".
II. CASE ISSUES
Company Image (CI#1): Wal-Mart has been the subject of more than 24 complaints to the National Labor Relations Board (NLRB) since November 2001. The accusations involve sex discrimination, illegal immigrant and anti-union activities. Will the company be able to sustain a good brand image?
Mature Industry (CI#2): Saturation in the US market was mainly due to the fact that Wal-Mart already served the most desirable areas of the market with 2000 plus units. As the mass merchandise retail in general seems to be a mature industry, will Wal-Mart be able to continue its growth strategy?
Multi-domestic growth (CI#3): The initial move abroad of Wal-Mart was based on the saturation in their domestic market. However, global retailing demands a huge investment and gives no guarantee on return. As an illustration, Wal-Mart has faced legislative problems in Germany and restrictive trading practices have contributed to its constrained growth. Therefore, will Wal-Mart be able to face the legislative environment in foreign countries and adapt its marketing mix in order to overcome the cultural and lifestyle differences?
III. CORPORATE GOVERNANCE
A. BOARD OF DIRECTORS
The Board consist of 13 members, of whom 9 are outsiders directors:
X c = Chairman X = Members ¨ = Presiding Director · = Chairman of the board
Audit Committee CompensationNominating andGovernance Committee ExecutiveCommittee Stock OptionCommittee StrategicPlanningAnd Finance Committee
Independent Directors X c
James W. Breyer
Ms. Michele Burns X
Douglas N. Daft X
Roland A. Hernandez X c
John D. Opie X
J. Paul Reason X
Jack C. Shewmaker X
Jose H. Villarreal ¨ X c
Christopher J. Williams
Inside Directors
David D. Glass X c X
H. Lee Scott, Jr. X X c
John T. Walton X
S. Robson Walton · X X
* Audit and Committees members are used to ensure feedback and monitor implementation and compliance.
James W. Breyer
He is the Managing Partner of Accel Partners, a venture capital firm. He is also a director of RealNetworks, Inc. He has been a member of Wal-Mart's Board since 2001. (outsider)
Ms. Michele Burns
She is the Executive Vice President and Chief Financial Officer of Delta Air Lines, Inc. and has served in that position since August 2000. She is also a director of Cisco Systems, Inc. Ms. Burns has been a member of Wal-Mart's Board since 2003. Her previous experience in accounting, finance and corporate tax is a pro for the company. (Advantage) (outsider)
Douglas N. Daft
retired chairman of the board and chief executive officer of The Coca-Cola Company, he has been appointed to the Board of Directors of Wal-Mart Stores, Inc. He remains a Board member of the McGraw-Hill Group of Companies; Advisory Board member for SISTEMA, the Russian Telecom company; Advisory Board member of Longreach, a Japan- based investment firm. His knowledge of the Asian market could be a good opportunity for Wal-Mart expansion strategy. (Advantage) (outsider)
Roland A. Hernandez
He is a director of MGM Mirage, The Ryland Group, Inc., and Vail Resorts, Inc. Mr. Hernandez has been a member of Wal-Mart's Board since 1998. (outsider)
John D. Opie
He serves as the lead director of the Board of Directors of Delphi Corp. He has been a member of Wal-Mart's Board since August 2003. Mr. Opie might be interested in Wal-Mart only to gain information and opportunities on systems technology (concerning trucks, commercial vehicles and so on.(outsider) (Conflict/ Advantage?)
J. Paul Reason
He is the President and Chief Operating Officer of Metro Machine Corporation, an employee-owned ship repair company, since July 2000. He is also a director of Amgen Inc. and Norfolk Southern Corporation. He has been a member of Wal-Mart's Board since 2001. (outsider)
Jack C. Shewmaker
He is the President of J-COM, Inc., a consulting company, and he is a rancher. He is also a former Wal-Mart executive who retired in 1988. Mr. Shewmaker has been a member of Wal-Mart's Board since 1977. (outsider)
Jose H. Villarreal
He is a partner in the San Antonio, Texas office of the law firm of Akin, Gump, Strauss, Hauer & Feld, L.L.P. Mr. Villarreal has served as a member of Wal-Mart's Board since 1998. His knowledge in law is potentially a big pro for the company. (Advantage) (outsider)
Christopher J. Williams
He is the Chairman of the Board and Chief Executive Officer of The Williams Capital Group, L.P., an investment bank. Since 2002, he has also served as the Chairman of the Board and Chief Executive Officer of The Williams Capital. Management, LLC, an investment management firm. In addition, Mr. Williams serves as a director of Harrah's Entertainment, Inc. (outsider)
David D. Glass
He is the Chairman of the Executive Committee of the Board and has served in this position since February 2000. Mr. Glass served as Wal-Mart's President and Chief Executive Officer from January 1988 to January 2000. Mr. Glass has been a member of Wal-Mart's Board since 1977. I think it is a little odd that Mr. Glass (ex-CEO of Wal-Mart) is currently the person in charge of implementing the policies. That might be sources of conflict. (insider) (Conflict?)
H. Lee Scott, Jr.
He is the President and Chief Executive Officer of Wal-Mart and has served in that position since January 2000. Mr. Scott has been a member of the Board since 1999. (insider)
John T. Walton
Mr. Walton is the Chairman of True North Partners, L.L.C., which holds investments in technology companies. He has been a member of Wal-Mart's Board since 1992. John T. Walton is definitely a pro for the company since he is personally tied to the company. However, the fact that he has been member of the board for so long might mean that he has too much power over the company. (insider) (Advantage/Conflict?)
S. Robson Walton
Son of Wal-Mart founder Sam Walton, S. Robson Walton is Chairman of the Board of Directors of Wal-Mart Stores, Inc., a position he has held since 1992. Prior to his employment at Wal-Mart, Rob was in private law practice as a partner with the law firm of Conner and Winters in Tulsa, Okla. Sam Walton is a pro for the company since he is also personally tied to the company, however the same comment than above can be done.(insider)
* Thomas M. Coughlin a former vice chairman of the board of directors, resigned after a disagreement between Coughlin and the company over the results of a recent internal investigation. The probe focused on misuse of corporate gift cards and personal reimbursements that appear to have been obtained from Wal-Mart through false invoices and expense reports, according to a filing with the U.S. Securities and Exchange Commission. The amount of the funds involved is estimated to be $100,000 to $500,000.
B. MANAGEMENT STYLE
Wal-Mart claims to have a partnership management size, since the board and the top management work closely with each other to develop organizational objectives, mission, strategies, and policies. Moreover, the board often creates committees of its members, matching function to expertise and audits are frequently used to ensure feedback and to monitor implementation. However, I believe that the organization is also using a marionette management style, because the board is composed largely of stockholders and/or representatives of institutional shareholders (John T. Walton, S. Robson Walton)
IV. EXTERNAL ENVIRONMENT SCAN
A. SOCIETAL ENVIRONMENT
1. Economic
Ø Lower trade barriers in a number of countries, which provide the opportunity for Wal-Mart to expand internationally. (CI#3)
Ø Very low interest rates
Ø Exchange rate fluctuations
Ø Easy availability of consumer credit
Ø Falling unemployment rates
Ø Very low inflation
Ø A relative low personal saving rate
Ø Limited growth in the job market
Ø Bankruptcies at major chains such as Kmart
Ø Significant continued layoffs at larger corporations requiring job migration and leading to large numbers of consumers employed as temp workers.
2. Technological
Ø Due to the continuous increase worldwide in internet usage and acceptance, many discount retailers have established an Internet presence. Sales are made through Walmart.com
Ø Continuous advances in technologies allow more efficient operations
Ø Inventory control system are becoming more and more sophisticated and efficient
3. Political-Legal
Ø Global tension, uncertainty and terrorism
Ø Legislative regulation are different in each country
Ø Tax laws are changing quite often
Ø Environment issues have to be taken into account
4. Sociocultural
Ø Changing household composition and lifestyle
Ø Malls are losing market share to discounters and superstores (such as Sam's club)
Ø New trends include a higher demand for convenience type foods such as ready-to-eat meals
Ø There is a growing tendency for tele-shopping via internet.
Ø Organization are aware of the benefits of having a diversified workforce
B. TASK ENVIRONMENT
1. Threat of New Entrants
Ø Low-Medium -For a new comer it is very hard if not impossible to set up relations with suppliers and at the same time to have bargaining power over them such as Wal-Mart. Although Wal-Mart's large market share and low cost operations discourages new entrants, there may still be new entry in the form of smaller stores that may divert customers from Wal-Mart.
2. Bargaining Power of Suppliers
Ø Low – The number of suppliers worldwide of merchandises is fairly high. Wal-Mart has nearly 3,000 suppliers. Wal-Mart is one of the top customers for consumer product manufacturers. Retailers deliberately ensure that they don't become too dependent on any one suppliers. No single vendor constituted more than 3 percent of Wal-Mart's overall purchase volume. Therefore, in particular, Wal-Mart has very high bargaining power with its suppliers.
3. Threat of Substitutes
Ø Medium-High – Product that discount retailer selling can be easily substituted. There are many stores that sell similar product as Wal-Mart. The only difference is that Wal-Mart sells its merchandise at lower price than any other stores and has established a very loyal customer base.
4. Bargaining Power of Buyers
Ø High – Consumers have quite high bargaining power in the retail industry as the switching cost is very low and there is intense competition.
5. Intensity of Rivalry Among Established Firms
Ø Medium-High – Although Wal-Mart has established overwhelming superiority in mass merchandiser market and has a very large market share, the rivals are not withdrawing from the market. They are doing best efforts to survive by focusing on niche market segment and appealing to different customers groups, such as high income customers.
V. INTERNAL ENVIRONMENT
A. CORPORATE STRUCTURE
Wal-Mart has a hybrid structure with divisions within strategic business unit (SBU).
The company operations are comprised of three business segments:
1) The Wal-Mart stores segment (Discount stores, Supercenters, Neighborhood markets) in the United States.
2) The SAM's club segment which consists of membership warehouse clubs in the United States.
3) The international segment which consists of operations in eight countries and Puerto Rico.
B. CORPORATE CULTURE
Ø Wal-Mart is a global retailer committed to growing by improving the standard of living for its customers throughout the world. They earn the trust of the customers every day by providing a broad assortment of quality merchandise and services at every day low prices (EDPL) while fostering a culture that rewards and embraces mutual respect, integrity and diversity.
Ø Wal-Mart has a high level of employee involvement : the company has been sharing profit with its employees since 1974. The employees are called associates an down 8% of the company stock. Wal-Mart recruits 70% of its management from its own workers. Employees' attitudes are aligned with the company corporate culture.
Ø Each store performs the activities in the same way and all employees get the same training. In this way, Wal-Mart is able to standardized its operations, which leads to major cost saving.
C. CORPORATE RESOURCES
1. Marketing Mix
a. Product
Ø Wal-Mart offers a huge line of products and services. Selective private labels and licensed brands are:
· Athletic Works
· Catalina (clothing, licensed)
· Disney
· Equate (health and beauty aids)
· Faded Glory (jeans, licensed)
· General Electric
· George
· Great Value (dairy, dry grocery, meat, and produce)
· Kid Connection
· Mary-Kate and Ashley
· McDonald's
· No Boundaries
· Ol' Roy (dog food)
· One Source (vitamins)
· Puritan
· Sam's American Choice (grocery items)
· Starter
Ø Throught its different retail divisions (ASDA, neighborhood market, SAMs club, Supercenters, stores) Wal-Mart display general merchandise, food or a combination of both.
Ø Wal-Mart also have specialty divisions that include services such products and services such as:
· Wal-Mart Optical
· Wal-Mart Pharmacy
· Wal-Mart Vacations
· Wal-Mart's used Fixture and Auctions
· Tire and Lube Express
· Wal-Mart Alaska Bush Shopper
b. Place
Ø Wal-Mart Stores – Wal-Mart stores are the flagship retail division of Wal-Mart Stores, Inc. They are a national discount retailer offering a wide variety of general merchandise.
Ø Supercenters – The Wal-Mart Supercenter provides one-stop family shopping convenience. The store combines a full-line of groceries and general merchandise department under one roof.
Ø SAM's club – the country's largest membership warehouse club operating with a renewed focus on serving small business owners. SAM's club has more than 530 Clubs in the United States serving 46 million members.
Ø Neighborhood Markets – Generally, they are located in markets with Wal-Mart Supercenters, supplementing a strong food distribution network and providing added convenience while maintaining Wal-Mart's Every Day Low Prices.
Ø International – Wal-Mart posses 1,300 unit in nine countries (Argentina, Brazil, Canada, China, Germany, Korea, Mexico, Puerto Rico and United Kingdom).
Ø Walmart.com – Wal-Mart website provides a great selection, high-quality merchandise, friendly service and Every-Day Low Price to better serve and satisfy the customer
c. Promotion
Ø Wal-Mart uses five core promotion elements:
i. Advertising: TV, Press (newspaper), in-store POP (leaflets)
ii. Direct Marketing – Through the door
iii. Sales Promotions – loss-leaders (while stock lasts), multi-buys, Roll Back.
iv. PR and Publicity – Charity, sponsorships, Local Community Grants
v. Personal Selling- Employee training and commitment
Ø The thrust of Wal-Mart's TV commercials has been consistent over the years. By unwaveringly maintaining its EDLP policy throughout its history, the company imparts a consistent message to consumers– "low prices save you money."
Ø By sticking with a direct mail monthly circular, shunning high profile sales and running minimal TV spots that feature real people rather than models and celebrities, Wal-Mart maintains the lowest ad costs in the business. Wal-Mart saves on advertising by spending 1 percent of sales on advertising, that is one-sixth of its rivals, thus creating a cost advantage in relative terms.
Ø The beauty of Wal-Mart's marketing program is it's simplicity. Wal-Mart has engendered a trust with customers that they will always find that low price, and chances are good that a product will always be in stock. The consumer understands this and responds. Advertising may not rank high in terms of dollars spent, but in its most basic form, it has proven to be priceless.
d. Price
Ø Wal-Mart commitment is to sell products at the lowest price. Here are three pricing philosophies that the company follows:
i. Every Day Low Price (EDLP)
ii. Rollback (When Wal-Mart costs get rolled back, the company lower their Every Day Low Price even further)
iii. Special Buy (exceptional value)
2. Finance
The financial results for the fiscal year 2004 were solid for Wal-Mart with reported net income of $9,054 billion on revenue of 256.3 billion compared to net income of $7,955 billion of 229.6 billion in 2004.
Wal-Mart international segment had an operating profit increase of 18.6% and sales increase of 16.6% compared to fiscal year 2003. The largest contributors to the strong international performance were Canada, Mexico and United Kingdom.
The company and each of its operating segment had net sales (in millions) for the fiscal year 2004 ending January 31:
Ø Wal-Mart stores: $174,220 compared to $157,120 in fiscal year 2003.
Ø SAM's club: $34,537 compared to $31,702 in fiscal year 2003.
Ø International: $47,562 compared to $40,794 in fiscal year 2003
Wal-Mart has a strong balance sheet with a lot of cash ($5,199 billions in year 2004 compared to $2,758 billions in year 2003).
Wal-Mart inventories has only increased slightly to $26, 612 billions compared to $24,891 in 2003.Wal-Mart short-term debt and long-term debt have both respectively increased to $6,367 billions (compared to $5,793 billions in 2003) and to $20,099 billions (compared to $19,608 billions in 2003)during fiscal year 2004. This is not very good for the company, especially because the short-term debt amount is higher than the company cash amount.
Wal-Mart activity ratios have remained the same as they were in year 2003. The liquidity ratios are very poor with a cash ratio of 0.13% and a quick ration of 0.9% ! With such a low liquidity, Wal-Mart might have difficulty to sustain their current growth strategy, unless they use exchange of shares in means of payment. Although Wal-Mart profitability ratios did not increase, they are still a little bit above of the industry with a ROE of 20.8% (industry: 18.9%) and a ROA of 14.1% (Industry: 12.9%)
Income Statement Jan 04 Jan 03
Revenue 256,329.0 244,524.0
Cost of Goods Sold 194,895.0 188,406.0
Gross Profit 61,434.0 56,118.0
Gross Profit Margin 24.0% 22.9%
Net Income After Taxes 9,075.0 8,232.0
Balance Sheet Jan 04 Jan 03
Cash 5,199.0 2,758.0
Net Receivables 1,254.0 2,108.0
Inventories 26,612.0 24,891.0
Other Current Assets 1,356.0 726.0
Total Current Assets 34,421.0 30,483.0
Total Assets 104,912.0 94,685.0
Accounts Payable 19,332.0 17,140.0
Short-Term Debt 6,367.0 5,793.0
Other Current Liabilities 11,719.0 9,684.0
Total Current Liabilities 37,418.0 32,617.0
Long-Term Debt 20,099.0 19,608.0
Total Liabilities 61,289.0 55,348.0
Total Equity 43,623.0 39,337.0
3. Research and Development (R&D)
Ø Wal-Mart is using a process R&D since the company is focusing on delivering quality products at low prices. In order to obtain low price, Wal-Mart has improved the production equipment and has reduced unit manufacturing costs.
4. Operation and Logistics
Ø Wal-Mart operates with low operational costs, due to efficient logistics and scale economies. Therefore, it can offer everyday low prices to its customers.
Ø Wal-Mart's store design is not aimed at extravagant attractions. The low cost design of the stores gives the customers the message of value and savings.
Ø Wal-Mart provides a basket of goods to local customers depending on local tastes, local economy and demographics.
Ø Wal-Mart sustains its competitive advantage over its rivals to a large extent via its distribution and outbound logistics. It basically knows faster than its competitors what is selling and what is not selling on the shelves. The distribution system has a network of suppliers, distribution centers and their own vehicles to deliver the goods between the stores or to supply the goods to a store from the distribution centers.
Ø Wal-Mart has invested heavily in its unique cross-docking inventory system. Cross docking has enabled Wal-Mart to achieve economies of scale, which reduces its costs of sales. With this system, goods are continuously delivered to stores within 48 hours and often without having to inventory them. Lower prices also eliminate the expense of frequent sales promotions and sales are more predictable. Cross docking gives the individual managers more control at the store level.
Ø Wal-Mart is using an RFID tag that allow the company to deal with security and access control, tracking, and monitoring/management.
Having all the factors outlined above it can be said that Wal-Mart's distinctive competence is its operational efficiency and superior logistics.
5. Human Resource Management (HRM)
Ø More than 1.2 million Associates work at Wal-Mart in the U.S. Seventy-four percent of Wal-Mart's hourly store associates in the U.S. work full-time. That's well above the 20 – 40 percent typically found in the retail industry. The company is a leading employer of Hispanic Americans, with more than 128,000 Hispanic associates. Wal-Mart is one of the leading employers of African Americans, with more than 206,000 African-American associates. More than 220,000 of their associates are 55 or older. Wal-Mart project to create positions for more than 100,000 new jobs in 2005.
Ø Wal-Mart believes that attracting diverse associates and suppliers is critical for the success of the company. In establishing the Office of Diversity in 2003, Wal-Mart appointed a chief diversity officer. Her team serves as the company's focal point for diversity initiatives that place Wal-Mart among corporate leaders in this regard.
Ø Wal-Mart actively recruits talent from colleges and universities with significant populations of diverse students, including many women's colleges, historically black colleges and universities, and colleges with a high Hispanic representation. Additionally, Wal-Mart recruited at more than 59 diversity career fairs in 2004.
Ø Although the company claims to have a diversity policy, there is evidence that women and minorities are not treated equally among the other associates. Many lawsuits are filed for this matter. (CI#1)
Ø Seventy-six percent of Wal-Mart store management started in hourly positions. The company believes in promoting from within. Many associates will advance to careers in retail, but also to careers which support the company core business: real estate, public policy, merchandising, logistics, information technology, marketing, advertising and more.
Ø Wal-Mart clearly stated that they were anti-Labor Union. (CI#1)
6. Information Systems (IS)
Ø Wal-Mart's automation efficiencies drive the so-called Retail Link Strategy in that it has a very efficient way of exchanging POS data with their suppliers. Therefore, by working directly with suppliers on just-in-time principles, it manages a superior inventory control over their rivals.
Ø Wal-Mart owns the largest and most sophisticated computer system in the private sector. It uses a MPP (massively parallel processor) computer system to track stock and movement which keeps it abreast of fast changes in the market. Information related to sales and inventory is disseminated via its advanced satellite communications system.
VI. SWOT/TOWS ANALYSIS
A. SWOT ANALYSIS
Strengths Weaknesses
1. World's number 1 retailer2. Customer service3. Supercenters offer one stop shopping4. Satisfaction guaranteed program promoting customer goodwill5. Company culture and employee motivation6. High bargaining power over supplier7. Sophisticated distribution systems8. Superior information system9. Low price everyday 10. Geographic presence11. Solid financial standing12. Stock ownership and share-profit with employees13. Sells a large variety of brand name products14. Strong community involvement 1. Few women and minorities in top management (CI#1)2. Pending litigation (CI#1)3. Puts smaller retailers out of business4. "Cheap" image (CI#1)5. Keep poor performance employee on hand6. Employee and customers theft7. Old fashion store policies8. The congestion of the large stores might deter customers from wanting to go to shop at Wal-Mart.
Opportunities Threats
1. Consumers want ease of shopping2. Expanding e-commerce3. Expanding into emerging markets (CI#2) (CI#3)4. Expanding into urban marketplaces (CI#2) (CI#3)5. Offering new products6. Environment conscious consumers 1. Industry maturity (CI#2)2. Labor unions (CI#1)3. Growing criticism against Wal-Mart4. Expense of internalization (CI#3)5. Variety of competition nationally, regionally or locally6. Regulation of Wal-Mart pharmacies7. Substitute products more easily because of intense competition
B. TOWS ANALYSIS
SO1. Build more supercenters for the increased demand of ease of shopping (S3, O1)2. The solid financial standing allow the company to expend more domestically or internationally (S11, O3, O4)3. The environment conscious customers appreciate Wal-Mart strong community involvement (S14, O6) WO1. Improve employment techniques to hire and to keep the best performing employees (W1, W5, O6)2. By expanding e-commerce, Wal-Mart could deter the congestion inside their stores (W8, O2)
ST1. Wal-Mart high bargaining power over suppliers and every day low price allow the company to have a competitive advantage over its competitors (S6, S9, T5)2. The solid financial standing could support the expense of internalization (S11, T4) WT1. Wal-Mart pending litigations and the fact that the company puts smaller retailers out of business contribute to the growing criticism of the company (W2, W3, T3)2. The "cheap" image of Wal-Mart might diverts the clients with high earning towards the competitors (W4, T7)
VII. STRATEGIC ALTERNATIVES AND RECOMMENDED STRATEGY
A. STRATEGIC ALTERNATIVES
1. Pause and Proceed with Caution
In the annual Report for 2004, the company saw an increase in revenue and profitability, therefore why should Wal-Mart make any majors changes? Although the mass-merchandiser industry seems to be mature, Wal-Mart should continue its growth strategy by expanding into new markets, such as emerging countries. The company should either concentrate on penetrating the largest markets or take an opportunistic approach to smaller markets, snatching up local retailers or real estate when a good deal arises.
Another challenge that Wal-Mart is facing is the pending litigation For now on, the company has to wait for the verdict and start to prepare a financial plan in the case they lost the lawsuit, since they may have to pay a high compensation price. Wal-Mart should also make changes with their recruiting program and their internal promotion program.
PROS
Ø Good financial results
Ø By penetrating the largest market, Wal-Mart might gain a substantial market share overseas and overcome the mature market. (CI#2)
Ø Good opportunities of growth in emerging markets (CI#3)
Ø Better recruiting programs and internal promotion programs could improve the satisfaction of their employees.CI#1)
Ø Better image for the company. (CI#1)
CONS
Ø Wal-Mart may have difficulty to adapt their merchandising and concept in some countries (ex: Germany) (CI#3)
Ø The growth strategy is risky and will require a high investment cost.
Ø Lack of infrastructure and distributing networks in emerging countries.
Ø Due to the mature market and the high competition in Europe,(Carrefour, Tesco) there is no guarantee of success. (CI#2)
Ø Cost leadership strategy might not work in some countries (ex: India) (CI#3)
2. Turnaround
Wal-Mart could close its stores in countries where sales where not successful, such as Germany, China and Japan. Instead the company should focus on the foreign countries that are very profitable such as UK, Canada and Mexico. They could consider doing a penetration strategy by opening more stores in these current markets.
Wal-Mart could also increase its advertising in its domestic market in order to raise the company image and allow Unions-activities in order to improve the working environment.
PROS
Ø Would stop the bleeding in unsuccessful countries.
Ø No need to adapt their marketing mix, since current sales in UK, Canada and Mexico are satisfying. (CI#3)
Ø Less risky strategy.
Ø Increase in sales from advertising incentives.
Ø By allowing Unions-activities, the company would gain a better image and avoid lawsuits. (CI#1)
CONS
Ø Loss of the initial investment in the countries where stores will be closed.
Ø The foreign markets might be already too saturated to implement a penetration strategy. (CI#2)
Ø By not expanding in potential markets such as emerging countries, Wal-Mart might lose an opportunity of gaining market share.
3. Concentric Diversification.
Wal-Mart should focus into a related industry that may be less mature than the mass-merchandising industry. Wal-Mart could use its superior logistic and information systems as a mean of diversification. The revenue generated by this strategy could be used to make research and improve the marketing mix in countries where activities are not profitable.
Wal-Mart should also increase their advertising in order to promote what the company is doing for its associates and the environment. They should also promote their new diversification strategy.
PROS
Ø Allow to enter into a less mature industry. (CI#2)
Ø Could be very profitable.
Ø Research on foreign markets could improve the marketing mix and ultimately increase sales. (CI#3)
Ø Better company image from advertising. (CI#1)
CONS
Ø High cost from advertising
Ø High initial investment cost from the diversification strategy.
Ø No real solution to overcome the pending litigations (CI#1)
B. RECOMMENDED STRATEGY
Pause and Proceed
The 2004 fiscal year has seen an increase in revenue and profitability. Wal-Mart horizontal growth strategy has been challenging but overall successful. Therefore, the company should continue its geographic expansion, but remain cautious to meet local tastes and intense competition. Wal-Mart's future international growth prospects will hinge in large part on its efforts to learn from its miscues and adapt to the retail environment in the countries where it has stumbled. Wal-Mart should also solve the pending litigation, accept their responsibilities and implement a stronger recruit process and provide programs that would support women/minorities and Unions activities
Then, Wal-Mart should also diversify its services in order to gain advantage over its international competitors. One solution could be to start a banking service like some of its competitors (ex: Carrefour) are currently doing. Having a personal banking service could be very convenient for the customers and the company might gain a substantial profit.
VIII. IMPLEMENTATION
A. WHO? The top management should continue to focus on the international segment
B. WHAT? Wal-Mart should continue their expansion in Europe, Japan and with caution and the company should consider entering more into emerging countries such as China
C. WHAT? They should consider to only open Wal-Mart store or Sam's club overseas. There are not many opportunities in opening supercenters.
D. HOW? Wal-Mart could expand by means of acquisition in Europe or South America .They could acquire some companies such as Casino, Auchan or Metro.
E. HOW? Joint-Venture could be a less risky mean to enter in the Asian market.
F. HOW? Wal-Mart should use exchange of shares to finance the growth strategy.
G. HOW MUCH?
H. WHEN? During the year 2005.
I. WHO? Wal-Mart should ask the chief diversity officer to take charge of the new recruiting process.
J. WHAT? A consistent recruiting process and new work environment rules should be created and implemented to make sure that Wal-Mart hiring practices are fair.
K. HOW? Wal-Mart should hire a consultant that could help the company in setting the recruiting process and rules.
L. HOW? Unions-activities should be allowed in order to improve working environment and avoid criticism and lawsuits.
M. WHEN? Immediately
N. WHO? The board of directors and the top management should consider a diversification strategy.
O. WHAT? They should consider opening banking system within their stores.
P. HOW? They could take inspiration from some of their competitor currently using this service.
Q. HOW? The company needs to consider the cost and the resources needed to implement this strategy.
R. HOW MUCH? This investment might be quite high, however, research shows that it will ultimately be very profitable.
S. WHEN? This strategy should be implemented during year 2005 in the domestic market first. Then it should be implemented in foreign countries by the year 2006.
IX. EVALUATION AND CONTROL
A. Wal-Mart top management should handle the international division decisions. They should set a budget to control the financial indicators of performance. On a monthly basis, the management should evaluate and control the actual expenses contrasted with planned expenditure. If the variances are not acceptable, the management should take action to make changes right away. Moreover, the top management should also periodically require a statistical reports summarizing data on sales, ROI and other productivity figures.
B. Wal-Mart managers should monitor that internal work environment and practices are transparent and fair. They should communicate with Labor-unions on a monthly basis in order to listen to their concerns and take directives to resolve them. Feedback forms should also be given to employees and associate in order to maintain good relations and to spot any early trouble.
C. The board of directors should do management audits on a monthly basis in order to evaluate how the management handle the international division and the corporate social responsibility.
REFERENCES
Wal-Mart Annual Report 2004
http://www.walmartstores.com/
Diverse Articles on Wal-Mart
http://www.businessweel.com/
Wal-Mart Financial Analysis
http://www.hoovers.com/
Diverse Articles on The Economist
http://www.economist.com/
Related Topics