Virtual Organization System Inventory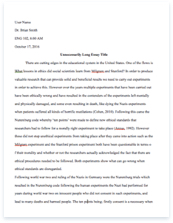 The whole doc is available only for registered users
A limited time offer! Get a custom sample essay written according to your requirements urgent 3h delivery guaranteed
Order Now
Assignment: Select one of the following Virtual Organizations: Huffman Trucking
Complete the following chart, filling in information for each system used at the Virtual Organization. Add rows to the chart as necessary. Huffman Trucking
"Huffman trucking is a national transportation company. The company's 1,400 employees work in its logistical hubs located in Los Angeles, California, St. Louis, Missouri, and Bayonne, New Jersey; its central maintenance facility is in Cleveland, Ohio; and as drivers of its 800 road tractors. The company expects to earn revenues during fiscal year 2004 in excess of $600,000,000 (Virtual Organization, 2014)." System Name
Brief Description
Department to Use the System
Purpose of the System
Connects With
Development Details
Finance & Accounting Systems
Application is licensed on an annual per user basis from a vendor specializing in F & A systems for the transportation industry Finance and Accounting Systems
General ledger
Accounts Payable
Accounts Receivable
Cash Management
Billing/Invoicing
Credit/Collections
Costing
Property Management
Assets
Taxes
Integrated with the Fleet Maintenance System and the Enterprise Transportation Application Maintenance costing
Fuel management and costing
Warranty management
Materials inventory management
Fixed assets
System Name
Brief Description
Department to Use the System
Purpose of the System
Connects With
Development Details
HRIS system
Track employees from an operational and financial perspective Human Resources
To generate employee files in database.
Labor relations department.
"Census" information, Employee/Labor Relations Information Grievances filed
Resolution of grievances
Any investigations of employee's information.
Legal Systems
To ensure that the company is in compliance with laws, regulations, and trained properly. VP Legal System
Analyze taxes, regulations, claims, training, and real estate. VP
Originally company outsourced all legal issues. New in house positions have been created. Trucking Operations System
Every company truck is fixed with Motorola VC6096 in vehicle computer. Dispatch and Traffic Management System, Central Maintenance, and Warehouse Operations. Track and maintain fleet. Using barcode scanners and 2-way radios fleet cargo can be tracked in real time. Trucking Operations, IT Center, and Remote Locations Systems. Company is expanding its use of RFID,
GPS, and Communications Systems. Administration System
Corporate office with 68 VOIP phones, computer, printers, iPhones, and MacBook Pro laptops. Executive offices, Marketing, Sales, HR, and Accounting.
Networked together allowing for shared resources such as printers and plotters. IT Center
IT center interconnects remote locations with corporate office. IT Operations Systems
Remote system backups, local VOIP services, GPS
IT Personnel, Trucking Operations, Remote Systems, and HRIS. Provide backup and storage of information at all local and remote sites. IT Center IBM zEnterpise Mainframes with multiple blades, VOIP service, and Backup power systems have been updated.
Reference
Virtual Organization. (2014). Huffman Trucking. Retrieved from https://ecampus.phoenix.edu/secure/aapd/CIST/VOPDevelopment/Business/Huffman/intranet/index.asp
Related Topics