Virginia Commission on Climate Change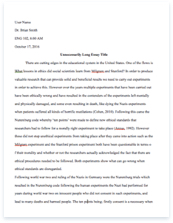 The whole doc is available only for registered users
A limited time offer! Get a custom sample essay written according to your requirements urgent 3h delivery guaranteed
Order Now
In December 2007, the Executive Order 5 was issued by the then Virginia Governor Timothy Kaine that created the Virginia Commission on Climate Change. Recognizing One of the most pressing problems facing the world today and Virginia regarding the use of energy fueled the need to convene the commission to fulfill the Virginia Energy Plan that aimed to return the states greenhouse gas emissions to levels recorded in the 2000s and 30% reduction by 2025 (Meredith 89).
The Virginia Climate Change Action Plan is a research-supported synopsis of the problems facing Virginia with regards to climate change that additionally offers suggestions and guidance to reduce and adapt to the impact that climate change has on the state. The progress made in implementing the Action Plan can be followed via a coalition of citizens, businesses, and organizations, the Virginia Climate Initiative, to protect the natural heritage (Meredith 89). There is a general a general agreement within the state the human activities are instrumental in the change in the Earth's climate and prompt action is needed to effectively address the threats posed by climate change.
One of the pervasive issue facing Virginia is the loss of biodiversity attributed to loss and degradation of habitats for species. Across the entire state, there is increased conversion of land to intensive utilization, particularly affecting woodlands and pastures that developers are converting to shopping establishments, subdivisions, and infrastructure and utility corridors. Current estimates depict that there are over 93,000 acres of the state's open space lands that have been converted to non-renewable uses annually (Meredith 89). The Virginia Natural Heritage Program has made contributions in numerous ways to assist in protecting sensitive habitats affected by these threats.
One of the most direct ways is addressing the land acquisition for Natural Area Preserve System (Meredith 89). Such an approach has been particularly effective for rare communities and species like limestone barrens capable of persisting in small isolates pockets and less likely impacted by activities beyond the preserve boundaries. Land acquisition is, however, ineffective for aquatic and cave habitats since events in the large watersheds impact their survival.
Development and infrastructure like power lines and roads are a threat to biodiversity considering the accompanying habitat fragmentation. Although habitat remains undisturbed, populations of some species declines due to several factors: inbreeding, predation and invasion from edge species, and introduction of invasive species (Pilkey 87). The Virginia Natural Heritage Program has been instrumental in minimizing the impact of habitat fragmentation. With an extensive database on critical habitats, expertise among staff, the Natural Heritage Program has an opportunity to guide development plans and land protections efforts to guarantee the biological integrity of land.
Biodiversity in the state is under threat from nonpoint source pollution of groundwater and surface waterways. Nonpoint source solution is defined as pollution not traced to the end of a pipe. Some pervasive examples of nonpoint source pollution include petroleum products, nutrients originating from excess fertilizers applied on lawns, salts washing off roads, soil particles from erosion on agricultural land, and acid precipitation from combustion of fossil field (Pilkey 87).
The Virginia Department of Conservation and Recreation (DCR) has been the lead state agency for addressing nonpoint source pollution. The Natural Heritage Program has taken steps to work closely with DCR to address the threats posed by nonpoint source pollution. Natural heritage data is applied in the identification of high priority waterways to direct funds to reduce the threat (Pilkey 87). The staff liaises with industries and localities to assist in addressing problems surrounding cave and groundwater pollution while participating actively in public education efforts. Natural heritage staff offers information to landowners to address practices and management and cost-share programs that would be useful in reducing pollution from timber harvesting and agricultural practices (Pilkey 87).
There are numerous impacts that climate change is having on the state. Warnings have been issued regarding the one degree (F) within the last century and rising sea levels. Water levels are eroding beaches, burying low lands and exacerbating flooding in coastal regions. There have been rising sea levels along the shores of Virginia compared to most coastal areas. With warming of the oceans and atmosphere, sea levels along the Virginia costs are predicated to rise four feet within the next century.
Rising sea levels are submerging dry lands and turning them into tidal wetlands. Freshwater wetlands located in the Potomac, York, and James construct land by capturing floating sediments. However, salt marshes along areas like Chesapeake Bay, North Landing River, and Back Bay ware increasingly vulnerable and will likely be submerged by rising levels. Moreover, rising sea levels are eroding beaches by making storm waters more likely to wash over an open new inlet. Estimates from the United States Geological Survey point to breaking of Virginia's barriers by new inlets or lost due to erosion by 2100. Beach erosion is a threat to the oceanfront Virginia Beach, unless measures are taken to offset rising sea levels.
Within the Maryland's Eastern Shore, chronic flooding and rising sea levels are a threat to daily life and business and could swallow land in the near future. Maryland has 3,100 miles of tidal shore located along the Atlantic Ocean and Chesapeake Bay that are vulnerable to rising sea levels. According to a recent study, chronic inundation, high tides 10% more than the community's usable, are likely to hit at least 26 times annually. To address sea levels, the state has set up a commission on climate change, funded projects using the CoastSmart program that maps flood plains and builds up natural buffers aimed at limiting the damage and impact posed by encroaching oceans.
The two primary causes of rising sea levels are thermal expansion from warming of the oceans and melting of land-based ice, for instance, glaciers. Oceans are taking in over 90% of increased atmospheric heat associated with human activity emissions (Smallegan 10). Increased ocean and atmospheric warming will continue to contribute to rising sea levels. Strong leadership is needed in Virginia to enhance infrastructure and protect the state's coastal communities (Smallegan 10).
The state's created the Shoreline Resiliency Fund in 2016 to provide funds to mitigate flood damage. The Virginia Pooled Financing Program was established to allow infrastructure projects to take into consideration rising sea levels. Governor Terry McAuliffe signed an Executive Directive 11 that instructed the Department of Environmental Quality to create regulations aimed at reducing carbon emissions from power plants within the state (Smallegan 10). The climate change threat, according to officials from the state, is real and all stakeholders have a shared responsibility of confronting the threat. The regulation is aimed at reducing carbon dioxide emissions from the state's Commonwealth plants.
The impact of climate change is severe in Virginia as rising sea levels are threatening the coastal region. There are threats from storm surges and flooding that have the potential of impacting as much as $100 billion in residential damages (Melillo 50). The impact could be felt beyond the state's coast where water shortages by 2050 could result from crime-related shifts in weather. The directive was designed to guarantee that the state's regulation is trading-ready and incorporates a structure to enforce mechanisms of carbon-reduction. Considering the federal government ha abdicated its role in climate change control, states have to take up the responsibility.
President Donald Trump's withdrawal from the Paris climate agreement could have impact on the state. Hurricanes and tropical storms have intensified over the recent past. Although warming oceans heighten the energy of such storms, there is no evidence that the intensification is a reflection of a long-term trend (Becker 10). Nevertheless, speeds from hurricane winds and rates of rainfall are highly probable to increase in response to rising climate winds.
Regardless of increased intensity from storms, coastal homes and infrastructure will be impacted by flooding owing to rising sea level as storm surges will continue to become higher. Infrastructure is vulnerable to storms and rising sea levels and major hurricanes will flood Hamptons Roads (Becker 10). Communities along Chesapeake Bay and Poquoson are low and affected by rising and falling water in ditches. With increased rising sea levels, homes and infrastructure from these communities will be affected by frequent flooding. Flood insurance rates will rise in response to rising sea levels. Increased rainfall is highly likely to exacerbate rates of flooding in coastal and inland areas. Precipitation rates during heavy storms have risen by 27% and the trend is predicated to increase.
Efforts are being made by the Virginia Institute of Marine Science (VIMS) to conduct scientific research that is focused on coastal components and is directly connected to climate change. The world's impact of climate change will be felt the most in coastal zones. Flooding and displacement of populations owing to storms and impacts on natural resources and fisheries. With the state's coastal zones having been identified as the second most vulnerable region save for New Orleans, it is imperative that leaders, citizens, and planners require the best information available to make future plans and minimize the impact of climate change on the community.
Works Cited
Becker, S. M. "Preparing the Public Health Workforce to Meet the Challenges of Rising Sea- Levels, Virginia." Prehospital and Disaster Medicine 32. S1 (2017): S68- S68. Melillo, Jerry M., T. T. Richmond, and G. Yohe. "Climate change impacts in the United States." Third National Climate Assessment (2014). Meredith, Michael P., and John C. King. "Rapid climate change in the ocean west of the Antarctic Peninsula during the second half of the 20th century."
Geophysical Research Letters 32.19 (2015). Pilkey, Orrin H., Linda Pilkey-Jarvis, and Keith C. Pilkey. Retreat from a Rising Sea: Hard Choices in an Age of Climate Change. Columbia University Press, 2016. Smallegan, S. M., J. L. Irish, and A. R. van Dongeren. "Developed barrier island adaptation strategies to hurricane forcing under rising sea levels." Climatic Change (2017): 1-12. Vogel, Erica. "Virginia Commonwealth University Dr. Williams March 24, 2016 Immigration and Climate Change." (2016).
Related Topics