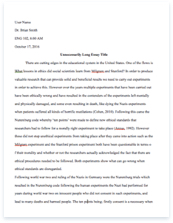 The whole doc is available only for registered users
A limited time offer! Get a custom sample essay written according to your requirements urgent 3h delivery guaranteed
Order Now
In what way does Burton contrast adult and child like perception in his short films, 'Vincent'?
Introduction
Tim Burton is a brilliant director, producer, writer and artist. In 'Vincent', he is able to show his multi-faceted talent. He wrote the short animation as a tribute to one of his favourite actor, Vincent Price. He displays his talent at mise-en-scene through production elements such as music, editing, camera placements, lighting and special effects in the cartoon. He also portrays the theme through the content of the story and literary devices in the poem. He is able to draw on his skills to bring out his view of how adults' works and acts on reality and children strive on imagination. Body
Although the short story is mainly occupied with the portrayal of Vincent and his obsession with the activities that involve the darker side, Burton is able to bring in the contrast of the adults' sense of dominion and the child's powerlessness. Burton uses mise-en-scene and focuses his camera to project Vincent's aunt as more powerful by making her look big and fat. This shows her as intimidating as compared to puny Vincent. He also projects Vincent's mother as tall. That gives the impression that she is more powerful than Vincent. This sense of the towering adults reduce Vincent to the sense of powerlessness in their midst.
Burton also uses music as the ambience to give a picture of how adults' sense of reality seems right and the child's imagination seems bizarre. The cartoon begins with a single recorder in minor key in a peaceful and soothing environment. This is where Vincent is behaving in an approved way by the adults. The lone instrument also gives a sense of isolation and aloneness. When Vincent indulged in his preference for Vincent Price and bats and spiders, the music begins to change to organ music, from simple to richer tune. They imply the state of mind of Vincent. As Vincent's activities are rolled out, the organ music with its gothic effect gives a sense that the character is not in control. At the climax, where Vincent seems to have lost his mind, there is a woman's high pitch scream to indicate the departure of reality altogether.
However, when his mother and aunt come to the scene, there is no music. It breaks the sense of the unreal and relates the reader or viewer to the adult's point of reality. Besides the use of music and mise-en-scene, Burton's effective use of chiaroscuro lighting creates dramatic shadows, eerie atmosphere and a sense of disconnect and separation from reality. The moment Vincent moves into a gothic and horror world (line 6), he switches off the light and the spotlight is focused on him. And when he is deep in his world of torment and insanity, he exists in a room of deep shadows and changing geometric shapes that moves and dances according to his emotion.
They give a sense of isolation and disconnectedness and that things are beyond his control. They accentuate the child's powerlessness. However, his aunt and mother are portrayed in bright light with no shadows. Burton associates reality with brightness and the imaginary world with darkness. The only time when his mother is placed in darkness is when she comes in and tries to take possession of her son and make demands that he should behave like other children. This reflects the mother in a dark mood and pushes the child deeper into the shadows.
Other than using production techniques, he also uses literary devices to accentuate the contrast between adults and children. Burton draws on Dr Seuss' style of simple rhymes to make light of gothic themes. The iambic tetrameter gives an easy rhythm to the dark and eerie tale of a young boy's exploration into the imaginary world. He chooses the long vowels to reflect Vincent's emotional well-being, for example ''…the horrors he's invented/And wander dark hallways, alone and tormented.'' The rhymes in versus 8 and 9 of ''room'', ''doom'' and ''tomb'' continue to emphasize his distress.
On the other hand, his mother speaks with more pauses provided by the commas. The lines are lighter and represent a very contrasting emotion from the child. She does not connect with him. Burton's use of juxtaposition brings out normality against the macabre. He places innocent books like ''Go, Jane, Go!'' with the author of horror stories, ''Edgar Allen Poe''. He also uses the words ''nice'' and ''Vincent Price'' as opposing opposites. His use of anthropomorphism shows when he makes the room ''swell'', ''shiver'' and ''creek'' and his dreams ''swept his mad laughter''.
Burton wants to show the extreme damage on Vincent's mind when his mother stops him in his imaginative play. Burton also exaggerates by extending Vincent's short time in his room to "years of isolation" and Vincent's only expression in "I am possessed by this house, and can never leave it again". This use of parody illustrates Vincent's intense respond to his mother's interruption of his imaginative play in the garden. His poem often alludes to the past horror movie and ghoulish tales like House of Wax (dipping his aunt in wax), Jack the Ripper (search for victims in London fog) and The Premature Burial (bury his wife alive).
Conclusion
Burton uses German expressionism in 'Vincent' as a style to communicate in both words and movie production about the stark contrast between the adults and the child. His images portrayed the theme in direct and frank ways that may be seen as morbid and grotesque. The adults are drawn up as based on reality and normality. They put across strongly that what they accept as a child's behaviour is engaging in fun and play in the sun. Vincent's enjoyment of macabre and grotesque imagination is rejected and curbed. Burton brings across strongly that adults need to understand the importance of giving children the freedom to explore before they become overwhelm by the restricting rules and regulations imposed on them.
Related Topics