Variety Of Food In Uzbekistan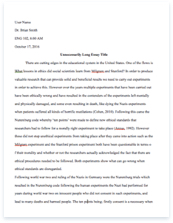 The whole doc is available only for registered users
A limited time offer! Get a custom sample essay written according to your requirements urgent 3h delivery guaranteed
Order Now
Hello Guys, Today's topic of my speech is Food. As I said before I'm from Uzbekistan. Uzbekistan is a multinational country in Central Asia. We have many various cuisines, Russian, Uzbek, Kavkaz, etc. Uzbek is considered as western style cuisine, because dishes are high calorie. Now I am going to tell you about my cuisine and compare it with Americans'. I have two friends from the States, and their names are Alexandra (Alex) and Greg. Alex is from Princeton, New Jersey. Moreover, my girlfriend is Crimean Tatar, and I tasted many times her national cuisine. Uzbekistan is considered an ancient country with a rich history. Samarkand is the oldest and the same age as Rome. In the territory of my country lived many different populations. We have many various cuisines, because of the former Soviet Union. That's why we have rich cuisine.
Uzbek cuisine is Western, and most dishes are high calorie – but healthy. Our national dishes are Pilaf, Samsa, Chuchvara, Shurpa, and Tandir. We pronunciation pilaf little bit different, and it is well known among our population as Osh or Plov. Main ingredients of Pilaf are rice, carrot, and lamb. Moreover, Pilaf divides into two types, daily and holiday, and they are completely different in cooking. Holiday Pilaf is mostly served in special events like Weddings, anniversaries, and in national holidays, and consists of rice, carrot, lamb, garlic, raisins, and peas. Daily pilaf is mostly considers a fast food in my country, because there are affordable prices for everyone and served very fast in kiosks. Samsa is a tasty meat pastry. Samsas are always baked and never fried. The traditional samsa is often a mixture of lamb and onions, and cooked in the tandoor, which is a clay oven. The dough is a little bit salty, layered, and crunchy. However, the samsa can be cooked with other diverse ingredients, such as potatoes, greens, pumpkins, chicken, or cheese, also mixed with each other.
The Samsa is mostly served with soups, salads, or before the main dishes. Next one is Shurpa, we also say Shurva or shorva, and it is a soup, which is made with large pieces of lamb or beef and seasonal vegetables. Then is Chuchvara. It is a very small boiled dumplings, made of dough and filled with meat. Last one is Tandir, mostly prepared with lamb, also could find with beef and chicken. The main ingredients are meat, spruce branch, and it is made into tandoor. American cuisine mixes cuisines which are cooked in the territory of the USA and started forming in the seventeenth and eighteenth centuries. American cuisine changed significantly during the last three decades, combining different cuisines of immigrants.
I have a couple friends from the US and during our conversation, I noticed that Americans do not prefer to cook by themselves on weekdays. They explain that cooking daily meals takes a lot of time, and it is better when they spend money on fast or frozen food. On the weekends, they prefer to go to the restaurants or prepare dishes at home. Before our conversation, I thought that Americans always eat fast food or junk food, but my friends said that they also like meat, especially white (chicken and turkey). Americans like to prepare meals during holidays or when they are having a picnic. Mostly they prepare BBQ or steaks. They also have special dishes for special occasion, for example, turkey and dishes with fall vegetables for Thanksgiving Day, and turkey, beef, and pumpkin pie for Christmas. What is more? Alex added that all states have different food traditions. She noticed that Hawaiians use a lot of exotic fruits and seafood in their meals.
Crimean Tatar cuisine started forming in the Crimean Peninsula. This terrain is rich with vegetation, meat, vegetables and fruits. Most dishes are made with dough, there are Manty, Cheebureks, Pakhlava, and so on. Manty is a type of dumpling typically consisting of a spiced meat mixture, usually lamb or ground beef in a dough wrapper, and either boiled or steamed. Cheebureks are a deep-fried turnover with a filling of ground or minced meat and onions. Pakhlava is like baklava a rich, sweet dessert pastry made of layers of filo filled with chopped nuts and sweetened and held together with honey (Crimean Tatar Cuisine). I really love this cuisine, because it is almost my native cuisine. Milena noticed that she really like Manty and cheebureks. Manty is considered as holiday dish, and mostly served after chicken soup with noodles.
In this paragraph, I would like to compare these cuisines with each other. I would like to begin with fast food. I noticed that each cuisine has its own type of fast food. For example, Uzbek cuisine has samsas, Crimean one has cheebureks, which are instead of hamburgers in Americans'. Further is National holiday dishes. Uzbeks usually celebrates Navruz holiday, which is similar to Thanksgiving Day in Americans'. In the Thanksgiving Day the main dish is turkey and rest of the meals made of seasonal vegetables. So, in the Navruz holiday the main dishes made with seasonal greens and vegetables, and then are with meat. The Crimean Tatars celebrate Derviza, which is on September 22. The main dish is made lamb. What is more? I noticed that each cuisine has own types of food for each holiday. Personally, for me American is a new type of cuisine, and I am liked stakes in Americans. Thank you for attention. I hope that you like it!
Related Topics