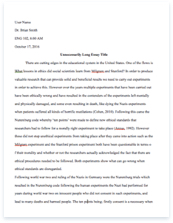 The whole doc is available only for registered users
A limited time offer! Get a custom sample essay written according to your requirements urgent 3h delivery guaranteed
Order Now
Vision
The vision of Reckitt Benckiser is "a world where people are healthier and live better" The purpose is "make a difference by giving people innovative solutions for healthier lives and happier homes", so they are trying to innovate their products in order to make easier life of people and a way to differentiate from the competence. Position
Health inspires us
Reckitt Benckiser makes great efforts trying to produce pharmaceutical products of high quality. Every time they are updating the portfolio of the consumer health brands, being these products supported by medical facts.
Hygiene is the foundation of healthy living
We all know that, today, people live more time that before due to the improvement of health and hygiene. The achieve of RB in 2015 is "to achieve 72% of our net revenue to come from the health and hygiene". To do this, RB is always innovating in products so that they have the best quality and are more effective. In addition, RB knows that hygiene is different in every country in the world, that is why they try to manufacture products adapted to the cultures.
Home is the centre of family life
RB home considers the centre of his vision, because they consider home the centre of a healthier and happier life, thus they offer to consumers products that do more than just clean their homes.
In this way RB is always updating and improving its brands in household products to conform to the needs of consumers. In order to do this, RB has a Web site where consumers can give opinions to improve the products.
Values
Achievement "We don't just aim high, we strive for outperformance"
Entrepreneurship "Daring to be different, taking calculated risks"
Partnership "Leveraging relationships for outperformance"
Ownership "Doing whatever it takes to win"
http://www.rb.com/rb-worldwide/vision-values
Value proposition
According to the website of Reckitt Benckiser, the company know that world faces big problems and they are a business that try to solve people problems with innovation and seeing opportunities where other people or companies seeing obstacles. All of these things make Reckitt Benckiser becoming a better business, because they try to solve problems in the world such as; trying to reduce the salt water impact, reducing carbon emissions and trying to save children from diseases such as diarrhea.
They are working hard to help hundred million people around the world to improve their health. As they said, "our business exists to create healthier lives and happy homes"
Related Topics