Using the Information in Human Resources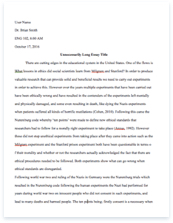 The whole doc is available only for registered users
A limited time offer! Get a custom sample essay written according to your requirements urgent 3h delivery guaranteed
Order Now
An analysis of the gender balance of academic staff at Cardiff School of Biosciences. 1. A brief description the research project and issue under investigation and an analysis of best practice in relation to this issue. (2.1 and 2.2). Cardiff School of Biosciences (the School) is one of twenty eight academic departments within Cardiff University. The School comprises 105 academic staff (29 female, 27.6%), 120 researchers (67 female, 55.8%), 98 professional and support staff (55 female, 56.1%). The UK has made significant progress towards tackling gender inequality in recent years. The gender equality duty, which came into force in April 2007, was the first ever legal requirement for all UK public authorities to work to eliminate unlawful discrimination on the grounds of sex and promote equality of opportunity between men and women. The Equality Act 2010 consolidated discrimination legislation to further reinforce the government's commitment to ending sex discrimination in the workplace (ACAS, 2011).
In addition to its duties under the general equality duty, the School holds an Athena SWAN award which recognises its commitment to the advancement of the careers of women in science. The Athena SWAN Charter for Women in Science details several areas of best practice in mainstreaming gender equality, including an organisational culture of openness and inclusivity; work-life balance and flexible working arrangements (particularly around the early career stage which typically correlates with the time at which many female researchers are raising young children) and female-specific induction and mentoring schemes (Athena SWAN, 2013). Many attempts have been made to improve the under-representation of women in Science, Technology, Engineering, Medicine and Mathematics (STEMM) careers in the UK. Yet only 17% of STEMM Professors are women (Higher Education Statistics Agency, 2014).
The Equality Challenge Unit's (ECU) Equality in Higher Education: Statistical Report 2013 found that men still constitute the majority of academic staff, but the proportion of academic female staff has steadily increased from 40.0% in 2003/04 to 44.5% in 2011/12. In bioscience departments, the proportion of academic female staff in 2011/12 was 43.8%, and in STEMM departments 40.4%. One compelling reason to tackle this problem is that the UK economy needs more skilled scientists and engineers and we cannot meet the demand without increasing the numbers of women in STEMM (House of Commons Science and Technology Committee, Women in Scientific Careers: Sixth Report of Session 2013-14).
The report recommends mandatory diversity and equality training, including training on avoiding unconscious bias, for all line managers and members of recruitment or promotion panels; working practices that meet the needs of employees with caring responsibilities; funding to allow 3-month bridging contracts between fixed-term research contracts; return to work schemes and fully-funded fellowships following a period of maternity leave or extended career break; mentoring schemes with particular attention to women and other groups that are under-represented at senior levels. It is also worth noting that the ECU Statistical Report 2013 found that, across both academic and professional support roles, median and mean salaries were higher for male staff than female staff. For academic staff there was a median gender pay gap of 13.6% and a mean gender pay gap of 12.7%. The causes of inequalities in pay between men and women are complex and go beyond direct discrimination.
However, identifying unjustifiable differences in the earnings of male and female employees can help surface underlying indirect discrimination which may otherwise go unnoticed and stop employers making the best use of female talent (CIPD, 2014). The proposed project provides an opportunity to investigate why our proportion of female academic staff is low, compare our gender balance with comparator institutions and make recommendations to improve the gender balance of academic staff within the School. 2. Identification of the key stakeholders and why and how they might be interested in or affected by this study (4.1, 4.2) The key stakeholders affected by this study include the Director of the School, Heads of Divisions, line managers, Human Resources staff, academic and research staff. Depending on the conclusions reached, best practice in relation to gender equality in STEMM indicates that significant changes may be required to existing policies and working practices in order to address the anticipated findings.
The Director of School is the one stakeholder with the authority to allocate resources and set priorities for the School. He will need to agree actions arising from the findings and give the instructions to others to act. It is critical to gain his support as he is in a position of authority and influence. Human Resources staff will be responsible for the development (including equality impact assessment) of any new staff policies and will have to work with line managers, including Heads of Divisions, to implement new policies among their teams. HR staff may be required to deliver training to line managers and provide advice directly to staff. As above, Heads of Division and other academic line managers would be asked to implement actions after they have been approved by the Director of School. They would need to familiarise themselves with any new working practices as they will be a first point of contact for staff with any questions relating to changes to policy. There may be some negative perceptions and/or lack of interest in the study, that may be need to be neutralised.
This group will need to be convinced of the benefits of the study and any resulting changes. All staff within the School may potentially be affected by this study, particularly if it results in recommendations to change policy or working practices. Female staff, above all, may be particularly interested in this study. Many will be asked to contribute to the primary data collection and it will be important to attend to the concerns of these stakeholders if the outcomes of the study are to have impact where it is required. This small group of female academic staff may have the most to gain from the success of this project. 3. The key sources of secondary research and an evaluation of their contribution to the study ((1.1) of assessment criteria). Compare and contrast data from different sources and publications (academic, professional, industry, company) (1.2) Secondary research is based on the findings of other people's research.
This can include statistical analysis where data is readily available, e.g. data on academic staff gender from government agencies like the Higher Education Statistics Agency (HESA), or information research in books; academic or professional journals; company policy; and industry reports. To make effective use of the extensive information potentially available, it needs to be accessed efficiently and with consideration of the reliability and credibility of the source. In addition to a traditional library setting, key sources of secondary research are available online using search engines, gateways, information sites and library catalogues. Search engines have greatly simplified online research by trawling vast amounts of information in a fraction of a second to locate sources by keywords or phrases. In addition to traditional search engines, specialised programs such as Microsoft Academic Search and Google Scholar search books, articles, theses and abstracts from academic publishers, professional societies, online repositories and universities.
These specialist search engines allow users to easily locate academic texts relevant to the research and sort by date and number of citations, allowing for identification of the most significant contemporary research. Google Scholar also allows the user to browse the most popular publications within their research area of interest, e.g. Business, Economics and Management or Human Resources and Organisations. Academic journals, such as The Journal of Organisational Behaviour or The British Journal of Psychology, are peer-reviewed (providing credibility to the source) and useful for highlighting more contemporary thinking than appears in books. By their very nature, journal articles have to introduce new research or new ways of viewing existing literature (Cameron, S. and Price, D., 2009). Many journal articles are based on empirical data (rather than theoretical debate) so may detail specific research methods used in the area of interest, which can be particularly useful when planning additional primary research.
However, journal articles sometimes require a style of writing that makes them inaccessible to those outside of academia and some can be difficult or expensive to access. When selecting an academic source it may be useful to note the journal's Impact Factor (IF), which reflects the average number of citations to recent articles published in the journal and is frequently used as a measure of the relative importance of a journal within its field. It may also be prudent to note the h-index of the author; a measure based on the set of the author's most cited papers and the number of citations that they have received in other publications. Professional journals and magazines, such as Personnel Today or People Management also give a good indication of contemporary areas of interest and often from a practical perspective. Articles may include case studies and research reports and give a business-focussed overview of the issue.
However, it is important to note that professional journals are not subject to the same rigorous peer review as academic journals and authors may be seeking to promote themselves or their organisation and so may be subject to considerable personal bias and less consideration of the weaknesses of their own approach (Cameron, S. and Price, D., 2009). Similar to professional journals, industry-specific journals such as The Journal of Higher Education and The International Journal of Public Sector Management are useful for their coverage of industry trends, practices, and opinions. As with professional and academic journals, industry journals are usually not readily available at bookstores, newsstands etc. The best source is often the publisher or a professional association that caters to members of the industry. This type of information could be particularly useful for identifying areas of best practice and industry opinion on initiatives like Athena SWAN.
Company publications such as end of year reports, a company website and internal or external communications can be useful for establishing data such as income, expenditure, share prices, staff costs, number of employees. Information from comparator organisations can help contextualise information and allow benchmarking. For example, establishing the proportion of female academic staff in other bioscience departments in the UK (43.8%) reveals a significant difference with the percentage of female academic staff employed by the School (27.6%). Government reports such as the House of Commons Science and Technology Committee report referred to in section 1, can be used as a substantive part of a literature review or as an example of contemporary research. There are many examples of government-sponsored research projects which are considered academically robust. Such reports can also be used to frame the contemporary political, social or economic context in relation to the research project (Cameron, S. and Price, D., 2009).
4. The key methods of collecting primary data (1.1). Justify the choice and application of data collection methods and research instruments to explore an area under investigation (2.3). Evaluate their relative strengths and weaknesses (2.4) Primary research is research that is used in its original form. It is the research generated by asking questions, conducting trials and collating results. Using primary research guarantees that the context is appropriate and suitable. This research can be qualitative or quantitative. Quantitative research is more effective when you want to establish the facts about the research problem whereas qualitative research allows you to examine the finer points of interest, including opinions on the topic. The main methods of collecting primary data are interviews, questionnaires, surveys, case studies, observation, diaries and focus groups. Quantitative data will be obtained from the University HR system, Core, to establish the percentage of female academic staff employed in STEMM and non-STEMM departments.
This will provide robust data to form the basis of further research and allow for comparison with the School-specific data already available. Interviews with staff will be used to obtain factual data and insights into attitudes and feelings. Interviews will provide qualitative data, which may be developed by analysis of the content to provide quantitative data. Interviews are advantageous in obtaining information directly from people involved in the area under investigation and can provide insights into attitudes that questionnaires and surveys may not reveal, thus promoting a more in-depth understanding. Interviews also enable probing and the ability to check that questions have been understood. However, interviewers may influence the interviewees' responses and respondent may tell interviewers what they think they want to hear. Interviews are also time-consuming to set up, conduct and analyse and require considerable skill in the construction of the interview questions and control of the interview process (Armstrong, 2012).
Questionnaires to staff will collect data systematically by obtaining answers and opinions on the key issues that require exploration. Questionnaires will need to be carefully designed to identify the key issues and avoid leading questions. Questionnaires would not be so useful if further investigation was required into how or why females are under-represented in STEMM. It is also very difficult to assess the degree of subjectivity in the opinions expressed, this is where interviews may be more appropriate. Surveys, combining questionnaires and focus groups, will obtain information from academic staff within the School and academic staff at other UK bioscience departments. Consideration will need to be given to sampling the population to be covered as it will not be feasible to survey all staff. The sample must be representative of the entire population, must not be biased and must be large enough to have statistical relevance.
Case studies of a sample of female academic staff will be used to collect empirical evidence in a real-life context. The findings will be analysed to diagnose the cause of the problem and work out how to solve it. Case studies are a useful way of collecting information on the reality of organisational life and processes but there is a danger of them being anecdotal and hence not contributing to a greater understanding of the topic. Skill and persistence are required in gaining support and ensuring that relevant information is obtained and presented as a convincing narrative from which valid conclusions can be derived (Armstrong, 2012). Using several methods of research and a number of sources of secondary data should supply corroborating evidence and therefore greater confidence in the results. 5. An outline of how you might present the findings in order to persuade stakeholders to act on the results. (4.2)
Explain the importance of using an appropriate mix of diagrammatic and narrative formats (4.3) Understanding what each stakeholder needs and expects to know, and adapting the presentation of the key messages accordingly, will enhance the chances of persuading each group to act on the findings. Communication of the findings should clearly show each stakeholder how they will benefit; overcome any anticipated objections or reservations; use visual aids to clarify or emphasise important points; and specify exactly what each stakeholder is required to do. Previous experience of the Director's preferred approach indicates he is persuaded by logic, not emotion, and any proposal must be seen to be fair. The Director will also expect findings to be presented succinctly and quickly so he can make a decision and move on to the next item for his consideration.
One suitable approach would be a 5-10 minute presentation summarising the findings and recommendations, with a 1-page summary sheet, including graphical representations of data where possible. The Director will also be presented with a communications plan (table format, including costs where possible) for approval before wider circulation to HR and Heads of Divisions. Human Resources will want a summary of the main findings in a formal report, including graphs to illustrate key patterns in the data. HR will also require the communications plan as HR staff will be one of the first groups to receive the message and take responsibility for disseminating the information to other audiences, e.g. formulating new policy and delivering training to line managers to enable implementation across the School. As with the Director, previous experience of the Heads of Divisions and other academic line managers indicates that this group is persuaded by logic. However, these stakeholders will expect to see the academic theory behind any recommendations and will likely wish to enter into debate.
For this purpose, the most suitable method of presentation would be a 5-10 minute presentation summarising the research findings and recommendations, related to primary data collected during the project and triangulated with secondary data from several academic sources. This will be followed by a question and answer session. This group will require convincing persuasion of the benefits of implementing any action. As large numbers of staff will have an interest in the findings and will want to know about any changes that directly affect them, I would suggest all staff are issued with a summary of the findings, by email, and the full report to be made available on the staff intranet. If significant changes to policy are agreed as a result of the findings, there may be a requirement to consult with staff as part of the implementation process. It may also be helpful to run a poster campaign on the basis of 'You said …, we did …' so that staff are informed why changes are happening and that change is directly related to the staff survey results.
References
ACAS, 2011. Voluntary Gender Equality Analysis and Reporting. Retrieved 04 April 2014 from http://www.acas.org.uk/index.aspx?articleid=3439
Armstrong, M., 2012. Armstrong's Handbook of Human Resource Management Practice, 12th edition. London: Kogan Page.
Athena SWAN, 2014. Best Practice Factsheets. Retrieved 02 April 2014 from https://www.athenaswan.org.uk/content/factsheets
Cameron, S. and Price, D., 2009. Business Research Methods: A Practical Approach. London: Chartered Institute of Personnel and Development.
Cardiff School of Biosciences, 2012. Application for Athena SWAN Award.
Retrieved 04 April 2014 from http://www.cardiff.ac.uk/biosi/resources/Cardiff%20School%20of%20Biosciences%20Athena%20SWAN%20Application.pdf
Chartered Institute of Personnel and Development, 2014. Equal Pay Factsheet. Retrieved 04 April 2014 from http://www.cipd.co.uk/hr-resources/factsheets/equal-pay.aspx
Equality Challenge Unit, 2013. Equality in Higher Education: Statistical Report 2013. Retrieved 04 April 2014 from http://www.ecu.ac.uk/publications/equality-in-higher-education-statistical-report-2013
Horn, R., 2009. The Business Skills Handbook. London: Chartered Institute of Personnel and Development.
House of Commons Science and Technology Committee, 2014. Women in Scientific Careers: Sixth Report of Session 2013-14. Retrieved 04 April 2014 from http://www.publications.parliament.uk/pa/cm201314/cmselect/cmsctech/701/701.pdf
Related Topics