Using ethos pathos and logos in modern film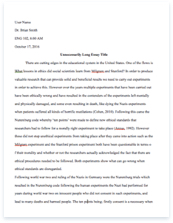 The whole doc is available only for registered users
A limited time offer! Get a custom sample essay written according to your requirements urgent 3h delivery guaranteed
Order Now
For this assignment, I've chosen to analyze the movie, Gone Girl and television show, The Office. Gone Girl, a movie still in theaters, stars Neil Patrick Harris and Ben Affleck and is based off a 2012 book. The book, written by Gillian Flynn, has since been a New York Times' Best Seller. The Office was a television show spanning from 2005-2013 and earned multiple awards.
Both the book and movie are extremely graphic in nature, so the target audience is geared more towards college students and beyond. I know this simply by the plot and R rating. The story depicts Nick and Amy Dunne and their difficult marriage. Nick, played by Affleck, comes home from work one morning to see his living room glass table shattered, blood on the floor and a wife who's nowhere to be found. The plot thickens when the community is convinced Nick either murdered his wife or knows where she is, while he strongly denies any wrongdoing.
In terms of rhetoric, this movie greatly utilizes logos, ethos and pathos. The ethos would be the perception that Amy Dunne is a battered wife and woman. While the search for Amy continues throughout the movie, the viewer further understands Amy and her marriage. In a past life, Amy dated Desi Collins (played by Neil Patrick Harris), who eventually filed for a restraining order because she claimed he was "abusive." Flash forward, and it's discovered that Nick and Amy have had a troubled marriage for quite some time. When they're not fighting or bickering about money, moving away from New York or finding a job, they're having sex because they believe a child will help "save their marriage." After one particularly bad fight, Nick throws Amy onto their hard wood floor. Given her difficulties in her marriage, coupled with the fact that she's a female, it's perceived that Amy is a battered wife, who's trapped in an unhealthy marriage.
The pathos to Gone Girl would be whether or not people like Nick. Nick is extremely cooperative with the police, but his nonchalant attitude and lack of emotions is very off-putting for people. For example, while at a press conference for his missing wife, he briefly addresses the crowd, while Amy's parents address the crowd for much longer. While posing next to a poster of his wife, Nick smilies simply because he doesn't know what else to do. When the picture is plastered on television, the media comment on his apparent good spirt and good mood. While searching for Amy in Nick's father's house, the police discover a diary written by Amy, which further details a troubled marriage, financial struggles and an admission that Amy wanted to purchase a gun to protect herself. Nick's hatred is increased tenfold when he admits, while his wife is missing, that he's been having an affair with a younger woman and came forward because it would look worse if he had been caught. Lastly, the logos of Gone Girl would be that Nick Dunne is a murderer because the perception is that only males are killers.
When Amy suddenly went disappearing, the odds were immediately stacked against Nick. While at a vigil for Amy, one of her "best friends" admits to the crowd that Amy has been pregnant for the last six weeks, something Nick claimed he didn't know. A few months prior to her disappearance, Amy made Nick sign a waiver to increase her life insurance, a sign that Nick wanted to kill her for more money. These events, along with the fact that he's a cheater, imply to the media that Nick is a killer. But as it turns out, none of this is true. After several days of her disappearance, Nick comes to the conclusion that Amy has faked her death and is framing her husband for murder. She moves away, changes her appearance, and hides in Desi's luxury home after all of her money was stolen. Amy then seduces her former over, slits his throat, and heads back home with Nick. Amy claims she was raped every day by Desi and killing was the only way out. But knowing the real truth, Nick wants to leave Amy but is unable to after discovering that Amy is indeed pregnant. Without telling her husband, she went to sperm bank having used sperm Nick stored. He reacts violently, but decides to stay with Amy for the sake of the child.
The Office has a wide range audience, because unlike Good Girl, it's not a show graphic in nature. It's a funny show, about the struggles of working at a failing paper company. Perhaps this show is suited for those in high school and older. I miss watching this show with my parents, because they enjoyed it as much as I did.
Like Good Girl, this show utilizes ethos, pathos and logos. A good example of logos would be the relationship between two co-workers, Dwight Schrute and Jim Halpert. Dwight, a salesman, wears glasses, parts his hair and wears a mustard-colored short sleeve dress shirt and tie to work every day. When he's not working, he enjoys growing beats on his 42-acre beat farm with his cousin and watching Battlestar Galactica. To put it lightly, Dwight is a complete nerd. But Jim, on the other hand, is the king of the office. Jim flirts with his female coworkers, enjoys playing sports, complains about his job and dates the best looking women. Jim and Dwight are polar opposites, so Jim goes out of his way to torment Dwight any chance he can get. For example, in one episode, he inched Dwight's desk an inch closer to the copier every time he went to the bathroom. Or the time Jim forced Dwight to hit himself in the head with the phone after Jim put nickels in his headset then took them out when he got used to the weight. Based off their relationship, it's clear that Dwight is a loser and Jim is a winner.
A good example of pathos would be Jim's relationship with the office's secretary, Pam Beesly. From the show's first episode, it's clear that Jim has a massive crush on Pam, who is engaged to one of the warehouse workers. Jim flirts with Pam every chance he can get, which sometimes leaves him in trouble. He dates other women, but none can help him get over his love for Pam. In the show's second season he finally confesses his love for her, but is met with fierce rejection. Given this, Jim leaves the branch he works at to transfer away from town and away from Pam. He's forced back to his old office after his new branch closes, and the two eventually rekindle a friendship. Eventually, Pam breaks off her engagement, Jim breaks up with his girlfriend (who also works at the office), and the two live happily ever after.
But watching their relationship development is emotional because even when Pam is happily engaged, the viewer is rooting for Jim. And when they finally marry, you can't help but be happy because after six trying years, Jim finally marries the woman of his dreams. When the show finally concludes after nine seasons, Jim and Pam quit their jobs in Scranton, PA to move to Philadelphia together so Jim can have a job he's always wanted in sports. This "riding off into the sunset" effect is appealing as a viewer, because you know these two fictional characters will spend the rest of their lives together.
An example of ethos in The Office would be the perception of the boss, Michael Scott. Played by Steve Carrell, Michael Scott was the sole reason why I watched the show. Despite being in a leadership position, Michael's witty, rude and uncanny attitude make this show absolutely hilarious. He makes fun of Oscar (another employee) for being gay, makes insensitive and stereotypical jokes to Stanley (another employee, who is African American), and fat jokes with Phyllis (another employee who is overweight and looks much older than she really is). Despite his distaste, Michael's boss, Jane, finds him appealing enough to sleep with him even though, as she put it, he's "wrong for her, in every sense of the word." The ever long struggle with Michael is, that despite these knacks, he's actually very good at his job. So good in fact that he's always bringing in the most money, which makes it virtually impossible to fire him.
When it's all said and done, I believe the entertainment industry is incredibly fake. Nowdays, whether it be movies, movies or pictures, the media wants us to see something that's not there. Every female in every magazine is manipulated with, and advertisements like to tell you one thing and do another. As someone who's been in several journalism classes, I know for fact that females don't look like they do in real life, and food in advertisements is altered to look better than it really is. The entertainment industry is all about making money, and when these companies sell fake stories or fake pictures, too many people will be willing to buy in.
Related Topics