Understanding Organizations and the Role of Human Resources Activity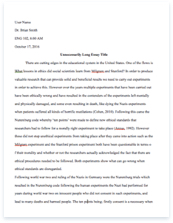 The whole doc is available only for registered users
A limited time offer! Get a custom sample essay written according to your requirements urgent 3h delivery guaranteed
Order Now
An organizational strategy is the creation, implementation and evaluation of decisions within an organization that enables it to achieve its long term objectives. Key strategic considerations of organisation strategy include: 1) What re-configurations, reach extensions and strategic relationships will be necessary to deliver the intended strategy. 2) What new skills and capabilities will be needed and what changes in the procedures relating there too will be required. 3) What performance will be required and how these can be achieved. 4) What changes (if any), are required in the corporate culture to meet the new requirements. 5) How to integrate operational activities so as to align then with the new strategic objectives and plans. Once the strategy is formulated the most important phase of implementation has been undertaken.
HUMAN RESOURCE FACTORS
Most of the organizations successful in strategy implementation consider human resource factor as vary important in making strategies happen because, according to then, consideration of human resource requires that management think about the organisations communication needs. That they articulate the strategies so that those charges with developing the corresponding action steps fully understand the strategy they're to implement. In addition, human resource function is aware of the effects each new strategy will have on their human resource needs. HR is well placed to made valuable contributions in strategy implementation for the following reasons: It has an organization wide perspective due to the nature of its responsibilities. Strategy implementation is inherently a human issue and HR has the capability to contribute. HR has the necessary skills as compared to other areas to undertake strategy implementations. HR Activities that Support Organizational Strategy
RECRUITMENT AND SELECTION
The ability to attract and select human resource having the right knowledge, skills and attitude are one of the important functions of HR. If, it is successful in this endeavour, it will be providing support to organizational strategy in a big way. Productivity, quality and service are the most critical issues in any organization and any positive contribution of HR in these areas will be of paramount importance. Starting with productivity, induction of employees in the production area who are a complete fit with the jobs requirement will result in visible improvements in planning, processes, supervision, techniques etc. Leading to improvement in productivity, which in turn directly affects the organization profitability.
HR in such case is adding value to the organization. Similarly, HR through right hiring may add value to the organization in service also. In this case if customer satisfaction shows an upward trend and cost of service delivery and rate of errors indicate a downward trend due to initiatives of recently induced employees, then again HR is credited with adding value. Quality is one of the most critical issues for any organization. Improvement in quality positively affects a host of other areas. Just like the loops of a chain they are connected with one another. Improvement in quality leads to reduction in production or service cost and also providing customer delight resulting in customer retention. Increase in sales follows thus improving market reputation leading to reduction in market expenses which contributes towards improved profitability.
PERFORMANCE APPRAISAL AND COMPENSATION
Performance Appraisal and Compensation are the most critical areas of HRM. Formulating a system which is fully aligned with organizational strategy, and implementing the same in an objective and transparent manner not only make the system acceptable, but also positively affects the employee motivation. The system not only enunciates organization's expectations regarding employee performance, but also helps in employee training and development. Similarly, laying down sound and fair compensation policy goes a long way in attracting, maintaining, developing and retaining good employees. HR is in a position to add value by proper formulation and implementation of these important functions thus supporting organization strategy.
TRAINING AND DEVELOPMENT
A learning organization is fast becoming a reality. In any organization continuous learning means growth through learning events and experiences for individual employees as well as teams, and the organization as a whole. HR plays an important role in developing a culture of continuous learning. Identifying training and development needs and arranging and development programs for employee is part of the whole learning process. A system which creates an environment conductive to learning through experience, coaching, mentoring, self-learning as well as through training and development is a must in the learning organization.
HR which is the main organizer, director and controller of learning must ensure that actual learning is followed by its application for bring about improvements in different areas of operations. If that happens, the learning objective is achieved and HR is successful in adding value to the organization. Three Ways HR Professionals Support Line Managers and their Staff The primary reason human resources and line managers should work together is because both parties have a vested interest in ensuring the company achieves success. Through working together, line management becomes more proficient in tactical human resource functions. This frees up time for human resources professionals to devote more time to strategic HR management.
DEPARTMENT STAFFING
The human resource department's main function is to support the workforce needs of the organization. HR and line managers should communicate regularly and frequently to determine the skills and qualifications required for seamless operation of department functions. Whenever there's a vacancy in a line managers department, an HR recruiter or employment specialist and the line manager review the job description for accuracy and completeness. During the recruitment and selection process, HR advises line managers on how to identify qualified candidates and existing staff capabilities.
WORKFORCE STRATEGY
Strategic planning between HR and line managers involves reviewing projections concerning future business demands to determine whether to train current employees to prepare them for promotion or to recruit candidates with higher level skills to augment the current employee knowledge base. By working together on immediate and future staffing needs, HR and line management benefit from reduced cost per hire and turnover. In addition, the organization benefits from appropriate succession planning and adequate staffing.
CONFLICT RESOLUTION
Workplace conflict is inevitable whenever department employees represent different cultures, work styles and personalities. When conflicts arise, line managers typically seek the advice of HR in resolving issues between employees or issues between employees and their managers. If there is already dissention between HR and line management, it can be difficult for human resources to determine what underlies the conflict and how to resolve it. A positive working relationship between HR and line management facilitates easier handling of workplace investigations and mediating differences between staff. When HR and line management work together, it's easier for HR to investigate workplace issues because the human resource staff may have greater confidence that line managers document their employment actions and decisions appropriately and according to company policy.
Related Topics