Understand the organisational purposes of businesses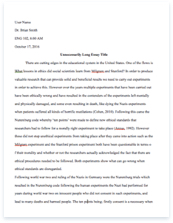 The whole doc is available only for registered users
A limited time offer! Get a custom sample essay written according to your requirements urgent 3h delivery guaranteed
Order Now
Introduction
In this assignment I am going to identify the purposes of different types of organisations, describe the extent to which an organisation meets the objectives of different stakeholders and explain the responsibilities of an organisation and strategies employed to meet them. I am also going to give examples based on my own personal experience.
Identify the purposes of different types of organisation
Business organisations can be divided mainly into two sectors. The private sector, which is formed by sole traders, partnerships, companies and franchises.
The sole trader is the most popular form of business ownership. This kind of business is managed by only one individual who puts all of his savings and his time into making it a success. He is his own boss but it also has a negative aspect which is that he has to deal with a lot of responsibilities. For example window cleaning, plumbing. Partnerships can have between two and twenty partners. There can be exceptions for some forms of partnerships such as big accountancy firms whose partners also enjoy limited liability. This means that they can only loose the amount of money that they have invested even if the business goes bankrupt. E.g. vets, solicitors. Companies are owned by shareholders who choose Directors to give direction to the business. The Chief Executive has the responsibility of making the most important decisions. Specialist Managers will be appointed to run the company on behalf of the Board. Shareholders put funds into the company by buying shares. Every company must register with the Registrar of Companies, and must have an official address. Private companies have Ltd after their name. They are normally smaller than public companies. Shares in a private company can only be bought and sold with permission of the Board of Directors. Franchises are businesses in which someone gets formal permission given by a company to sell its goods or services in a particular area….
Related Topics