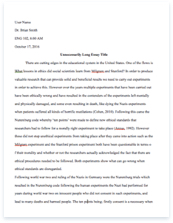 The whole doc is available only for registered users
A limited time offer! Get a custom sample essay written according to your requirements urgent 3h delivery guaranteed
Order Now
Two type of merchandising done in garment exports
1. Marketing merchandising.
2. Product merchandising.
MarketingMerchandising:
Main function of marketing merchandising is
1. Product Development
2. Costing
Ordering Marketing merchandising is to bring orders costly products development and it has direct contact with the buyer.
Product Merchandising:
Product merchandising is done in the unit. This includes all the responsibilities from sourcing to finishing i.e. first sample onwards, the products merchandising work start and ends till shipment.
A Merchandisers key responsibility is as follows:
Product Development
Market and product Analysis
Selling the concept
Booking orders
Confirming Deliveries
Designing and Sampling
Costing
Raw Material
Flow Monitoring
Production Follow Ups
Payments Follows
Internal & external communication,
Sampling
Lab dips
Accessories & trims
Preparing internal order sheets
Preparing purchase orders
Advising and assisting production,
Advising quality department about quality level
Mediating production and quality departments
Giving shipping instructions and following shipping,
Helping documentation department
Taking responsibility for inspections and
Following up the shipment.
Structure and Functioning of Merchandising
– See more at: http://engg1ali.blogspot.com/2013/09/process-flow-chart-of-merchandising-and.html#sthash.teVRuNO9.dpuf
Related Topics