Tv Ads That Were Aired and Then Was Immediately Withdrawn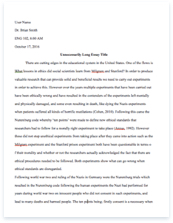 The whole doc is available only for registered users
A limited time offer! Get a custom sample essay written according to your requirements urgent 3h delivery guaranteed
Order Now
* Identify TV Ads that were aired and then was immediately withdrawn. What was the reason?
* TV ADVERTISEMENT: San Marino Corned Tuna with Dingdong Dantes as the commercial model The commercial of San Marino Corned Tuna of CDO Foodsphere had been prevented by BPI from airing because of the complaint by Century Canning. Their complain was on San Marino Corned Tuna's tagline "More tuna" which they say was comparing the contents of San Marino and Century Tuna Flakes in oil but these two products are of different category. San Marino's commercial had been re-aired with a new tagline "Lots of tuna."
* TV ADVERTISEMENT: Promotion of Beer na Beer
With the complain of San Miguel Corporation on the commercial Beer na Beer of Asia Brewery, Beer na Beer's commercial had immediately been stopped from airing. It is because Asia Brewery's product imitated the shape of the bottle of San Miguel Corp. Pale Pilsen and even the style on how its name is written. This could confuse the people and affect the sales of San Miguel.
* TV ADVERTISEMENT: Chocquik
Nestle Philippines sued Columbia for their commercial of Chocquik. The commercial on Chocquik was immediately blocked by Nestle Philippines from airing because they say that the product is the same as Nestle's products Milo and Nesquik. According to Nestle, Chocquik's packaging is of the same color with that of Milo's trademark colors: green, white and gold. And they were also complaining on the name of the product with the 'quik' on it which is the same with Nesquik. But Columbia won the case against Nestle that's why they continued airing the commercial. They won because the two products are not entirely the same.
* TV ADVERTISEMENT: Pista Ham
As the commercial of Pista Ham of CDO Foodsphere was aired, Purefoods filed a case against it because the name of the brand is nearly the same as their product, Fiesta Ham. Pista Ham could be confused as Fiesta Ham by the viewers.
Related Topics