True Grit Is a Book by Charles Portis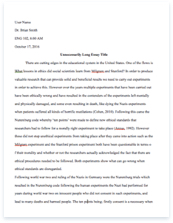 The whole doc is available only for registered users
Pages: 2
Word count: 417
Category: Grit
A limited time offer! Get a custom sample essay written according to your requirements urgent 3h delivery guaranteed
Order Now
True Grit Analysis
This book published in 1968. True Grit is told by an old Mattie Ross and how she went on to find the killer of her father.with a United States Marshall, Rooster Cogburn, and a Texas Ranger Labeouf. In the year 1873, Ross's father is killed in a rage by one of his own workers. She puts it all in the hands of a lawyer and travels to fort smith located in Arkansas to find someone to avenge her father's death. She hires a Marshall name Rooster Cogburn. He is hesitant to bring her with him but she proves she can take care of herself and he lets her help find Chaney.
Before they head out, Labeouf a Texas Ranger says that he's looking for Chaney for a different crime. Eventually they all head out and look for Chaney together. They find out Chaney is with a gang member named Lucky Ned Pepper. After a lot of traveling they arrive at a Cabin where two members Lucky Ned Pepper's gang are waiting. There names are Moon and Quincy. Moon is hurt by Moon and a gunshot, but he tells them everything he knows about Lucky before his life is taken right before them. They all plan a trap to catch Lucky, but he evades them. Cogburn says he can track down Lucky. They go a long long way before camping for the night. The next day Mattie goes to get some water.
When she arrives at the lake she meets Chaney who is also getting water for lucky. She tries to catch Chaney and shoots him with her dad's gun in the act. The gang hears all the commotion and all the bullets and they capture Mattie. They leave Mattie and a hurt Chaney. Chaney tries to take Mattie's life but she is saved by Labeouf. He snuck up behind him and knocked him out. Rooster fights off the rest of the gang himself and kills them all himself, even Ned Pepper. Mattie and Labeouf aren't paying attention and Chaney gets up and knocks out Labeouf. He goes after Mattie but she is able to get her dad's gun and shoots him before he takes her life. But the shot ends up knocking her in a cave. She breaks her arm and gets bit by a snake. Rooster gets her out and drives an astonishingly day and night to town to save Mattie. She loses her arm but she lives. She got the justice she wanted and deserved.
Related Topics