Travis Brumfield Professor Kacee Belcher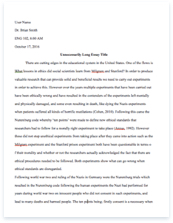 The whole doc is available only for registered users
A limited time offer! Get a custom sample essay written according to your requirements urgent 3h delivery guaranteed
Order Now
It's common knowledge that many young children do not get the appropriate amount of physical activity nor consume healthy food on a regular basis, resulting in increased levels of overweight and disease. Broward County is not exempt from this trend, as 1 out of 7 kids is considered obese in the area(Active Living and Healthy Eating). What role can schools play in reversing this alarming trend? What can be done to combat these unhealthy habits that children pick up during their time at school? How can you make physical health and activity more approachable to younger kids? Who is reasonable for young children growing up healthy and fit?
Background and Purpose In recent decades, highly processed food containing a significant amount of high fructose corn has become more easily available and very affordable. Added to that, the typical hyper-busy household with 2 working parents and children with multiple activities mean that convenience is everyone's priority. Hardly anything is more convenient than stopping at a drive-through window to pick up a filling, albeit unhealthy meal. The opening of fast food restaurants exploded across the country throughout the 1980s and 1990s. On a recent Saturday, I counted 12 fast food restaurants in a 2-mile drive on Pines Boulevard in Broward County! Nutrient poor foods found at these "restaurants" as well as the countless options for processed or sugary packaged food, contribute not only to obesity, but also tooth decay, high blood pressure and/or high cholesterol, type-2 diabetes and even possible stroke(The Risks of Poor Nutrition).
It also can lead to depression and eating disorders. Diabetes is becoming a more common disease in Florida and Broward County specifically, with 10% of its population having the disease(Rankings). Children who are fitter sleep better and are also able to handle physical and emotional challenges(Kids and Exercise). The availability of healthy lunches and snacks can make a huge difference in the number of calories and unhealthy food children consume. At the same time, schools play a key role in providing an opportunity for children to be active, whether it is structured sports or free play during recess. Combining healthy food options with exercise is a powerful antidote to many diseases and can result in a more productive and happy child. Potential Audience.
The audience that I want to direct this proposal to is: Broward County Mayor Beam Furr Florida Governor Ron Desantis Broward County Public Schools Superintendent Robert W. Runcie Broward County Principals Parents of Children living in Broward County Broward County Athletic Association (BCAA) Writer's Role I am interested in this topic because personally when I was a child I was never told about why you should eat healthy foods. When I was a child I had very little thought about foods except for what it tasted like. I would never think about if I eat too much I might become overweight or get something such as diabetes. When you get older some people to find it hard to start living a healthy life.
If you are told the benefits of eating healthy and getting regular exercise at a young age where you are more impressionable it might make it easier for you to adopt that lifestyle early on in life. The definition of school is an institution for educating children so why would we not teach about a topic that could prevent issues that millions of people have to deal. Schools, in my opinion, were created in order to teach young people so that they can have the knowledge to be able to make the correct decisions in life and to be able to have the mental capacity provide for themselves. Something that would fall under that would be the knowledge of living a healthy life.
Hypothesis Broward County Athletic Association (BCAA) should allow schools that have a large number of students the ability to have multiple teams in each sport. Typically schools have a junior varsity team and a varsity team limiting the number of kids allowed to play. If the school was allowed to have a third or fourth team that wasn't as intense as the varsity team it would attract people that were too nervous to try out or kids that simply weren't good enough to make it otherwise. Have Robert W. Runcie (Broward County Public Schools Superintendent) push to include classes that teach students about health in school. This would provide children with information that eating healthy and doing physical activity is an important way of preventing yourself from being unhealthy.
When you are at a young age you are more impressionable and it would be easier for you to pick up a habit of being healthy. Schools can create an environment that promotes healthy and active living. Schools can find ways to involve students in an engaging way that makes them want to take part. Developing a school vegetable garden where students can take care of the plants. Include students when deciding the type of physical activity to be undertaken, making them more committed to participation. Schools can offer regular snack breaks for students to eat fruit and vegetables and offer healthy foods in the school cafeteria. Provide cool-water fountains and allow students to bring their water bottles into the classroom with them which would allow them to stay hydrated. Schools can provide secure bike racks or storage to encourage students to ride to school.
Related Topics