Transformative Counselling Encounters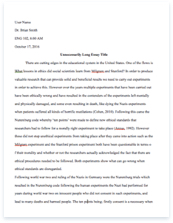 The whole doc is available only for registered users
A limited time offer! Get a custom sample essay written according to your requirements urgent 3h delivery guaranteed
Order Now
Introduction
I have chosen to look at T1 Diams because of my encounters with them since now nearly two years. I will use my knowledge from my studies of transformative counseling encounters to critically reflect on my observation of the setting of the organization.
Organisational History and Profile
What they are about
T1 Diams is a non profit organization with over two hundred diabetics members associated to it. The organization has just celebrated its 8th anniversary having begun its work officially in Mauritius in 2006. The organization depends solely on CSR funding as well as donations from individual donors. They employ a total of twelve members of staff consisting of a manager, an administrative secretary, a communication officer, a fundraiser, two drivers/field supports, two social workers, one counselor and three diabetic educators.
T1 Diams is an abbreviation for type 1 diabetes mellitus. It is an organization which is working for all the people living in Mauritius suffering from type 1 diabetes. T1 Diams offers a variety of service to its members ranging from education and monitoring of insulin therapy on type 1 diabetes, access to medical equipment, the social integration of type 1 diabetes, educational and recreational activities, medical consultations, raising awareness around type 1 diabetes, treatment of acute hypoglycemia, intervention in case of advances complications last but not the least listening services. The organization journeys with people suffering from type 1 diabetes from the time they are diagnosed with the disease through the trauma to the time they are fully empowered to live a productive life despite their health condition. T1 Diams believes that every type 1 diabetic should find the physical means and the motivation to better integrate the Mauritian society. They believe that every type 1 diabetic have the same human and social rights as those who do not suffer from type 1 diabetes. They also acknowledge that living a life as a diabetic can be at times challenging hence it is important to provide them with all the support, coaching and facilities they need.
T1 Diams believes that all services offered should be non judgmental, empathic, caring and non-directive. Their main objective is to empower their members so that they find lasting solutions to the problems they face. They believe that the way in which the member function in everyday life is to a large extent dependent on the quality of their relationships, be the family, social, business or community. They promote the process of self-awareness and learning so that each person can empower his/her own human potential.
Where they come from
T1 Diams was founded by Didier Jean Pierre and Martine Lassemillante after the former son was diagnosed with type 1 diabetes at the age of eighteen months. In July 2005, Didier Jean Pierre met Martine Lassemillante which was at that time a representative of a pharmaceutical company. He was desperately in search of adequate insulin for his son. During their conversation, they both conclude that the treatment provided to children suffering from type 1 diabetes is very inadequate in Mauritius. They, hence decide that they should work together so as to improve the lives of type 1 diabetes in Mauritius. Therefore, in September 2005, the first executive committee of T1 Diams was formed. However, it was only in January 2006 that T1 Diams was officially registered as a community based non governmental organization.
Mr Jean Pierre and Mrs Lassemillante established T1 Diams as the need to provide a proper health facility that will complete the one that is being offered in the public sector became increasingly apparent. T1 Diams started initially with 10 type 1 diabetic members in 2006. Today, T1 Diams has over 200 type 1 diabetic members. Hence to improve the situation of people suffering from type 1 diabetes, T1 Diams continues to campaign and extend its support to the maximum of type 1 diabetics in terms of medical and educational guidance to all type 1 diabetics.
Where they are going
T1 Diams aims at reaching everyone who is in need of their services. They
want to see their services being available to all type 1 diabetics in Mauritius. Their mission is to empower every type 1 diabetics so that they are able to live a productive life and have the resilience to fight all the challenges that a type 1 diabetic faces in a competitive society like ours until a cure is found. T1 Diams can also be considered an abbreviation for diamonds. Hence, the latter believes that all their members are like diamond. Therefore they wish to give them all the treatment, support and opportunity they need to make them shine like diamonds.
How I came to know about T1 Diams and my first impressions.
I got to know T1 Diams through a friend of mine who happened to be working for a company who donates money through their CSR funds to the organization. I hence approached the organization in 2012 after I completed my studies in Bsc (Hons) Psychology at the University of Mauritius and I was appointed as camp leader on a voluntary basis for their annual camp. After the camp, they were very much satisfied by the work accomplished by me on the camp. Immediately after the camp, they proposed the post of social worker to me in the organization.
Initially, I thought that the main issue that I will have to deal with concerning the members was the state of trauma in which the members are when they are recently diagnosed. However, I very soon came to realize that T1 Diams adopts a multidisciplinary approach to dealing with type 1 diabetes. That is type 1 diabetes have an impact on the social life of the member and vice versa. Around 25% of the members face difficult socio-economic situations in their daily lives. Hence, in order to address the most vulnerable issues of type 1 diabetics, T1 Diams introduced in 2011 a project for the socio-economic empowerment of type 1 diabetics in its services with the aim at regulating their condition and avoiding complications for them.
Today, it is nearly two years since I am working for T1 Diams and I can say that it is very exciting as we are faced with new challenges everyday. It is a wonderful moment for me as I have the opportunity to take into practice what I have learnt. The technique used most often by the staff of T1 Diams is the person-centered counseling. Through these two years I have gained personal growth and more experience. It has also shown me how counseling is more practical than theoretical. Theory is just a blueprint to guide a helper in counseling but when it is practical it is more real.
T1 Diams main area of focus
T 1 Diams main project is the T1 empowerment. The T1 empowerment is a major program to improve the lives of type 1 diabetics through several follow up services. In the T1 empowerment, there are neither basic nor priority project. All the projects help to achieve the goal that is the gap between type 1 diabetics and non diabetic people. The program consists of ongoing projects comprising of: therapeutic education and awareness, social integration of type 1 diabetics, medical equipment, educational and recreational activities and advanced stage of complications response.
Therapeutic Education and awareness
The major constraint that a young diabetic and his family are facing in Mauritius is the lack of support. Although there is, since 2010 , access to the best types of insulin, and other medical materials that are essential to hospitals, there is no permanent structure caring for post-traumatic stress management nor any education and follow up required at home as well as in the immediate environment of the diabetic at school.
These actions have been put in place since 2006 by T1 Diams reminding the diabetic that he or she can aspire to live a normal life with diabetes. Their actions complete the services offered by the public hospital. Therapeutic education is also a way to win over the taboos and restore the lack of information about this condition. This ongoing project aims first at type 1 diabetics, children, adolescents and adults, but also their families who are affected by the needs of life and a strict permanent hygiene as well as endless spending for the good management of type 1 diabetes.T1 Diams have three Diabetes Educators, qualified and trained nurses, employed full time, in collaboration with health professionals, partners of the association, guide the diabetic and his family in the learning of the management of his diabetes at home as well as at school, or at work.
Awareness campaigns are also carried out to reduce the lack of information and act accordingly on taboos and indifference faced by type 1 diabetics. This project also allows T1 Diams to bring type 1 diabetes education to the general public, thus generating better understanding from the public at large, to facilitate the social integration of the type 1 diabetic. They strongly believe that these taboos and bad information will tend to disappear with the different actions of T1 diams for awareness, whether through communication campaigns to the public, information via the net or targeted presentations.
Social Integration
Social integration project of T1 Diams design solutions so that people with diabetes can have a fulfilled life. This means: Assess advice and treat patients with type 1 diabetes and possibly their families, to help them overcome emotional, behavioral, social or financial difficulties. This project also includes the development capacity through training, placement and vocational guidance. All cases without exception of diabetics that have not been well managed due to financial difficulties, unstable family situations or psycho-social trauma show signs of Advance Stage Complications, with mainly damaged blood vessels at the level of the eyes (retinopathy), limbs and sometimes, of renal failure up to 88%. Part of type 1 diabetics who are targeted by this action are those living in precarious conditions resulting in an inability to comply with the dosage prescribed by the dietitian, diabetologist and diabetic educators. Even though, they have recently got access, to the analogue insulin provided by the public service, they cannot afford regular and healthy food supplies for a well managed sugar level. Other diabetics are also affected by other diseases or trauma related to poor living conditions, issues related to drug abuse due to the exposure in slums and family conflicts.
T1 Diams focuses on designing solutions so that people with diabetes can live normally. They have 3 levels of intervention.
1. at the personal level: working on taboos and the difficulty to accept the condition and lack of motivation.
2. at school / professional level: resumption of studies, technical training – photography, computer, training in spa therapy and hairdressing and specialized courses, according to member educational capacities.
3. at the level of social integration: interaction and socialization activities.
Medical Equipment
T1 Diams ensures that the type 1 diabetic has appropriate and sufficient medical equipment for daily use. The kit is composed of insulin doses, a glucometer, strips for blood glucose testing and syringes or needles for insulin Pen. T1 Diams ensures a close follow up of patients with type 1diabetes through HbA1c testing, the reference in the monitoring of glycemic control in diabetic patients and diabetes management.
Advanced Stage of Complications response (ASC).
This project enables proper action in time in patients with diabetes in advanced stage of complications (ASC) to prevent blindness and amputations and support those with renal failure. T1 Diams provides a support structure for surgery in Mauritius or abroad on the recommendations of health professionals of the NGO.
Social issues that T1 Diams has to deal with
Members of T1 Diams deal with a lot of issues namely diagnosis trauma and many others. The diabetic lives each day under a certain pressure as he must always pay attention to his health while dealing with the daily hassles at the same time. Other issues with which a type1 diabetic has to deal with are living in a risky environment and unemployment.
Diagnosis Trauma
It is very difficult for the patients as well as children being diagnose with type 1 diabetes. Very often it is a difficult situation to accept for the diabetics as well as the parents. Having their lives change overnight from "normal" to having to do four-five blood glucose test per day, five insulin injections per day and having to control their alimentation as well as everything else. Some of the members do not accept this new life conditions and remain in denial. Hence this began important to be followed by the counselor.
Dealing with the daily hassles
Many type 1 diabetics believe that because of their health condition they will not be able to lead a normal life as any other youngster. They hence are not motivated and do not wish to do what they should to live a prosperous life. They very often think that they will not be able to study, work, get married and have children.
Risky Environment
As mentioned above, around 25 % of T1 Diams members live in a risky environment that is in slums where there is absolute poverty, where drugs and alcohol is very much present or simply are from dysfunctional families. These members very often require much more support as being in such an environment does not encourage a good management of their diabetic condition.
Unemployment
Unemployment is another social issue with which many type 1 Diabetics have to deal with. There is still the mindset of certain employer who refuses to employ type 1 diabetics as they do not want to frighten their staff or
customer if ever they see the diabetic doing his injection or simply because of the connotation that injection and needle use is very often associated with substance use. T1 Diams- a counseling context
After two years spent at T1 Diams, I can firmly affirmed that T1 Diams consist of a counseling context be it formal with a counselor or informal with the diabetic educator. The staff of T1 diams engages in counseling session through warmth, congruence, empathy and non-judgmental and unconditionally accepting attitude towards the client. The members of T1 Diams come from a diverse socio-economic society and each and every member is treated equally and is offered the same service.
T1 Diams offers a variety of psychological services ranging from individual session, passing through family sessions and group sessions. The organization has been able to adapt itself to the modern way of thinking by introducing home visits that is counseling session are conducted in other context again from the conventional way that is behind closed doors. It has decided to adopt this way of counseling to be able to be more accessible to its members.
If you ask the diabetic educators of T1 Diams if they can be said to be counselor, their answer will be yes as though informally, they do engage in counseling sessions with the members with full confidentiality and non judgmental attitude by providing them a space where they can open up and talk about the difficulties that they are facing in their daily lives.
T1 diams also have support groups for the members and the parents, a place where the members can share their concerns, their experiences, the questions, moments when they are down or discouraged or even happy moments and their achievements. The purpose of the support group is that there is no one better than a diabetic to understand and relate to another diabetic. The support group also follows the principle of confidentiality and non judgmental attitude towards each member that attend the sessions.
Finally, individual sessions carried out with the members follows all the steps described in the study guide in the chapter "checking-in". It starts with an intake interview, assessing the clients through verbal conversation that is open ended questions and non verbal clues.
Hence with all the psychological services provided by T1 Diams, we can say that despite the fact that T1 Diams is an association working with Type 1 diabetes, it also has a big part of its service that is concerned with counseling.
Proof of proper research
I conducted my research mainly through my observation during my daily encounters at T1 Diams. I have also interviewed our communication officer which is Miss Priscila Rose and she can be contacted on +23054975581. I also collected and studied flyers, brochures, their newsletter and their website which is www.t1diams.org. In the meantime, I will continue to work for T1 Diams and trying to help the members through the new techniques that I am going to learn through the module.
Related Topics