Tourism & Leisure Management – Field Trip Report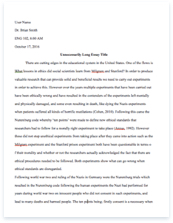 The whole doc is available only for registered users
A limited time offer! Get a custom sample essay written according to your requirements urgent 3h delivery guaranteed
Order Now
1. Introduction to Pulau Ubin
Pulau Ubin derives its literal translation from the Malay language for Granite Island. Harvesting of granites through explosion was an active activity of the past, thus deriving to its meaning. Abandoned quarries have then been converted to large water bodies due to the collection of rainfall. The island is located north-eastern coast off Singapore and expands to 10 square meters in area. Natives living on the island have then been resettled onto mainland Singapore, only an approximate number of 50 individuals still resides on the island.
Pulau Ubin offers a myriad species of flora and fauna, which are both rare and exquisite. Animals such as the hornbill, wild boar and Red Junglefowl, which are the island's iconic animals, add to the biodiversity system of the island. 7 habitats of Chek Jawa Wetlands lives interdependently. A proposed long term plan of developing HDB units to meet with the growing demand of housing has been in talks recently and the government of Singapore is still weighing on the decision.
Pulau Ubin offers eco-tourism to day-trippers as it is a source of escape from urban lifestyle of Singapore. The report will be addressing and analyzing sustainability of tourism and leisure activities of Pulau Ubin.
2. Leisure industries obligations and operations towards sustainable tourism and leisure activities
There are 3 main categories of leisure industries of tourism which branches out to Commercial (Private) sector, Voluntary (Not for Profit) sector and Government (Public) Sector.
In the following, I will be addressing 2 categories.
2.1. Commercial (Private) sector
Small enterprises are a busy scene in Ubin town. A tourist to Pulau Ubin contributes to the income of these enterprises. These enterprises include bicycle rental shops, dining eatery, accommodation lodges and island transportation services. As the island is an escape from urban lifestyle, these enterprises has minimal modern infrastructure changes as to maintain its rustic feel, in which dated back to 1960s of old Singapore.
As these enterprises primary objectives is income generation, the obligations that they have to hold would be preserving the natural surroundings to a large extend as local day-tripper would like to experience and re-living the rural days of Singapore.
2.2. Government (Public) sector
As of recent, Pulau Ubin has been in the limelight on whether it should undergo redevelopment projects. Urban Redevelopment Authority (URA) has initial plans of converting the area in constructing HDB units to supply to the increasing housing demands.
Pulau Ubin has became a prominent choice for ecotourism activities as Singaporeans and international tourists has viewed the island as a distinctive change from routine attractions as it offers adventure and environment appreciation.
The government should assess and regulate policies that are in favor of maintaining and preserving the natural habitat of the island as this could be a source of national treasure in the future.
3. Sustainability management issues – Pollution (Environmental)
I would be addressing Pollution as the first sustainability management issue with regards to Pulau Ubin.
3.1. Water pollution- Oil leakage
Pulau Ubin is only accessible via a 10 minutes bumboat ride from Changi Point Ferry Terminal. These bumboats may dispose excess oil into the sea and with this inconsiderate act; it pollutes the marine habitat as they are not able to retrieve sunlight to produce food as the layer of oil hinders them from doing so.
3.2. Improper disposal of waste
With the increase of tourist activities in Pulau Ubin, improper disposal of waste has seen a rise.
Walking on the coastal boardwalk of Chek Jawa, items such as bottles and plastics bags were spotted. It is an alarming issue of pollution as not only it is unsightly to tourists but it may be harmful to living organisms as they could not produce food from the sunlight as these plastic pollutants impede their food making process.
3.3. Carbon emission
Mode of transportation within the island is limited. Tourists either rent bicycles or rent a van for touring purposes. As the island is abundant with natural habitats and living organisms, these carbon emissions from the van is a source of pollutant.
Not only if may affect the livelihood of flora and fauna, the quality of air for the locals will be compromised. Cases of respiratory-related problems will be on a rise due to constant exhalation of this poor air quality.
4. Sustainability management issues – Displacement (Socio-cultural)
Next, Displacement would be the second sustainability management issue that I will be addressing
Villagers of Pulau Ubin have been resettled since the closure and abandonment of quarries. Since then, Pulau Ubin has been taken over by Singapore Land Authority (SLA) and some 50 individuals still resides on the island. Discussions over future projects are in the midst and if these projects follow through, displacement will occur.
5. Recommendations for Sustainable Management (Tactics)
5.1. Pollution (Environmental)
5.1.1. Water pollution – Oil leakage
Bumboats operators may want to reduce the frequency of ferrying tourists into the island. Operators ought to look at the demand curve as demand fluctuates over time. For instance, operators may want to reduce the boat frequencies on weekdays and/or weekends at particular timings.
Government may intervene by imposing fines on bumboat operators who dispose excessive oil into the ocean. This may deter operators from committing such undesirable act and thus benefiting the marine habitat.
5.1.2. Improper disposal of waste
Public education on proper disposal of waste is necessary as it will benefit Pulau Ubin both appearance wise and the livelihood of habitats.
Recycling bins for plastics items should be strategically placed so disposal would uncomplicated. Signage could also develop and encourage recycling habits as it may contribute in saving the environment as plastics could not be decomposed by burning and it will have a negative environmental impact. This signage around the island could serve as a reminder to tourists.
Corrective work order could be implemented on persistent tourists who do not abide by the rules by doing beach clean-up.
5.1.3. Carbon emission
In hope to reduce carbon emission to the environment, a change of diesel to operate transportation could see a major positive difference in air quality. Alternatively, opt for solar energy to operate vehicles.
5.2. Displacement (Socio-Cultural)
As Singapore continues to develop into an urbanized and metropolitan city, Pulau Ubin should be preserved mainly for ecotourism as there would always be a demand for it.
6. Conclusion
In conclusion to my report, adopting appropriate sustainable management tactics in the tourism and leisure activities may contribute to positive outcomes and thus, minimizing negatives impacts on the tourist destination.
All leisure industries have to operate interdependently as it is vital in enhancing and preserving the attractiveness of Pulau Ubin for future generations to enjoy.
7. Summary reflections on the overall field trip learning experience
The trip to Pulau Ubin has been an insightful trip despite it being my pioneer visit to the acclaimed island. With the availability of our tour guide, Mr Teck Chye, who is knowledgeable and engaging, it has definitely made the field trip much livelier and casual.
He adopted an interactive two way communication method of sharing knowledge where is has tremendously enhanced my level of understanding and involvement throughout the field trip duration and it has resulted me in understanding the learning journey much better.
He shared facts and trivia about the island and involved the group in small experiments that further challenged our understanding abilities. For example, he got me involved me by letting me fee how coarse the sandpaper climber was. He imparted technical words in the environment view but with elaborations and examples, it became much easier in relating the concept.
In this field trip, we are able to see how the natives conduct their daily activities which are a complete change from what we normally experience back in mainland Singapore. Life on the island is much slow paced. I also came to realize that environment and tourism works interdependently as it has a close cause-and-effect relationship.
Ecotourism has its own set of challenges. As day-trippers learn to appreciate the environment, sustainability issues do surfaces. Tourism activities lead to the increment of pollution, for example, improper disposal of waste. Plastic bags and bottles were spotted off Coastal forest and this affects the livelihood of the habitats.
With talks surrounding the future of Pulau Ubin, the government of Singapore has to considerably weigh the positive impacts of tourism from the aspect of environmental benefits such conservation of resources. Ecotourism might not be a main key contributor of income generation unlike other tourism activities but instilling the appreciation and understanding for the nature in tourists is of an indispensible value.
8. List of References (APA style)
I. Pulau Ubin Things to Do. (n.d.). VirtualTourist.com. Retrieved , from http://www.virtualtourist.com/travel/Asia/Singapore/Pulau_Ubin-1495667/Things_To_Do-Pulau_Ubin-TG-C-1.html
II. Pulau Ubin. (n.d.). Wikipedia. Retrieved , from http://en.wikipedia.org/wiki/Pulau_Ubin#Quarries
III. Pulau Ubin – History & Mystery. (n.d.). . Retrieved , from http://joyloh.com/blog/?p=3619
IV. Pulau Ubin. (n.d.). . Retrieved , from http://eresources.nlb.gov.sg/infopedia/articles/SIP_219_2004-12-13.html
V. Impact of tourism in coastal areas: Need of sustainable tourism strategy. (n.d.). – Kust Wiki. Retrieved , from http://www.vliz.be/wiki/Impact_of_tourism_in_coastal_areas:_Need_of_sustainable_tourism_strategy
Related Topics