To What Extent was Facebook "Right" to Become a PLC?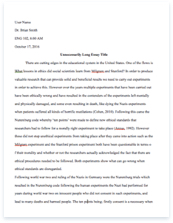 The whole doc is available only for registered users
A limited time offer! Get a custom sample essay written according to your requirements urgent 3h delivery guaranteed
Order Now
Facebook is a social networking service, which was controversially started in the United Sates by Mark Zuckerberg in 2004. The website's membership was initially limited to Harvard students, but was expanded to other universities, and gradually globalization. In 2012 Mark Zuckerberg decide to convert the structure of Facebook from a Private Limited Company to Public Limited Company. Facebook values shares at £24 each, and Facebook shares began trading in New York on 18th of May 2012. It was estimated Facebook would be worth £66 billion at this price. The following essay will analyse whether Facebook was right and if it has benefited since changing between a private limited company to public limited company.
Mark Zuckerberg fought Facebook going public as he thought keeping the company private was the best way to keep Facebook nimble and build the business. Although many argued that Facebook was right to go public, and as a result of going public they were able to increase funding which enabled them to grow and improve the social networking site.
After going public Facebook's Initial Public Offering was a staggering $16 billion, the hasty amount of money readily available allowed them to acquire companies such as an Israeli social networking site called face.com which allowed users to identify and tag photos of their friends, the terms of the deal are unknown but the sale was estimated at a giant sum of $60 million, and Facebook could potentially use face.com's photo tagging expertise within the close future for Facebook's future fruition.
Facebook also assimilated another social networking app, Instagram, for an alleged $1 billion, which not only enforced a relationship with the app and Facebook but also blocked any succession between Instagram and Twitter, one of Facebook's main competitors. While the acquisition of Instagram may have not been a constructive financial decision for Facebook, nevertheless from a business standpoint Facebook has managed to block any affiliation progression with Instagram and Twitter, limiting Twitters assets, and
allowing Facebook to overpower Twitter, which was what was intended.
A disadvantage of Facebook becoming a PLC threatens the privacy of Facebook users, as Facebook's continued growth will require even more sharing. Increased data gained from user over sharing could potentially leave some users disgruntled. Facebook undoubtedly has profits in mind, and may want to check to see what each user is doing on their account so they can communicate a plan to exploit despite it being morally wrong. Facebook needs to please users, as more data releases could trigger new and greater security concerns, Facebook could be in jeopardy as it aims to gather more data from users in ways they will accept while trying to appease and answer to new investors.
An additional benefit of Facebook becoming a Public Limited Company is that Facebook already has in place a legal continuation that is separate from its managers and members, similarly the members themselves have limited liability. Also Mark Zuckerberg and his company only sold ten percent on, he and his team are very much still in control. Becoming a Public Limited Company will allow Mark Zuckerberg be able to –in the near future- make "Google-sized acquisitions" which personally any company this size should be preparing to take, and becoming a PLC is merely the only way to make that conceivable.
However one problem with this is that Facebook's shareholders veer towards profit, and if they see negative things happening each quarter then they'll put pressure on the directors to change what they're doing in order to continue making a high profit and in some cases to they'll ignore advice as to what is in the interest of the business just to get more money. Some other people have issues with the way it was sold and say that maybe doing a trade sale to another business in a similar field would have been the best way forward, as Mark Zuckerberg and other employees could cash out whilst still not having the public having an input on Facebook's business plans instead of becoming a PLC.
In conclusion I do believe Facebook was correct in becoming a Public Limited
Company as it allows employees to cash out on the company, as once truly intended. It also allows an outsider view point on Facebook which allows for valuable changes, and other acquisitions beneficial for Facebook, with the advantage of investors capital to support other purchases. Even though Facebook did not do extremely well when their shares went live they are nonetheless still, a very affluent company.
Related Topics