Tips in Keeping a Good and Happy Friendship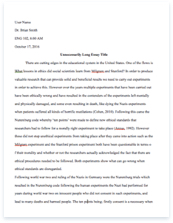 The whole doc is available only for registered users
A limited time offer! Get a custom sample essay written according to your requirements urgent 3h delivery guaranteed
Order Now
I. Introduction:
Friendship is a relationship of mutual affection and strong bond relation of two or more people. Although "friendship" differs from person to person, place to place and time to time, it falls under one word definition, "BOND". II. Content:
Cheer your friends
Friends are the supporters in all times. In times of trouble, give them the best of shot of you to make them smile that can help them to lessen the burdens of their problems. (happiness-project.com)
Be mature in arguing
It's not impossible to have argumentation with your friends, so if there are some issues or conflict inside the friendship, it should be talked in nice and mature way. (wikihow.com)
Never forget communication
Communication is very essential in every friendship. Communicate with your friends to avoid misunderstanding and to always have bonding. (vsatbay.com)
Be a loyalist
If problems may occur, never ever tried to gossip one's secret. Problems can be resolve by avoiding gossips/rumor from your friends' secrets. (voices.yahoo.com)
Control the emotions and situations
It is much important to learn how to control your feelings as well as the situation. It is tough that your feelings are the one to control you and the situation. So think first of the emotions before you speak. (deborahkingcenter.com)
Show them your appreciation
Make them feel appreciated for every effort they could provide. It is heart-whelming to be appreciated for every good action that has been done. (huffingtonpost.com)
Be friendly with friends-of-friends
Bond with other peers. It can help you socialize well and communicate as
well as to promote openness of your group to other kinds of friendships. (friendship.about.com)
Find common interest
It can help your bonding more fun if you have the same interest with your friends. It gives more spice in your friendship to be in the same kind of challenges. (tipsandtreats.com)
Accept each friend's flaws and weaknesses
Knowing them in their strengths is better but the best thing is to be there even in their flaws and weaknesses. A friend knows your greatness, but true and great friend accepts your weakness and never leave your side. (realisticmind.com)
Be the real you
It's not bad to be bold or honest of the real you but be humble and careful to steer clear of conflicts in attitudes. It can be better if you have spend more time together to prevent divisions or walls. (goldlifezen.com)
III. Personal Conclusion:
I therefore conclude that there are essential ingredients in having a good and happy friendship. In some ways, there are still different tips to stay in a long-life friendship. And everyone is wishing to have a friends for a lifetime.
About the author
Cheyradee A. Binarao is a current student of Rizal Technological University, from the department of Political Science of College of Arts and Sciences and on third-year level. She is a grantee of City of Mandaluyong Collegiate Scholarship.
She graduated high school in Laboratory High School in the same university where she's attending. Second among the three siblings of Arnel Binarao and Carol Agustin-Binarao.
She believe in the saying that "Hindi naman talaga nakakamatay ang pag-aaral, ntinatamad lang tayo kasi pakiramdam natin pinapatay nila tayo."
Question for discussion:
Does friendship affects one's morality and values? Why or Why not?
Related Topics