Tiong Hung Ming V. Kalimantan Hardwood Sdn Bhd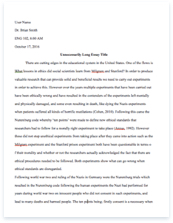 The whole doc is available only for registered users
Pages: 3
Word count: 665
Category: Debt
A limited time offer! Get a custom sample essay written according to your requirements urgent 3h delivery guaranteed
Order Now
COMPANY LAW: Winding up – Stay of proceedings – Application for – Whether a stay under s. 243 Companies Act 1965 could be given as of right – Whether stay of Winding up order should be sparingly exercised if no appeal pending – Whether there were cogent reasons for granting stay The applicant, through a notice of motion, sought leave and an order to stay winding up proceedings under s. 243 of Companies Act 1965 (CA), when there was no appeal pending in the court of appeal and the winding up order, was given as early as 23 June 1997.
The application was based on the following grounds: (1) the respondent had fully satisfied the debts owing to the petitioner; (2) there were no other debts owing by the respondent to other creditors; (3) there was nothing for the liquidator to investigate with regard to the conduct of the respondent, its directors and/or its officer. The issues that arose were (a) whether a stay under s. 243 could be given as of right and (b) whether a stay could be given when there was no pending appeal or cogent reasons for granting the stay. Held (dismissing notice of motion encl. 40):
(1) As a general rule, the court has jurisdiction to set aside, vary or rescind any of its order, inclusive of a winding up order for good and explicit reasons taking into consideration public interest, notwithstanding s. 243 of CA 1965 does not encompass such wide powers. (2) Stay of winding up order should be sparingly exercised if there was no appeal pending; and in almost all cases the stay would not be granted if there was substantial delay in making the application.
The reasons for the delay must be satisfactorily explained. (3) The affidavit in support must set out valid reasons for the application. It was not sufficient to assert that the debt had been repaid and/or the creditors had no objection. Further, the affidavit in support of the Director of Insolvency must be seen to be a report after thorough investigation of the affairs of the company, and the reason for the application for stay on the facts and on the grounds stated by the applicant.
The issue of public interest must also be taken into account. (4) There was substantial delay in making the application. The reasons for the delay were not explained. The affidavit in support and that of the affidavit of Director of Insolvency did not give satisfactory grounds for the court to exercise its powers under s. 243 of CA 1965 and/or inherent jurisdiction of the court. Case(s) referred to:
A & BC Chewing Gum [1975] 1 WLR 579 (refd)
Brindon New Zealand Ltd v. Tent World Ltd [1992] 3 NZLR 725 (refd) Blatt Ray Inc [1939] 20 CBR 447 (refd)
BSN Commercial Bank (M) Bhd v. River View Properties Sdn Bhd [1996] 1 LNS 63 ; [1996] 1 BLJ 307 HC (refd) Mookapillai & Anor v. Liquidator, Sri Saringgit Sdn Bhd & Ors [1981] 1 LNS 89 (refd) MUI Bank Bhd v. Golden Hornbill Hotel Sdn Bhd [1993] 1 CLJ 204 HC (refd) Perdana Merchant Bankers Bhd v. Maril Rionebel (M) Sdn Bhd [1995] 1 LNS 308 (refd) Re Calgary and Edmonton Land Co Ltd [1975] 1 All ER 1046 (refd) Pengurusan Danaharta Sdn Bhd v. Kasawa (M) Sdn Bhd [2004] 5 CLJ 474 HC (refd) Samoana Press Co Ltd [1987] 4 NZCLC 64 (refd)
South African Syndicate Ltd [1883] 28 SJ 152 (refd)
Telescriptor Syndicate Ltd [1903] 2 Ch 174 (refd)
Teng Foh v. Liwu Realty Sdn Bhd [1989] 2 CLJ 275; [1989] 2 CLJ (Rep) 564 HC (refd) Ting Yuk Kiong v. Mawar Biru Sdn Bhd & Anor [1995] 3 CLJ 136 HC (refd) Vijayalakshmi Devi Nadchatiram v. Dr Mahadevan Nadchatiram & Ors [1995] 3 CLJ 493 FC (refd) Vijayalakshmi Devi Nadchatiram v. Jegadevan Nadchatiram & Ors [1995] 2 CLJ 392 CA (refd) Warbler Pty Ltd [1982] 6 ACLR 526 (refd)
Related Topics