Three key characteristics of the marketing concept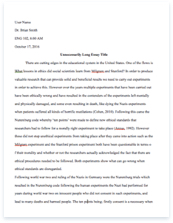 The whole doc is available only for registered users
A limited time offer! Get a custom sample essay written according to your requirements urgent 3h delivery guaranteed
Order Now
Identifying customer needs and wants- In case study, Ralph Chapman Recognizing that the great depression in the UK meant that the many of his poorest customers needed an affordable source of Vitamin C.
Developing products to meet customer needs and want- In case study, Ralph Chapman develop a way to bottle his fruit juices to enable them to stay fresher for longer and providing a successful solution to the market. and also they develop a small glass bottles provided to an easy option for transportation and distribution which contributes to keeping the products cost effective.
Making the product available to customer through distribution- In case study, Britvic distribute their products to customers at the key time and place by providing a wide variety of products to across the country by include all supermarket, local shop, restaurant, pubs, hotels, and cinemas. in addition, supplying fully serviced vending machines at leisure centers and public areas.
Explain Britvic's Micro and Macro Environment.
Micro environment – As the micro-environment, the factors of this are near the company or inside the company. It usually contains suppliers, customers, competitors, employees, managers and distributers etc.
In the aspects of the Customers – younger generations prefer drink more soft drinks than previous generation and fewer hot drinks. also more customers would prefer to drink beverage without sugar.
In the aspects of the Competitors – Britvic must pay attention on the companies produce similar products or provide the same kind of services, also pay attention on Coca-Cola enterprises Ltd to get number one supplier in market.
In the aspects of the Employees – Britvic is Second reputation company in the market, more peoples are choosing to work in the Britvic. In seven UK locations, the Britvic has 2700 employees. Britvic must pay attention on employee's welfare and etc. to keep happy employees.
Macro environment – As the macro-environment, the factors of this influence business of outside the company which cannot change. It contains economy of the country, policy, environment and social factors etc.
In the aspects of the Environment – In the case study, the temperature also is a key factor to relate with the sales. specially in the summer with high temperature, the sales of the beverage must increase.
In the aspects of the Economy – In this case study, After the Great Depression in the UK, there are great numbers of customers want to purchase Vitamin C drinks so Britvic provide fruit juice which are packaging in small glass bottles. It is cheaper than previous juice drinks, which can get more sales to earn money.
In the aspects of the Technology – In this case study, modern glass manufacturing process can produce small glass bottles to packaging drinks which can make it easy to transport and reduce cost. It also could provide a better experience of drinking to customers.
In the aspects of the Population – In this case study, more and more old customers are pay attention to their health so Britvic provide a drink that have less sugar to cater to old customers.
Explain why market research and the information gathered are important to an organization like Britvic.
It could be used to collect information's to analysis what does customers like and their demand. Example – What kind of package can make customers more convenient to carry.
Most customers are like to drink fruit juice with fresh for longer without the addition preservatives. It could be help to company can learn more information about their competitors and environment. Example- At Great Depression in the UK, Britvic through to do the marketing research, the company in order to suit the market, environment and competitors, the Britvic decided to produce fruit juices with the Vitamin C in its. It can provide some new product services. Example – Britvic planned to produced Tango Clear with no added sugar, designed to attract older consumers by research.
Britvic planned to produced Tango clear sold in two flavors to attract children and young teenagers by research. Explain how Britvic might collect and use market research information. Include one quantitative and one qualitative research technique in your response. Qualitative research – Qualitative research refers to the perspective of qualitative, the object of study for scientific abstract and theoretical analysis, conceptual understanding and not the object of study to determine the amount. Britvic could use focus group of qualitative research to collect information.
Interviewers are randomly selected and their age group is will be different group like young, adult, older. The question can be like "What do you think your favorite drink of Britvic? " / "How do you feel about the healthy beverage? ". These are can get a conclusion that which drinks are customers most like and feels about beverage. Then Britvic could pump money and HR to develop this drinks. Quantitative research – Quantitative research is about asking people for their opinions in a structured way so that you can produce hard facts and statistics to guide you.
To get reliable statistical results, it's important to survey people in fairly large numbers and to make sure they are a representative sample of your target market. Britvic could use questionnaires to know the customer's thinking. The questionnaire's question could be "Is that the current beverage market fit your taste? "/ "How often would you drink Britvic's beverage? ". Britvic can get information's from these people that what the shortcoming of current beverage market. Then Britvic could catch the opportunity to develop new drinks to preempt the untapped market.
Explain the process of market segmentation and targeting and the benefits of segmentation and targeting to Britvic. There are 5 steps for market segmentation which are define the range of the market, determine the variable of the segmentation, collect and analyze data, segment market and evaluate the segmental market. Benefits It's helpful to meet the needs of different age customers better and occupy the favorable position in the market competition It's helps Company to discover and explore new market opportunities which can let company have a clear development direction.
Related Topics